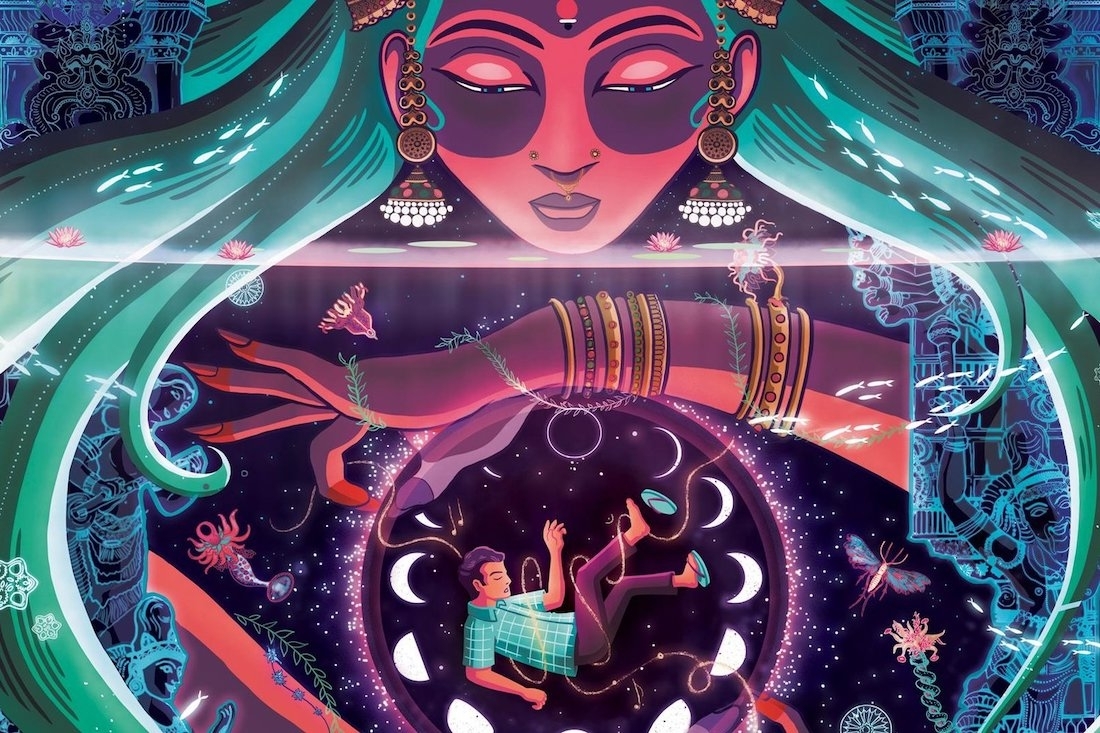 Antariksha Sanchar
The Flight from Pushpaka Vimanas to Mars
I remember how our school windows rattled when the fighters took off for Kargil from the Gorakhpur Air Base, where my father was posted at the time. Growing up, aircrafts were weaponry, flight meant fight. I would have never imagined those birds of metal as a piece of art; their origin and ancient science a fantastical story, the journey of aviation rooted in dreams and jungles. Antariksha Sanchar gives wings to that wonder, and Avinash Kumar turns his own Air Force childhood into a purposeful journey that brings out the beauty of flight in many a medium, connecting many a tale, and combining with it his own creative expertise that has grown manifold since we first knew him from the foundership of BLOT.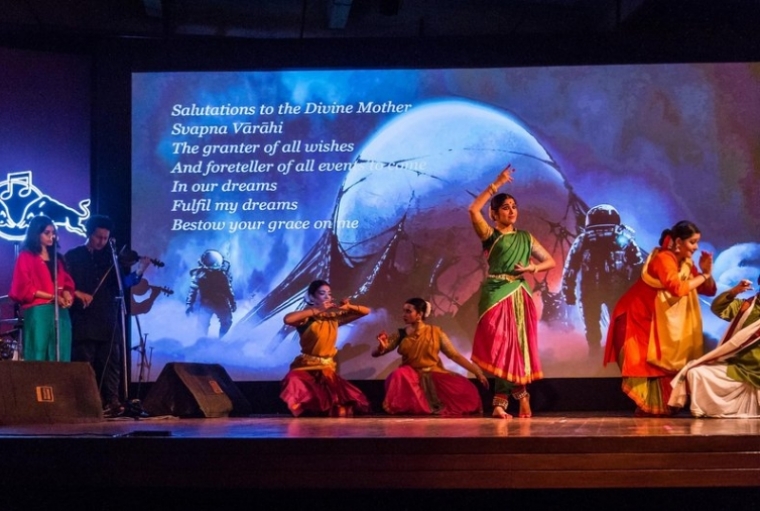 The transmedia performance, more specifically a fantasy Bharatanatyam dance opera accompanied by visuals from a cultural adventure video game and presented by Red Bull Music, traces the journey of math genius S. Ramanujan as his dreams change him from a good-for-nothinger to the inventor of the incredible vimaana. The boy is lost, his mother is worried, until one day, his genius finds him as he roams the jungles and the rest is history.
Avinash Kumar, the creator, makes the fascinating online game meet planes with his mother Jayalakshmi Eshwar's renowned dance practice and contemporary music at the same time, so the coolest graphics jive with Bharatnatyam, and Hyderabad-based music producer MSR Murthy aka Muthovic and team play along to enchant. You forget the number of dimensions that the performance spans; it is the storytelling that transports into a realm between the past, present, future and fantasy.
The graphics are gorgeous and kaleidoscopic, the colours vivid, the animation is simple and powerful. Jayalakshmi Eshwar's troupe is of course seasoned and thorough, the feet tap against the stage in unerring sync with the Carnatic-electronic ensemble. The storytelling is soft now, explosive at times, the drama builds and billows much like the vessels that take wing. Automatons, Tamil Punk, Pushpaka Vimanas, Swapna Yantra or Dream Contraption—this is magic realism as real that's delightfully desi. We wish though, that a few aerial acts, drones even, could make a cameo or two!
Antariksha Sanchar literally means space transmission. What goes on in great-little Ramanujan's head, the message that the gods and gurus channel through him, graduating from the first forms of flight to landing on Mars earlier this week—the transmission is, as we witness, a success.
Text Soumya Mukerji