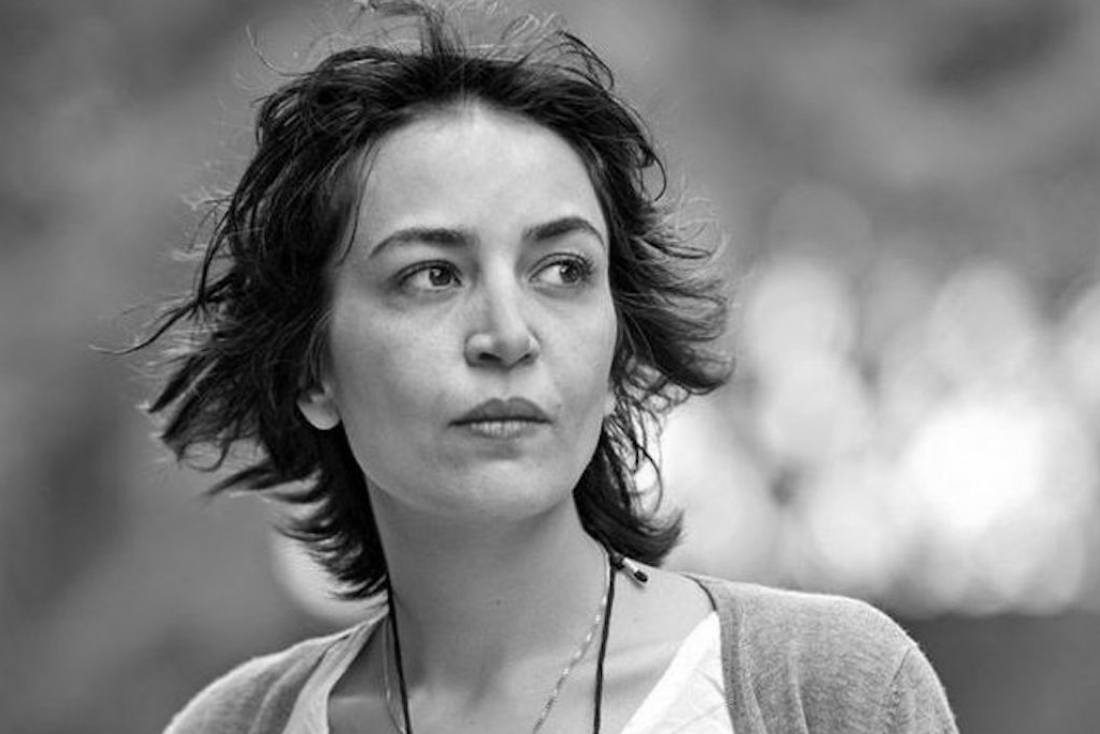 When I first encountered Akhlaghi's work, I had trouble reaching it – both literally and metaphorically. Exhibiting at the M.F. Hussain Gallery at Jamia Milia Islamia, and organized by A.J.K Mass Communication and Research Centre, the day Akhlaghi's exhibit began was also the day the heart of the university broke out in protests. I reached the venue, along with some friends only to be stopped by certain men telling us to not proceed, lest we wanted to be engulfed by tear gas. Having not understood the seriousness of the situation then, we were persistent to walk through and reach the venue. Only when we reached there, did we realize the poignancy of the moment – a photographer from one tyrannical state, presenting under another. Akhlaghi's work "By an Eye Witness" attempts to recreate the scenes of death of prominent writers, poets, filmmakers, imams who were controversially killed under the regime of the Shah. Her work consistently questions the present with the phantom of the past. Perhaps, it comes to us at a moment where we can relate to it the most. Platform takes a look at how Azadeh works to resist.

By an Eye Witness:
In her work titled "By an Eye Witness" one senses Akhlaghi's consistently looming presence. She is there in each of these photographs, except one, where her scarf takes precedence. On being asked why she chose to place herself in each of these photographs, Akhlaghi's simple response was that in her project, she had only tried to be factual and stay as close to what happened, but in that attempt, she realized how a moment of death could never be reconstructed as it was. She then decided to name the project By An Eye Witness to encapsulate how she as an artist had witnessed the death.

The Photographer:
Azadeh Akhlaghi was born in the year of the revolution. After completing her formal education in Computer Science from RMIT University in Melbourne. While in college, she participated in classes on Photography, Azadeh formally shifted her career path to take up photography in the year 2009. The idea came through to her after the post-election uprisings in Iran. Akhlaghi said she felt there needed to be a visual documentation of each of these murders of journalists and writers, or else there would always be a void in their place.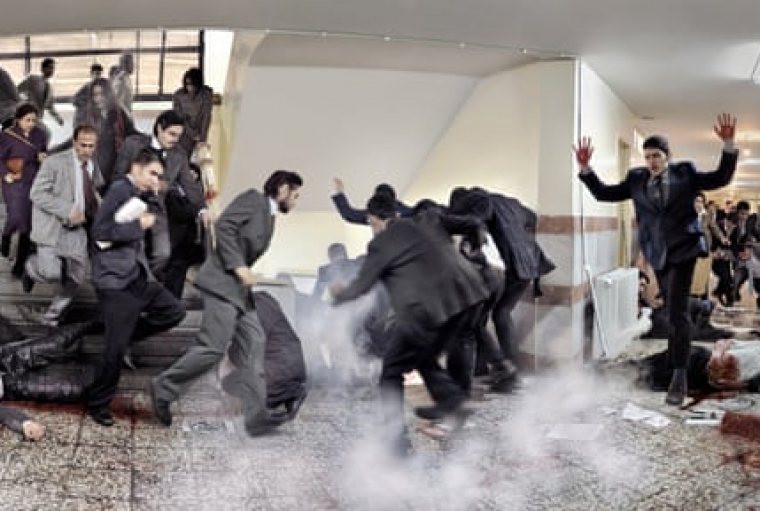 The Process
Azadeh spent months and years researching for the people she wanted to include, and deciding whose death it was that she would choose to recreate. However, the whole process of formulating the pictures had to be completed within 17 days simply because it was difficult to take permissions. For instance, the photograph of Zar Shariat Razavi's moment of death was shot inside a college in Iran, where Akhlaghi and her crew lied to the authorities granting permission about how they were shooting a comedy series. Similarly, inside Mirzadeh Eshighi's house, the leaves on the tree in the photograph had to be stuck painstakingly on the branches to make the tree live the same way it lived when Eshighi did. In that sense, the process of Azadeh creating these images is akin to creating a film set, and art production and cinematography play an extremely significant role. Further, Akhlaghi also works with actors, whose faces one can see repeated if you look at the photographs seriously. In one of the pictures, an actor's brilliance carries the entire weight of the photograph. In the photograph depicting Marzieh Ahmedi Oskuie's death, Azadeh says she cast an actor who didn't look like Marzieh at all, but rather, was only a good actor because they needed the photograph to be shot extremely quickly, and with a lot of skill.

Text Muskan Nagpal