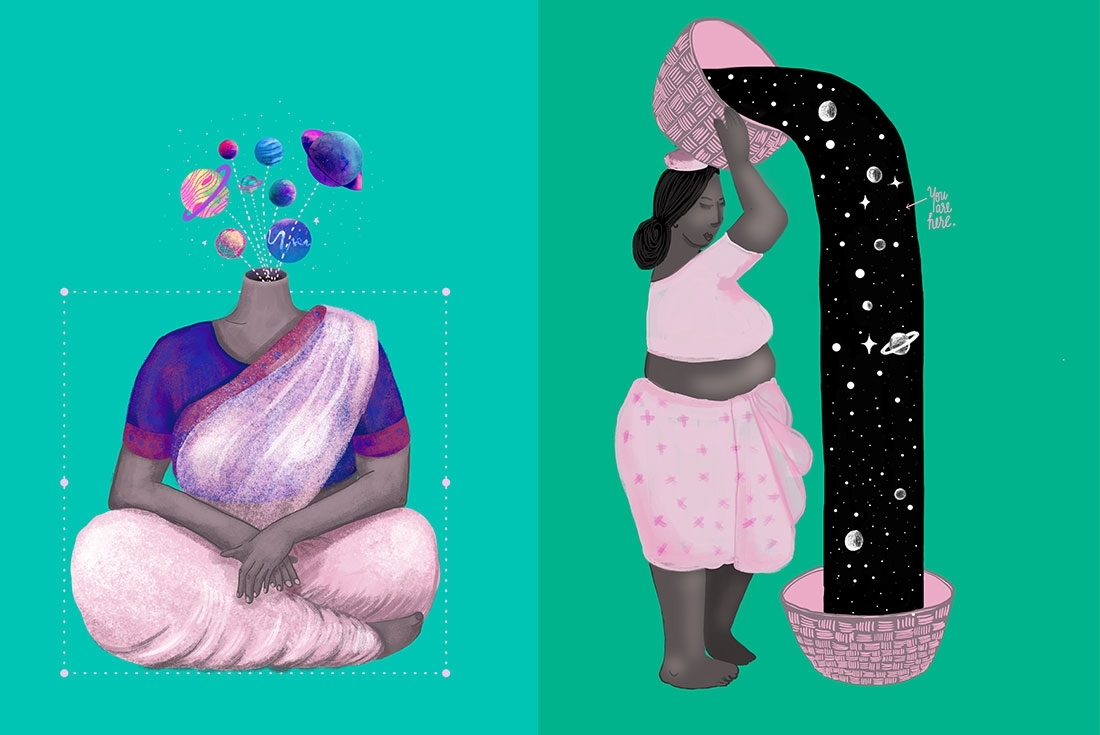 Deepikah's Illustrations are aflood with colour and quirk, and underlying messages which couldn't be communicated in the premise of a client based design project. It was the void that came with being a graphic designer, that illustration filled. Ever since she embarked on this journey of art through self initiated projects, personal fulfilment and self expression have never been a problem.
With a desire to elude Engineering as a potential career, she literally begged her parents to let her pursue design. Plus, the course description of Communication Design just seemed like 'everything she wanted to do her whole life', as Deepikah puts it. This gut feeling led her to enrol in Pearl's first communication design batch, where she met fellow creatives and spent her days in the library learning the initial tricks of the trade.'I was the library worm. I was always in the library and trying to grasp as much in life as possible'. Her knowledge of Art and Design coupled with an inherent knack and intrigue led her to work with the likes of Nickelodeon, Walt Disney and MTV.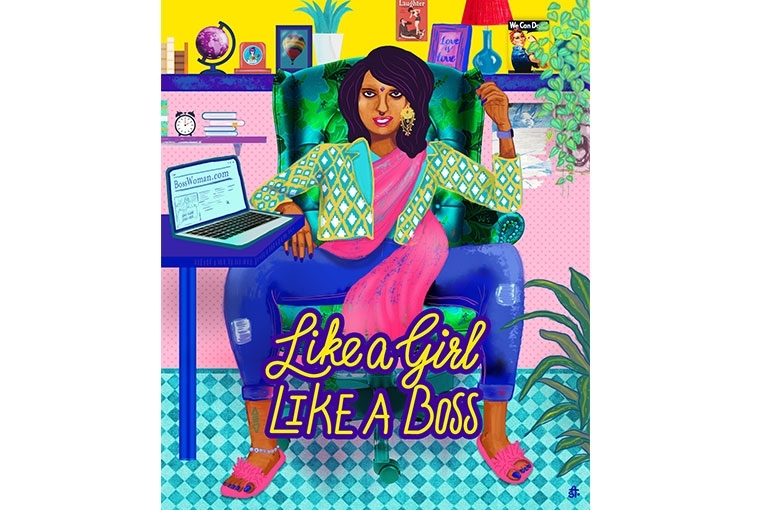 Today her work boasts of bold colours, ideas and comes to life through a multitude of digital medium. Her inspiration comes from mundane aspects of daily life which tie in with her imagination. This mix is seen in her work. A recent project of hers features a series of posters which mingles Chai wallahs seen on the street with the space time continuum.Though what truly paved the way to where she finds herself today, amidst the fulfilment and the satisfaction, is a string of failures she experienced earlier on.'I think failing helped a lot. Doing a lot of things really quickly and trying out new things helped me a lot to figure out what I like'. Another hard hitting lesson which came with finding her niche was to maintain absolute transparency about the agreements of any freelance assignments she would take up in the future and to know what her work is worth.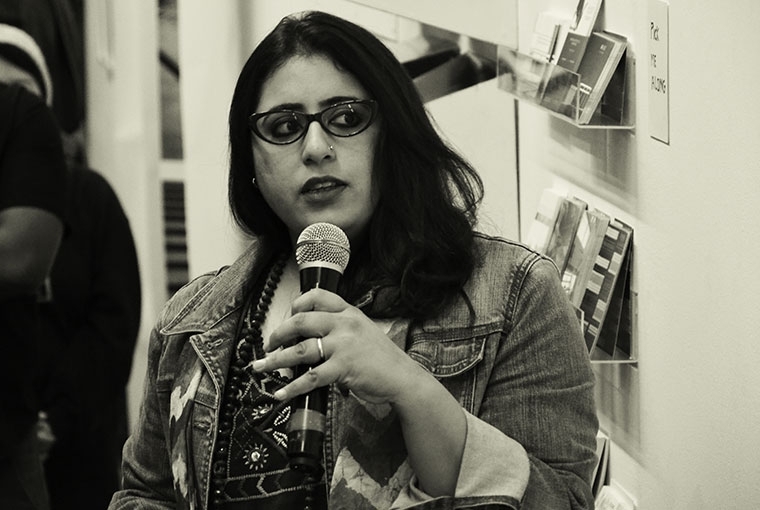 Currently, she resides in Goa where the pace of life is slow. She juggles taking care of her two year old with carving out time for her passions. Finding fodder in the slow rhythm that life has taken, she diverts from digital mediums to hand based illustrations. She undertook the latest graphic design challenge '36 days of Type' through the use of watercolours. Alongside honing her hand based skills, she is prepping for an upcoming project which speaks of body positivity and unrealistic beauty ideals. Titled Madam Aapka Size Nahi Hai, the series will explore what it's like to not fit into the beauty moulds created by society and mass media at large.

Text Supriya Jain