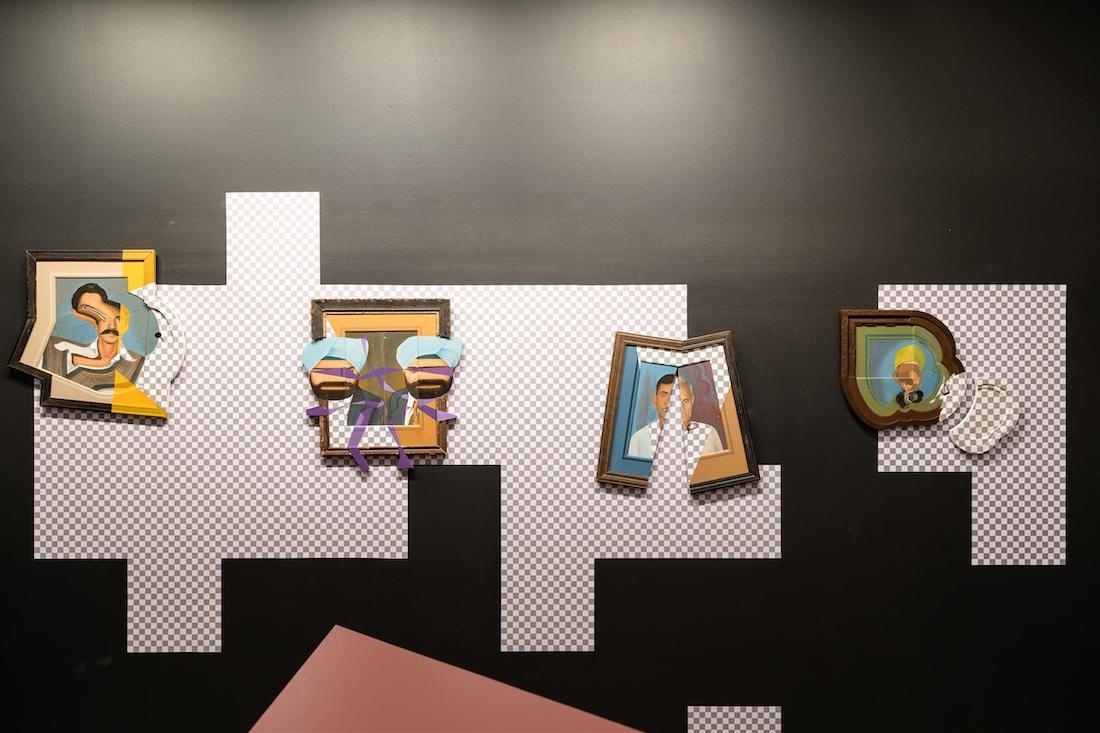 Nandan Ghiya - Chaura Rasta Neighbours - Exhibit 320 (Custom)
Delhi Contemporary Art Week
Contemporary Art in South Asia is more exciting than it has ever been. There is a fresh bunch of artists who are creating compelling work that engage with the rapidly fluctuating infrastructure, economy, ecology, landscape and identity politics of our times, and are pushing the limits of aesthetics in ways that would have been unprecedented even a decade ago. Delhi Contemporary Art Week (DCAW) was initiated as an attempt to generate discourse that befits the shifting lens of the contemporary.
The upcoming third edition of Delhi Contemporary Art Week 2019 will showcase Capital's best contemporary art under one roof.The third edition is scheduled to be held from 1st -7th September with 31st August as the opening Preview at Visual Arts Gallery,
India Habitat Centre
. This edition includes the participation of seven galleries in the city --
Blueprint 12, Gallery Espace, Exhibit 320, Latitude 28, Nature Morte, Shrine Empire
and
Vadehra Art Gallery --
who are spearheading a new wave of artists. They have come together again to showcase the cusp of the contemporary, all in one space for eight days. DCAW is conceptualized to be the ultimate destination for established and emerging collectors, and art enthusiasts who are eager to be part of this conversation and want to know more.
List of artist that each gallery is representing for DCAW 2019:
Vadhera Art Gallery: Anju Dodiya, Atul Dodiya, Riyas Komu, Jagannath Panda, Sachin George Sebastian, Sujith.
Blueprint 12: Gihan Karunaratne (Sri Lanka), Mahbubur Rahman (Bangladesh), Mehreen Murtaza (Pakistan), Najmun Nahar (Keya - Bangladesh), Vipeksha Gupta (India)
Shrine Empire: Anoli Perera, Ayesha Singh, Fariba S Alam, Neerja Kothari, Samanta Batra Mehta, Sangita Maity, Tayeba Begum Lipi.
Exhibit 320: Ganesh Selvaraj, Kumaresan Selvaraj, Sunoj D, Yasmin Jahan Nupur, Gopi Gajwani, Sumakshi Singh, Kaushik Saha, Nandan Ghiya
Latitude 28: Ketaki Sarpotdar (India), Niyeti Chadha Kannal (India), Noor Ali Chagani (Pakistan), Prajjwal Choudhury (India), Radhika Agarwala (India), Shweta Bhattad (India), Sudipta Das (India), Wardha Shabbir (Pakistan), Yogesh Ramkrisha (India)
Gallery Espace: Ravi Agarwal, Arunkumar HG, Puneet Kaushik, Manjunath Kamath, GR Iranna, Sunil Gawde, Dilip Chobisa, Nandini Chirimar