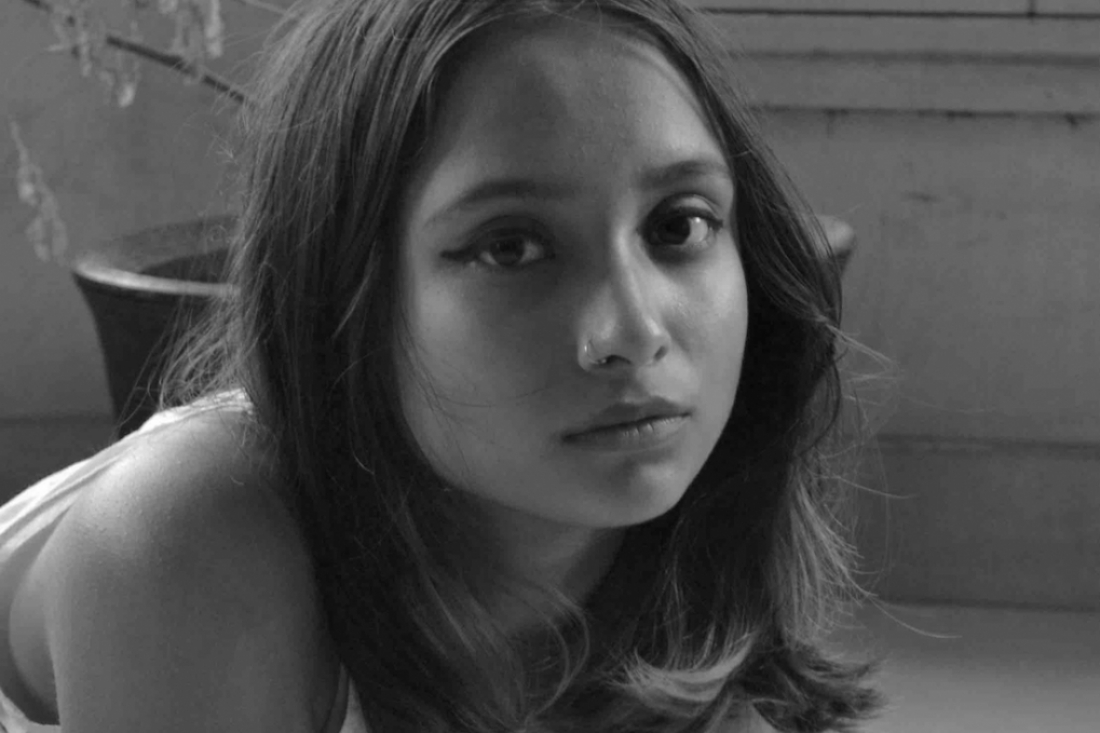 Eating as a piece of art
Pakhi Sen, Studio Thali
Culinary history and culture has often been lost as obviousness in the Indian narrative. While it has been passed on through generations as effortlessly as it has existed, it now cries for a conscious restoration in the face of the global food takeover. And that's where Pakhi Sen's Studio Thali comes in.
'We live in such a fast developing world with all kinds of cuisines available, for someone like me living in an urban context, I'm not in touch with my culinary history. If we don't document it, it will eventually be lost. I think in India it's not just the cuisine, every household has different food practices that morph and change through generations. Aside from that, we have many sustainable and special indigenous practices that will aid us in the future despite us erasing the communities that practice them. We are racing to a pretty scarce dystopia and I truly believe that preserving this knowledge is important in helping us come full circle,' she says, as I delve deeper into the project.

What is Studio Thali?
Studio Thali is a project that attempts at sharing personal culinary histories and looking at the plurality of food in Delhi. It uses the thali as a concept - a holistic meal that brings together multiple elements in harmony - and how it's interpreted in different Indian cuisines. It ran as a ten-month restaurant project with various pop-up events and will now continue through pop-ups in the coming future.
What made you cook it up?
It was birthed as an idea with People Tree and Kaushik Ramaswamy who runs Bela Gulab, a home catering service. A thali has always been the most satisfying type of meal for me, growing up in Goa and living in Bangalore, these were my staple lunches. In Delhi as well, eating Naga thalis in Humanyunpur were my favourite meals. I wanted to add to that way of dining as it is the most fulfilling and engaging food experience in my opinion, also the most nutritious and balanced. I was also setting up my studio space and having a creative kitchen alongside only enhanced that venture. And so, the studio space and restaurant became a collaborative community driven project.
What's on the plate lately?
Our most recent thali event was a decadent Syrian Christian Malayali meal by Chris Kurian (@forksongs). It was an amazing platter with delicacies like prawn iddiyappams and cucumber pachadi. Every pop-up is unique and a learning experience, every person puts their soul in the meal as they are not regular chefs in a restaurant and it is as special an experience for them.
What is the biggest food for your soul?
My paternal grandmother, Thamma, was the main foodie in our family so my food preferences are eastern leaning. I love fish, mustard oil, garlic and pungent flavours. I really like fermented food as well, that's why I'm a big fan of Naga and Manipuri food. I would have to give baingan [brinjal] a special mention because it's my absolute favourite food item, cooked in literally any way.
Who's been eating out of the plate?
Unfortunately in Delhi, and this is why the everyday restaurant is coming to a halt, it's very hard to sustain a regular business because you're competing with malls and huge restaurant chains. So our prices were higher than I would have wished, and because of that and the location, the customers were primarily from elite circles. In many ways that defeats the purpose of a thali, but in order to maintain an ethical and non-exploitative work space, it was hard to lower the prices.
Farm to fork vs fancy restaurants – is there a bridge that we desperately need to cross?
Yes definitely, but I'm not sure how. We're a very western aspirational society and unfortunately that doesn't support ideas like Studio Thali. In order to move away from 'fine dining', we need to garner some self-respect as a people, and not necessarily about eating our own food, but creating our own ideas. On top of that, we are a deeply unequal society as well. I think the service industry is India is a problematic space and especially the way customers view it. There were times when I understood the appeal of running exclusive spaces just because of the way people treated service. It has such little respect despite being one of the most labour intensive jobs. For us to bridge these gaps, we need to solve a lot of our prejudices.
Most of mankind views food as gluttony, not art. Is the studio game to sensitise the tandoori chicken tearing lot?
I'm all for tearing into food! What I do want to sensitise is this aggressive western masculine ideas around meat. I'm half Punjabi and I've eaten a lot of amazing vegetarian Punjabi food, which balances very well with meat as well. But this mainland idea of constantly eating chicken and hating vegetables is quite grotesque to me. I support and love eating every meat, especially in a cuisine that historically has it, but with balance. That's why the thali is such an amazing concept, it's the sum of its parts. Creating that balance is the art.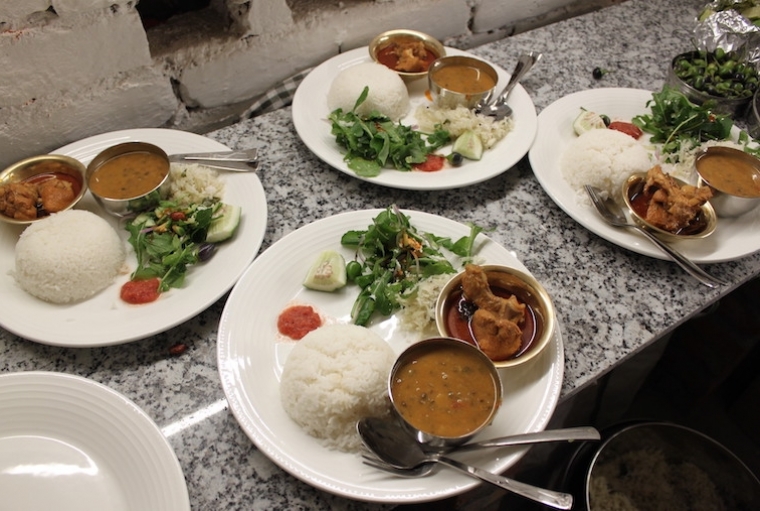 Your top thoughts in the kitchen – and who is on your A team?
I have an amazing team at Studio Thali - Kevin, Dipankar, Deepak and Pepe. Everybody gets along and it's because there's collective ownership over the idea. I have never run a restaurant before in my life, and did not have the expertise to take over the reins independently. The great thing about that is it eases out hierarchies and allows people to work together. Coincidentally, two people were really good chefs and were constantly experimenting in the kitchen. That's exactly what I wanted and I'm so glad it happened organically.
Three things that are always on your plate.
Rice, pickle, onion
Is eating best a solitary practice or a community activity? Why do you think so?
Both! I think eating solo is great because sometimes there's a lot of rules and stigma around food depending on who you're eating with, which you can break on your own. Also, one often doesn't want to talk to anyone while eating. BUT there's nothing like cooking for people or being cooked for and enjoying it together. So it really depends on the context!
What do you do with food waste?
We are very small scale so our waste is minimal. When we have more than we anticipated, we just pack tiffins and take it home. A lot of us live alone so having extra food is always great!
Text Soumya Mukerji