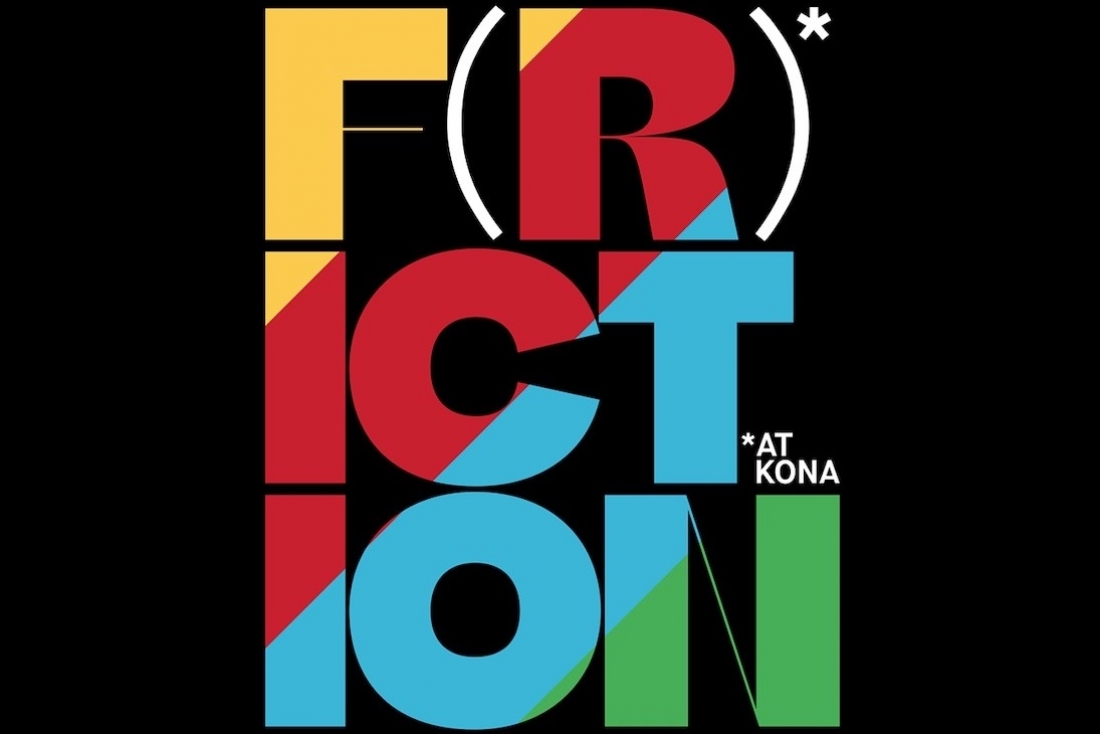 Set against the backdrop of the Jor Bagh market, St art India's latest endeavour F(r)iction at Kona explores the transcendental boundaries of art, nature and technology. This immersive multimedia walk by various Indian and International artists, forces the audience to introspect and reflect the complexities of our lives entangled in the cross-pollination and dichotomies between technology, art and their relationship with nature. There is interplay of meanings in the very name of the exhibition which aims at exploring the changing dynamics of art in the modern world. Guilia Ambrogi co-founder and curator of St art India commented "The exhibition is called F(r)iction so it's like fiction and friction, so the main idea is that, we live in a world where technology is influencing us, eventually these artists are offering a commentary on what technology is leading us towards and how art is changing because of it. The idea is not to find an answer but to immerse the audience in getting in touch with the artists' perspective."
What stands out most in the artworks is the unique amalgamation of art and technology and how the modern artist constantly strives to strike a balance between being experimental in their use of technology while condemning technology for harming interpersonal interactions. Yok and Sheryo's Temple of Self-Indulgence is a mixed media installation which is a shrine to social media, it is a commentary about our mercurial contemporary lifestyles, an era with access to vast knowledge and technology but using only the inconsequential. Brandon Tay's Facade is another interactive installation that explores and subverts the idea of perspective in the digital age.
Yok and Sheryo's Temple of Self-Indulgence
The post modern subject with fragmented sense of self is constantly torn between finding meaning in a world dictated by technology and politics of division, this conflict is evident in the artworks displayed. Yoh Nagao's Stars and Dust uses indigenous symbols, as a reminder of one's roots which are constantly being homogenized in the name of globalization, he argues " It doesn't matter which part of the world you live in you create your own culture, I want to respect that but having said that, in this modern time we are losing our culture, cause we are influenced by the West, this balance is changing. Where you come from has to be a part of where you are going, this is something I want to tell through my art, we are all intrinsically the same, we are all human beings."
Works like Tay's Facade, Nagao's Stars and Dust, Sajid Wajid's Grey Matter and Hanif Kureshi's Surfing are interactive installations that engage the audience by making them a participant in the process of re-creating their visions, thus driving their point across. The Art exhibition is not just engaging and dynamic in its approach but constantly subverts and questions our perspective about the world we engage with on a daily. The conviction of the artists and the curators of this immersive multimedia walk leave one with an overwhelming sense of purpose to seek truth and engage with the world beyond the screens of our laptops and smartphones.

Text Samiksha Chaudhary