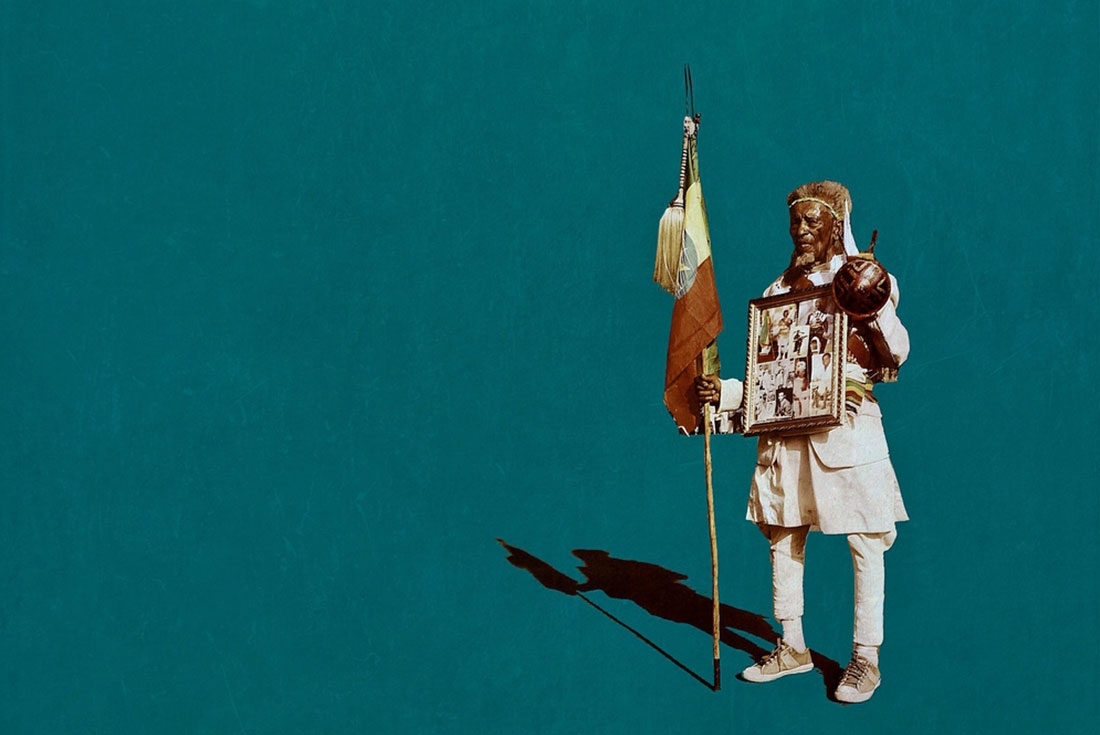 As people of Ethiopia go about their daily routine, a documentary photographer based out of Addis Ababa is silently capturing the essence of their quasi-mundane existence. Girma Berta, recipient of the Getty Images Instagram Award 2016, is part artist and part photographer. He takes the streets and juxtaposes it against vibrant backgrounds; almost freezing his subjects in time.
Berta's work has been featured in publications like The Guardian, Okay Africa and The Huffington Post. His work has also been displayed at a number of exhibitions like La Gacilly Photo Festival (2017), PhotoVille NY (2016, 2015), and 1:54 Contemporary Art Fair London (2016).

Berta's art consists of visual tales that bring African communities to the forefront of the global art movement. In a world where human lives are often reduced to a mere statistical appearance, Girma is shining light on the everyday drudgery that keeps people going. His work is unique in its creation, and even more so because of its accessibility; he uses social media to showcase his art.
We speak to him about the brilliance of his ongoing series Moving Shadows I and II and what compelled him to take up street photography.


You are a self taught photographer. When did you discover your love for photography and how did you pursue it?
While working as a graphic designer, I had the chance of working with photographers and following international photographers on Instagram. That is when I started noticing the artistry and creative element in photography. Then I felt like photography should be my next step in art works. A good challenge always intrigues me and I took it upon myself to go out and capture the mystifying moments in my city.

Tell us about your journey, as a photographer, so far.
My Journey Begins on Instagram.
What informs your sensibility as a photographer?
I like colors. I like playing with them. I like art. I like enhancing images slightly. I also like documenting things and when I do I would prefer it if they are documented in an artistic way.

Tell us about your ongoing photo series Moving Shadows. Where did the inspiration for it come from and what are you trying to convey through it?
So the first photo I took from my Moving Shadow series entirely happened by accident. The photo is of two women walking side by side. I loved the women in the frame but there was too much going on in the background that was distracting my eyes. So I started playing around with this problem I was having for a while. I used my background in painting and graphic design to come up with different solutions till I finally landed on what I loved. And the series was born.

Did your childhood/upbringing influence your journey as a documentary photographer?
No, it was my working in the artistic field that actually pushed me towards that line of photography.

Your alternative Instagram handle, @StreetsofAddis, focuses immensely on humans and does not limit itself to just streets—why is that?
Actually, @StreetsofAddis is a community that was born when I was posting pictures on Instagram using the #StreetsofAddis. After some time, it became a platform for up and coming photographers to display their captures. So, it is a wide range of shots focusing on people, streets etc.
What about Street Photography appeals to you the most?
It's raw. Nothing is staged. I stage it through my lens and my abilities to do what I please with it. There is so much chaos around me; so much going on and from it comes such a random but yet artistic expression.

What equipment do you use?
I mostly use my phone for my shots but I also use the Fuji mirror less cameras from time to time.

You are an active social media user. What role has social media played in propelling the global art movement?
It has played an immense role in developing the global art movement. For instance, take me as an example. I wouldn't have been able to display my works if it wasn't for Instagram and other social media. It creates link between visual artists in different parts of the world, who may not have been able to communicate without this ideal platform.

What/who influences you?
I am mostly influenced by cinematographers and photographers I follow on Instagram and other visual artists I have worked with and admire.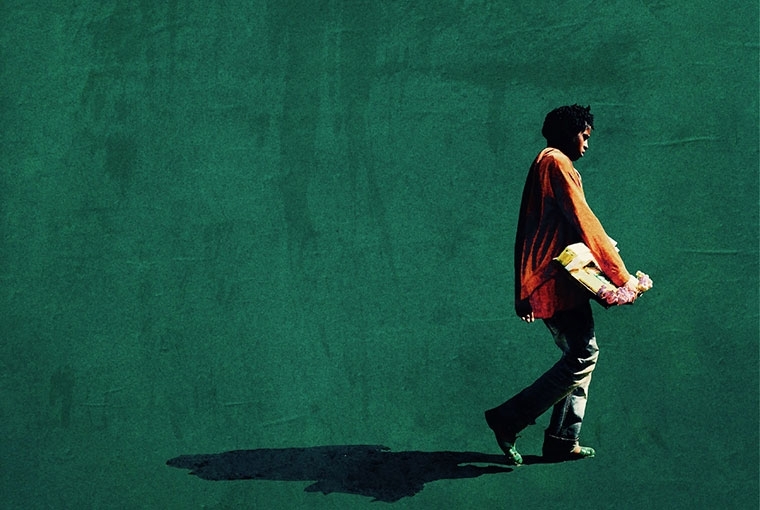 Are there any Indian artists that you know of?
Yes, there is one Indian photographer I know and met on the Getty Instagram awards, Ronny Sen. He is also one of the Getty Images Instagram Grant 2016 winners.

What else are you currently working on? Any exhibitions coming up?
I am working on a new series that has not been titled yet. I also have exhibitions lined up in Bamako, Dubai and Capetown in the coming months.

You can see Girma's work on his instagram handles @gboxcreative and @streetsofaddis



Text Pankhuri Shukla