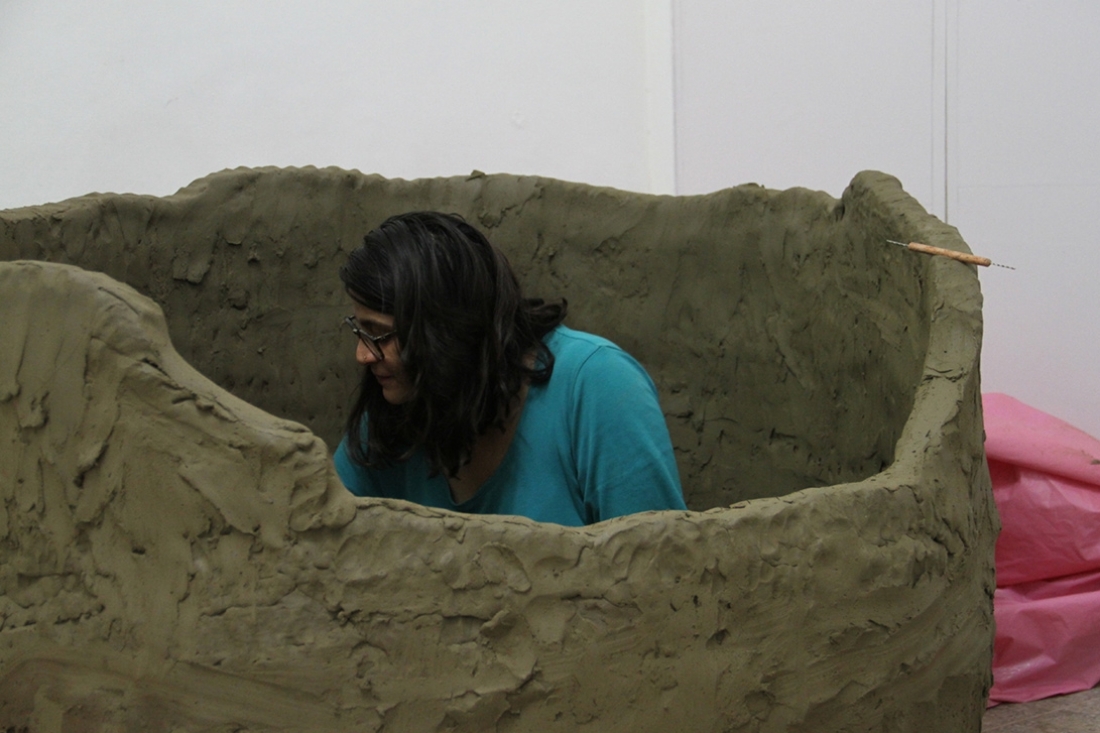 Peers Emerging Artists Show 2017
Khoj Studios
If an art exhibition which potentially displays multi media artwork of five fresh art graduates interests you, you can find yourself at the Peers Emerging Artists Show 2017 at Khoj Studios, S-17, Khirkee Extension, New Delhi from 22nd June to June 25th, 2017, 11 a.m. to 7 p.m.
The displayed artwork is a result of a four week residency programme at the Khoj Studios, New Delhi centred around the theme 'City life' and will consist of everything from a performance piece, clay modeling, photography to videography.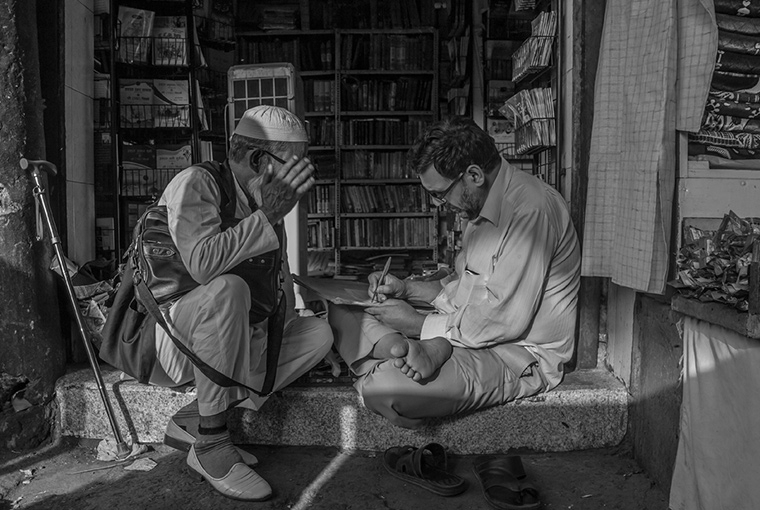 The artists are Ashish Dhola (Masters in Fine Arts from M.S. University, Vadodara), Sahil Naik (Masters in Fine Arts from M.S. University, Vadodara), Sagar Shiriskar (Masters in Cinematography from Film and Television Institute of India, Pune), Tanaya Kundu (Masters in Fine Arts from S.N. School of Arts and Communications, Hyderabad) and Vrishali Purandare (Masters in Fine Arts from Shiv Nadar University, Noida). The Critic-in-Residence is Ashmita Chatterjee.
A Peep into what to expect at the exhibition :

'I met this 55-year-old who still writes certificates in beautiful calligraphy and what attracted me to Ghalib was that he is the only remaining person doing this work' said Sagar Sagar Shiriskar, a filmmaker, cinematographer and photographer based in Mumbai who will be photographing a 'katib'.

'The idea is that whenever one person begins to start a political discussion, whether in metro, bus, train or even roadside, others join in too even if they are strangers. That is the power of politics.' Ashish Dhola, 23 creates a sensor controlled kinetic mic that turns in the direction of a viewer on its own.

Vrishali Purandare, 27, chooses clay to produce her sculpture. She built a circular hollow clay structure around her own self that she will then break out from. Photographs and video of the entire process will also be displayed at the exhibition.

Tanaya Kundu, 28 will hold a performance piece raising concerns of feminine identity and patriarchal power.
She also plans to put up photographs and videos that capture the changing and unpredictable character of the Khirkee area.

'At Khoj, I am investigating urban neighborhoods as sites of trauma, largely bringing to conversation the nature of housing structures, their proximity and thereby their vulnerability to man-made catastrophes.' says Sahil Naik who has created a Tower of Babel like sculpture, a miniature Khirkee model, using foam, sunboard, wood and corrugated sheet to create a narrative for abandonment based in a game of rumours and Chinese whispers much like the story of the tower where the changing language severed communication leading to the fall of man and his ambition.