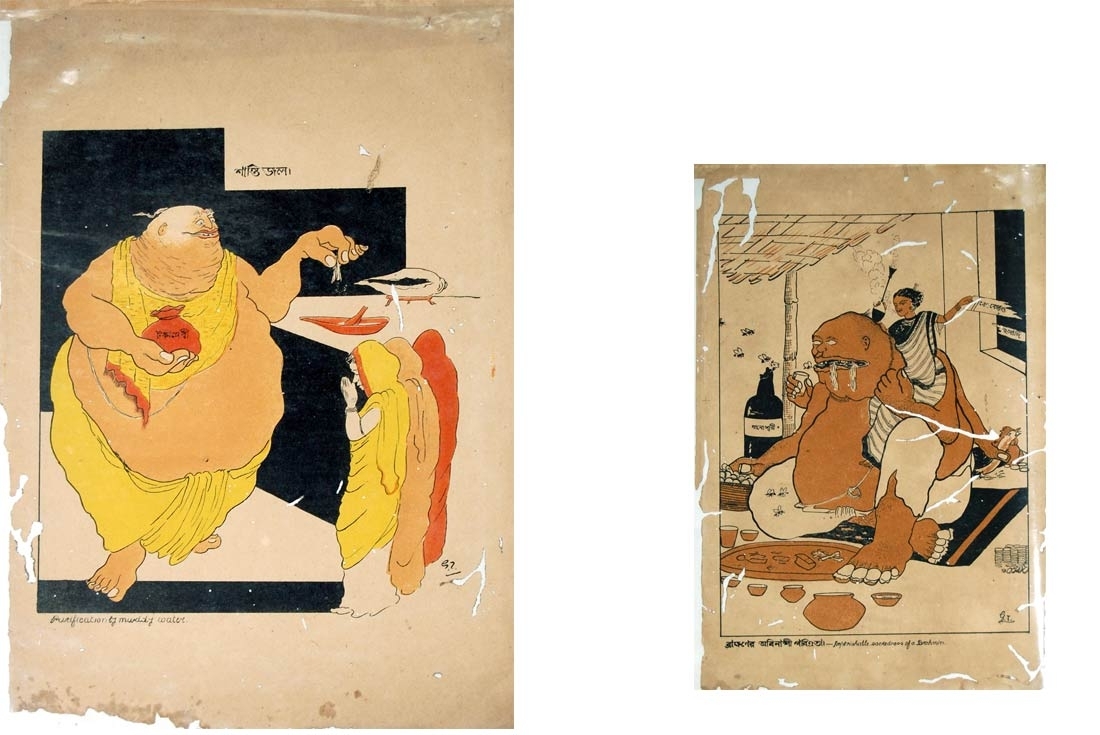 Prints from Bengal: Modernism in colonial India
Project 88, Mumbai presents an exhibition featuring graphic prints by some of the most notable artists from Bengal, which will be on till the 16th of June. The artists include Ramkinkar Baij, Ramendra Nath Chakravorty, Rani Chanda, Mukul Dey and Gaganendranath Tagore. They lived through one of the most tumultuous times seen in Bengal's history and that of India's. Starting from the Partition of Bengal in 1905 to the emergence of the Swadeshi Movement (which attributed for a boycott of all foreign goods) to the subsequent reunion of Bengal in 1911, their work reflects the social, cultural as well as the political climate of that era.
When you glance through the prints, you'll see a strong amalgamation of Indian aspects mingled with Colonial aspects, as these artists lived during the British rule in India, at the time when Calcutta was British India's capital. Colonial oppression, mammoth industrialisation, exploitation of labour and a bureaucratic administration- all of this formed the backdrop of the era they lived in. Amidst all of this, was the growing desire and it's realisation for an Indian identity.
Their works collaboratively address questions concerning an Indian Modernity. The use of mechanical printing is a common thread that ties their work together. The prints range from lino-cuts to lithographs with a focus on lines, forms, textures, light-and-dark contrasts, and the use of negative and positive space. Printmaking inevitably ties to Project 88 as an art space too. Although this might be the first time that these prints, which were a hit within Bengali addas at a point of time, have been displayed in the gallery, they tie to Project 88's history as a century old metal printing press.
The artists were extremely detail oriented in handling their medium and effortless in making a statement through it. While Baij, Chanda, Dey, and Chakravorty depict rural, tribal and subaltern realities, Tagore's prints feature caricatures that comment satirically on urban life. Even at a point of time in the country where independence was a far cry and freedom, a work in progress, the character that these works' exude would fool anyone into believing that freedom of expression was already written into the Indian Constitution.

The exhibition is running till the 16th of June at Project 88.

Text Supriya Jain