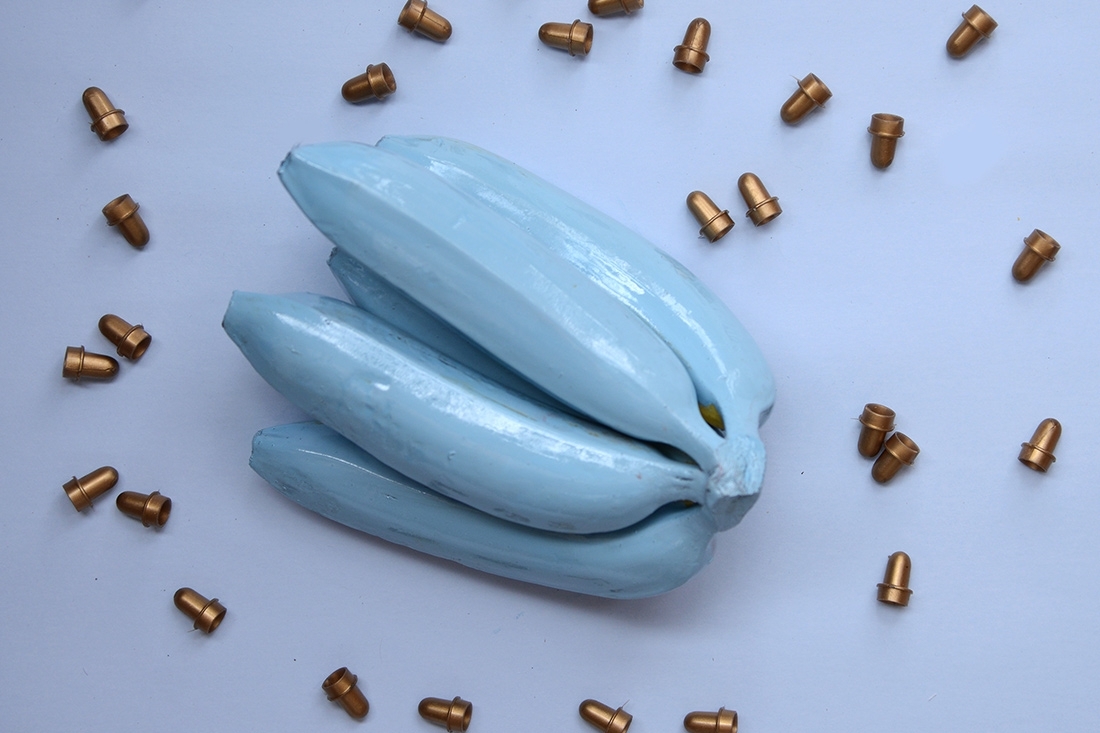 An unusually pale-looking corn on the cob has hairpins jutting out of it. A bunch of pastel-themed bananas is surrounded by bullets. These are just a few of the eccentricities that one gets to observe in Snehal Kanodia's latest project, Food Barbie that combines colour, people and food to bring to light the important questions that everyone should be asking about what they consume. As a photo artist, Snehal's work is part reality and part the thought it inspires. Implying that it is equally probable to have one frame portray a sixty year old car-washer lounging seemingly without a care in the world, while another dons a helmet and painters' attire as he sits on a chair. At the end of the day, no matter how exclusively or subliminally diverse her projects, they can be traced to the few things that have always driven her as an observer and as a photographer - life, colour and her roots. A glimpse into the mind of a photo artist from Bangalore, let us further decipher her technique, inclinations and latest projects.

Tell us a little about yourself. What informs your sensibility?
I began my journey as a photographer in Kolkata. I've done my masters in fine-art photography. My work has been exhibited at The Tate Modern, Kochi Biennale, Kolkata Photography Festival amongst others. My images take most of their inspiration from daily life, this could be a book I read, a show on TV, something someone said, or something I heard. Some events and experiences just stick, and when I find myself thinking about it for too long, I choose to express it through images. Aesthetically, my work is minimal (often symmetrical), dramatic and slightly absurd.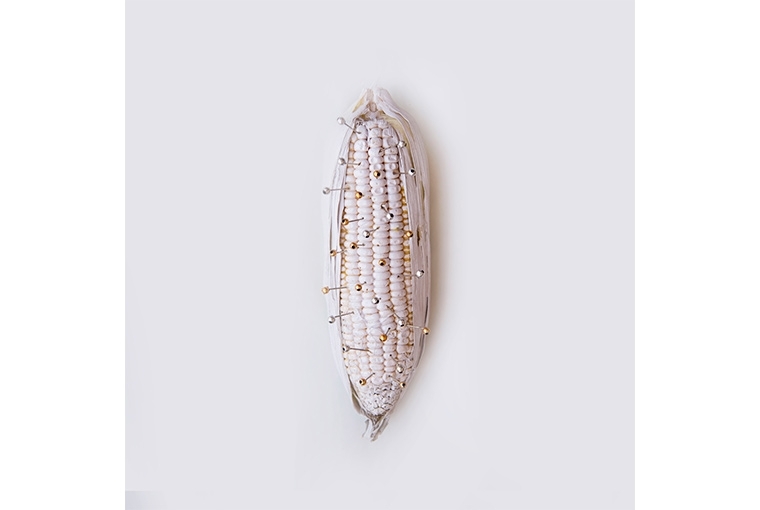 As a photo artist, what kind of themes intrigue you?
My work has always been an extension of my thoughts and observations. At this point in time, the topics of food wastage and menstruation taboos are what intrigue me the most.

What inspired your latest project Food Barbie? How is it different from your previous work?
Coming from a vegetarian north Indian family, I was always reminded of how important fresh fruits and vegetables are for me. A simple Google search on 'eating healthy' showed me images of salads, juices and 'happy' people consuming them. So imagine my concern when one day I find an apple that I am about to bite into, to be coated with wax. This is where I think my journey with Food Barbie began. The more I read about genetics of food and post produce malpractices, the more suspicious I became about the meal on my table. Food Barbie was thus a combination of my reaction and imagination about what I am and will be consuming in the future. Visually, Food Barbie was an extension to the still life images I had begun to create in late 2015. Most of my previous work involved documenting people and life around me. In fact, I was photographing the Andaman Islands for a travel website before that. So this was a change.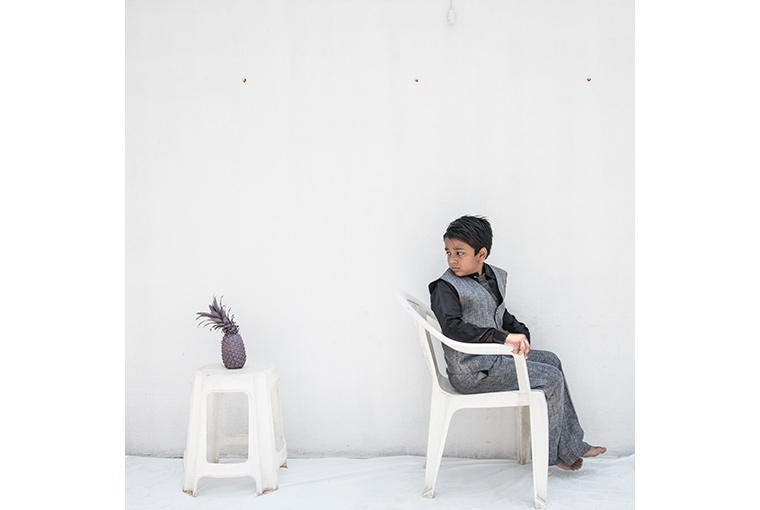 Food Barbie features a considered colour palette. What role does colour play in your work?
Not just colour, but colour combinations are what form and integral part of all my images. I would always get drawn towards visuals with interesting colour tones, even If I couldn't conceptually relate to them. This began to show in my work, when I was making A Photo A Day which is one of my favorite photo series. Having said that, the colours used in this one were intentional. I wanted the images to be compelling enough to draw the viewer further in, the same way that aesthetically pleasing fruits and vegetables are produced to seduce consumers into buying them. Even when I shoot in monochrome, I make sure that the tones of grey, black and white are noticeable.


With the kind of questions this project raises about food, how do you expect people to change their attitude towards what they buy and consume?
I believe that one of the many reasons why GMO crops (focusing on those that aim at aesthetic alterations) and post produce malpractices exist is because consumers have now begun to purchase food based on what they see and not based on how healthy it is. My aim is to make people question what they are eating and ask their grocery supplier where the fruits and vegetables come from, how old they are and what chemicals they contain. My aim is not to scare people, these images are my way of asking them to be more aware about what they consume.
We know our doctor. We know our dentist. Why shouldn't we know our farmer?

You recently contributed a pull-out poster in our latest issue. Could you tell our readers a little more about it?
It was interesting and challenging at the same time. The issue of gender wage-gap was quite fresh from having read an article on it that morning. According to the article, pay parity is expected to be achieved by 2066 which was beyond shocking. I went on a walk down my street that day and even the shapes of the cacti would remind me of gender. I borrowed the mannequin hand from a rather reluctant shopkeeper and bought the funny looking eyes from a bangle shop. I felt like I was shopping for ingredients for a recipe I had imagined and was quite happy with the outcome.


What's next for you as a photo artist? Are there any projects in the pipeline?
I have returned to photography full time after more than a year. Apart from some interesting collaborations in the pipeline and building my website, I also plan on working on a few independent photo projects on certain topics that have intrigued me for a while. I am presently working on a series that focuses on food wastage in metropolitan households. This series called Waste is made entirely out of food that later goes into the bin. The visuals are greatly inspired by still life and food paintings during the renaissance. It can be viewed on my website. I am also creating some fun images of food available at the Iyengar bakery below my house.

Take a look at Snehal's work here.


Text Shristi Singh