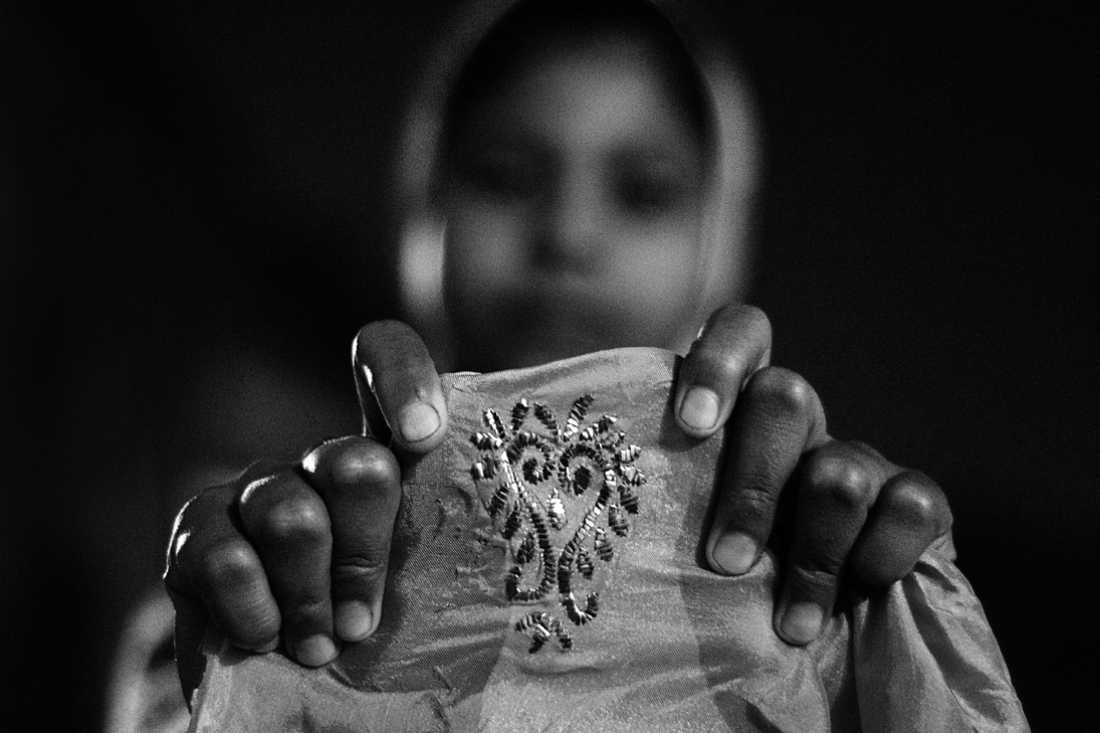 'Lucknow's culture has always compelled me to dig into the roots of the rich civilization, which has always been a centre for arts and literature in the diverse landscape of India. The Gomti River, which flows through the city used to make me touch the royal splendor of Lucknow. As I grew close to the city, I was introduced to the city's art and craft which became an important moiety of my breath explaining why the city was highly praised for the textile culture. These art and crafts used to blossom and are still a part of each and every family in Lucknow.

But with a shift in the city landscape, the craft form 'Mukaish Badla', is now wriggling in pain breathing its last breadths in eerie silence. The once valued craft form which ruled the heart of Lucknow is now restricted to only a few narrow lanes of the city. 'Badla', here is referred to the artisans who perform this craft by inserting metallic wires of gold and silver into the fabric eventually twisting it to create metallic embroidery. The Badlas make a bare minimum of Rs 100-150 a day, for concentrating and working in extremely harsh conditions for 10 hours. The city once had more than 3000 artisans but now the number has come down to just 20-25, all of them aged above 65. Badlas also complain about the practiced apathy of the government, which leads to further exploitation by their masters, who own the means of production. The craft and the craftsmen might soon die a painful death amidst the frenzy which is driven by 'development' and 'modernization'.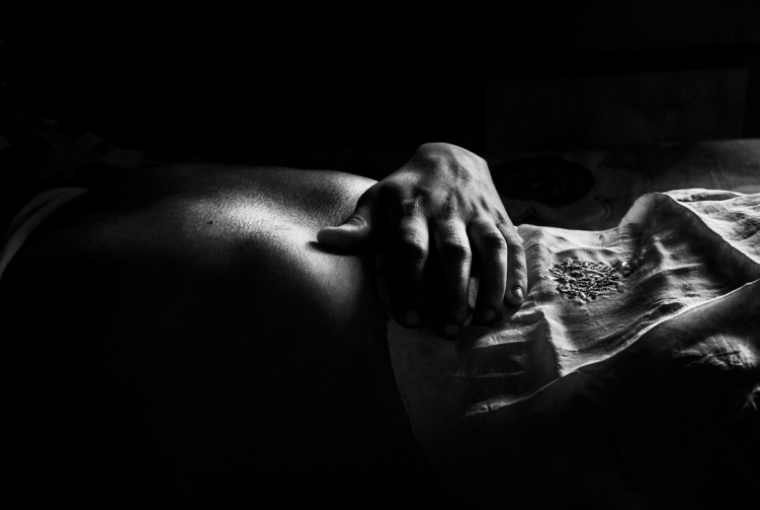 Wali Aasi a modern poet from Lucknow in a way articulates, what I feel: 'Mujhse subho-shaam shikwa kar raha hai Lakhnau, Dekh tujhme dheere dheere mar raha hai Lakhnau'!

These craftsmen are the real treasure of Indian craft as their work is unparalleled and authentic. However, their plight is pitiable and their population is dwindling and soon will become a part of history which we will recall in a poignant daydream or a visual imagery. Art is not dying, the artist is!"

This project is initiated under the aegis of Neel Dongre Award/Grant for Excellence in Photography 2016-2017.

Taha Ahmad was born in Lucknow, in 1994. He developed an interest in Documentary photography while pursuing his bachelor's degree. He feels photography has a strong influence in creating and developing discourse for the future. His photographs are framed in a way that they preserve reality, which he feels is undergoing an everlasting change.
He is the recipient of the Neel Dongre Grant/Award for Excellence in Photography 2016-2017 and his work has been published by various national and international publications. Currently, Taha Ahmad is pursuing his masters in fine arts from Jamia Milllia Islamia and is being mentored by photographer Sandeep Biswas.