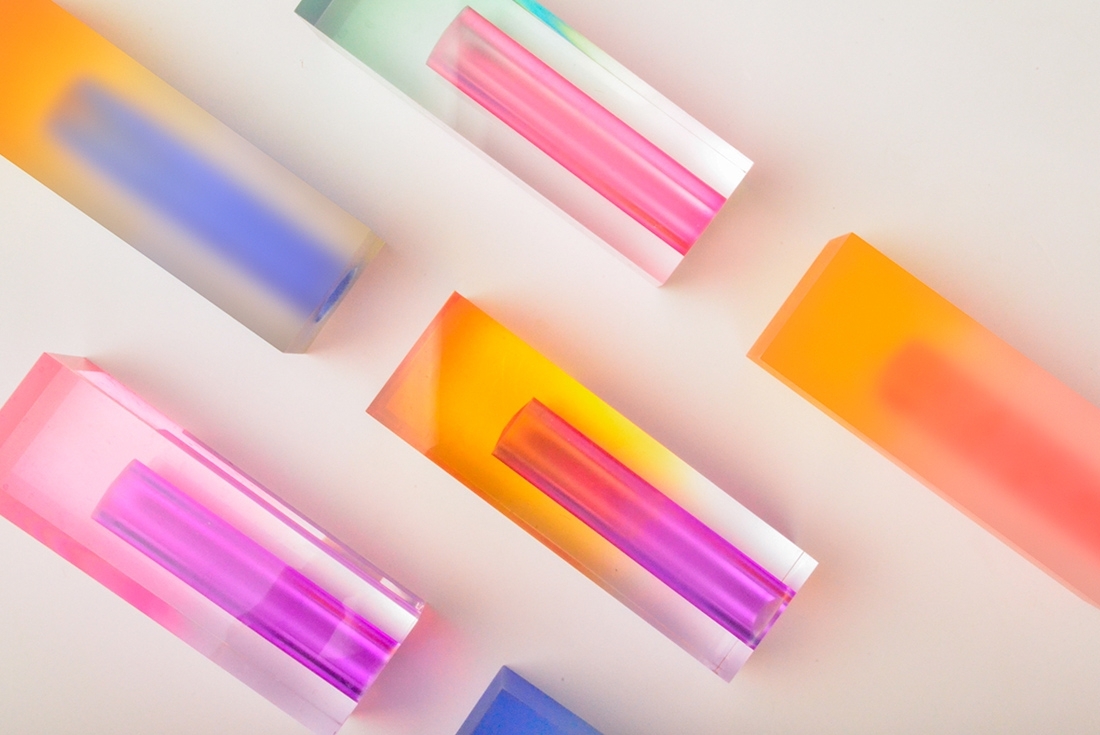 With only two products under their belt, Hattern, a young South Korean design studio, is already creating waves in the design industry. The collective is the brainchild of product designers Kyungsun Hwang, Hajin Yoon and graphic designer Minah Kim. The studio's ethos stems from taking unassuming, ordinary products and elevating them into something exceptional and unexpected. 'We launched Hattern with an objective to make simple ideas and simple design surprisingly beautiful,' says Kyungsun. This year, they stunned with a series of acrylic vases, reminiscent of art print Impressionism of the late 19th century. The Mellow Collection is essentially a study of blending light, that expresses a variety of situations that stimulate the optical realm – a sense that strongly responds to light.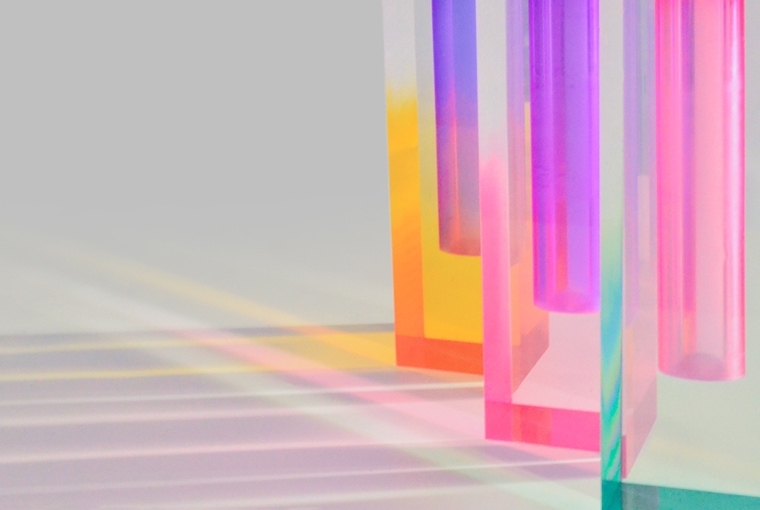 Impressionist painters traditionally illustrated nature to express a moment of color, tone and texture through light – a source that changes with time. This collection was imagined as a series of vases which can be harmonized with plants to capture shifting tones of colour and texture through refracted light, thus borrowing from the Impressionists' philosophy. Each vase features a minimalist interpretation of the techniques used by Impressionist painters, such as the colour split method. 'The vases were dyed using 6 primary colours. Two versions were crafted for the collection, featuring a blurred and a transparent finish, each highlighting a curious interaction of colour and light, bleeding into one another.'
Last year, the studio released their first product called ZERO PER STOOL. This project was an investigation into zero waste design, creating a seat out of resin and wooden offcuts. The team used a hybrid wood technique, which blends the offcuts with liquefied resin, allowing it to fill up the spaces left by the wood, rendering a unique surface for each stool. The translucent resin lifts the humble stool to create an inimitable, environmentally conscious product.

This year will see the trio brainstorming new ideas, and pushing the boundaries of zero waste design.

Take a look at Hattern's work here.


Text Ritupriya Basu