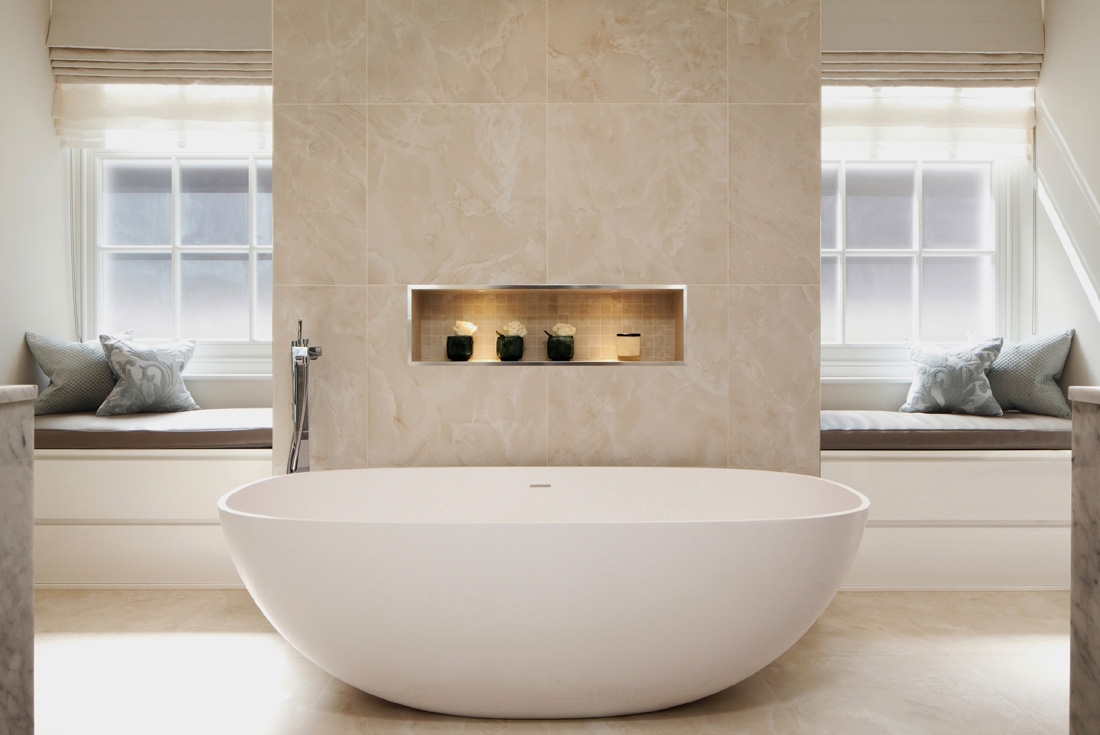 Radhika Seth
Sequoia London
In and around her mother's business of luxury decorative accessories, Radhika learnt the art of sourcing for tableware, accessories and catering to high-net worth private clients by working at her home company, NARR International. After gaining enough experience, she set up her own venture in 2004 and expanded in various unexplored territories. She cut new wood in 2012 by amplifying her company in interior architecture, design and project management. Apart from professional work, Radhika has her palette full as she is on the Board of TiE London which is a part of the Global non-profit organisation, TiE. 'A home needs to have the potential to accommodate all occasions from work meetings to opulent dinner parties to movie nights to guests visiting for the night. The right mix between luxury and functionality at home is essential,' she says.
We connect with her to find out about her design philosophy, how Sequoia London became one of the leading Interior Architecture companies and what her plan is for 2017.
After having worked with your family for almost two decades, what made you start Sequoia London?
Sequoia London was a natural progression from my family business, which was set up in 1994 by my mother, focusing on the sourcing and procurement of luxury decorative accessories and tableware for high-net worth private clients. Ten years later, in 2004, I set up my own company adding in furniture, lighting and other interior items. In 2012, we added interior architecture, design and project management. Today, Sequoia London has established itself as one of the leading Interior Architecture, Design, Project Management and sourcing companies working on projects across Prime Central London, Dubai, Riyadh, New Delhi and Mumbai.

What drives your design philosophy?
At Sequoia London, we strongly believe that a well designed home is the perfect combination of luxury and functionality.
All of our projects start with a fundamental understanding of our clients and how they use their space. What sets us apart is that we take time to get to know our clients; they become friends, trust our opinion and appreciate our integrity.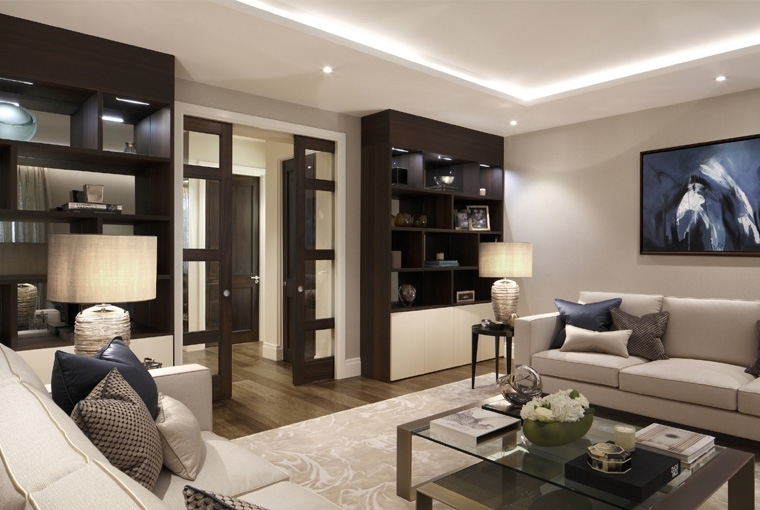 You have worked in New Delhi, UK, Washington DC, Mumbai and Dubai amongst others. How difficult was it to work around the different needs of these regions?
Each country has its own ways of working and over time I have learnt to adapt my style of working to meet the needs of that region. It is also crucial to respect the local culture and design elements when working in specific regions. Climate can also play a key factor in developing. Materials that work beautifully in one region often do not function so well in others.
For me, India is one of the most exciting places to work in as we have been there for over a decade. As the market continues to grow and infrastructure continues to improve, local manufacturing and production is at its best. More and more international companies are moving into India so installation and maintenance of products are much better. Clients are also more exposed to western culture and lifestyle and are now demanding those same luxuries in India

A considerable chunk of your work deals with residential projects. Is that something you veer towards?
Historically, residential has always been our strongest sector. We have an incredibly loyal client base. Once we have completed a project, many of our clients come back to us again and again as they upgrade their homes or add properties internationally to their portfolio. We are now also starting to work with the next generation as they acquire properties. Over the past 18 months, we have added aviation and boutique hotels into our range, so we look forward to sharing those projects with you soon.
What is your curatorial process like while working with ultra high-net worth individuals (UHNWI)? How and where do you source for accessories, antiques, tableware and art?
We source furniture, lighting, accessories, art, antique and tableware from all across the world. We have thousands of suppliers we work with ranging from well-known luxury brands to private dealers across Europe, the US and Asia. Where we source and what we source is totally dependent on the project and the client's requirements; anything from international auction houses to private deals to roaming the Parisian antique fairs.

You are the Co-Chair of TiE Women Entrepreneurs (TWE). Can you tell me more about your association with TiE?
I am on the Board of TiE London, part of the Global non-profit organisation TiE which has 61 chapters across 18 countries with 13,000 members whose global mission is to foster entrepreneurship through mentoring, networking, education, incubating, and funding programs. TiE Women, is the female focused division of the group that I set up in November 2016 to offer the same programs to aspiring and established women entrepreneurs. I feel it is essential that women are able to have an equal platform in business. Personally, it is important for me to advise and support the younger generation of aspiring women entrepreneurs out there, so they too can become leaders in their field knowing they are not alone on their journey.

What are some of the projects Sequoia London is working on these days?
2017 is set to be our most exciting year yet. The team has several high profile projects currently under development in London, Cannes, Dubai, Riyadh, New York, New Delhi and Mumbai ranging from 2,000 to 30,000 square feet. The lifestyle advisory service we launched last year has been exceedingly popular with our UHNW clients, as has the private shopping experience for interiors. We have a limited edition luxury furniture range currently in design that we hope to launch later this year.