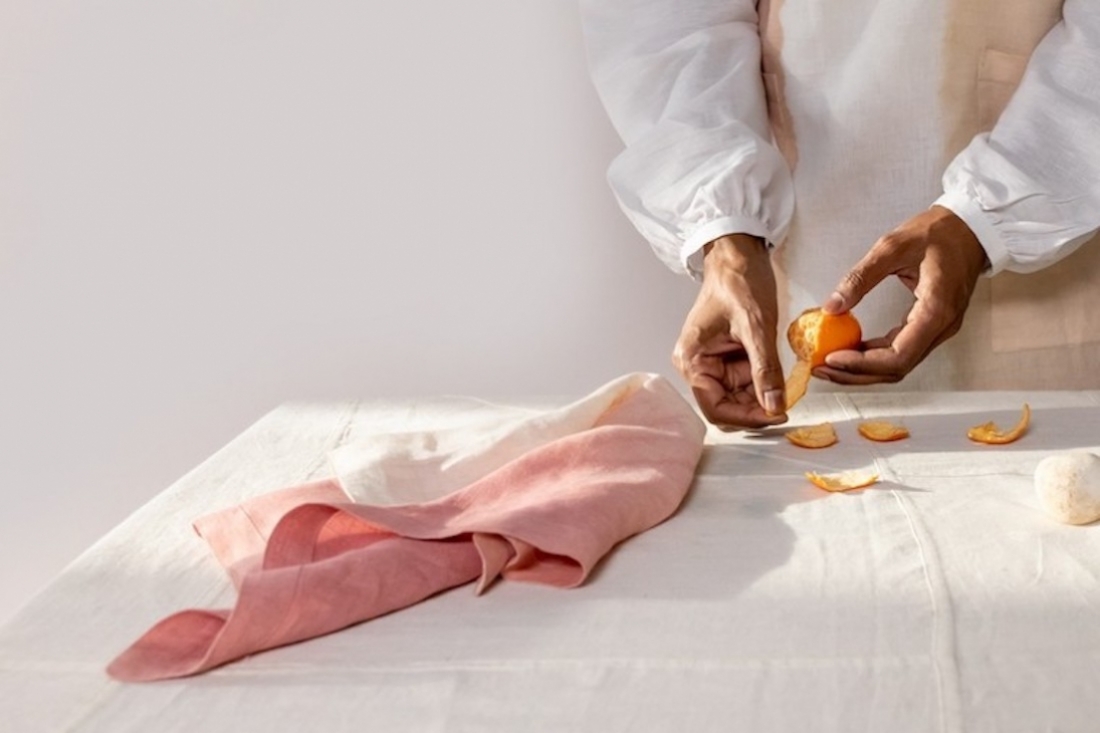 Studio Nimboo
Saurabh Mahajan
Saurabh Mahajan's love for food, nature and design comes together to form Nimboo, a sustainable and responsible way of looking at fashion through apparel and textile. By using easily accessible products that would otherwise be discarded as waste, he invented what forms the backbone of his Trash Is Terrific campaign.
When Saurabh moved to Paris, he was inspired by the indulgence of European life, the everyday celebration in art, architecture, food and wine. The strongest influence in his life continued to be the journey of his grandparents who hailed from Northern Punjab [now in Pakistan], and he felt responsible for providing for nourishing meals for their family while deriving lessons from nature in every- day rituals. Though lives of farmers have drastically deteriorated over the years, the experiences at his grandparents' farm life continue to form the core foundation of Saurabh's belief system.
With Nimboo, he aims to honour the lives of farmers who work with meagre resources that are naturally found, trying to reuse every single one of them. Revisiting his childhood days, he recalls, 'I was blessed with collecting small nature trinkets on travels and bring back dozens of plants and flowers from everywhere I went.' At Nimboo, he utilises the very same fondness as means of natural dyeing by using Indian temple flowers thrown into rivers for all the linens and apparel that he creates.
'A lot of my design inspiration comes from rivers, water current, melting ice caps, floating debris, shrinking river beds which needs human attention. Inspired by the cleansing properties of a nimboo [Indian lemon], I aim to create designs that are at the base of sustainability and circular economy.'
Nimboo's centre lies between French aesthetics and Indian craftsmanship, and gives a new perspective on waste management. By using organic fibres and natural dyes which decompose easily into the earth, it saves itself from years of decaying and breaking down. Saurabh finds it his personal responsibility to make a conscious shift in the consumption patterns, which is driven by the sustainable development goals of the UN. He does so by providing better wages, using waste as his only raw product and working with natural fibres like hand woven linen, cotton and silk. "Our eco-conscious philosophy extends beyond the process of development and production to packaging and shipping. Some of the remaining fabrics of our textile manufacturing are used to design Nimboo cotton paper tags, boxes and bags," says Saurabh while talking about the multi-faceted ways of practicing the ideology.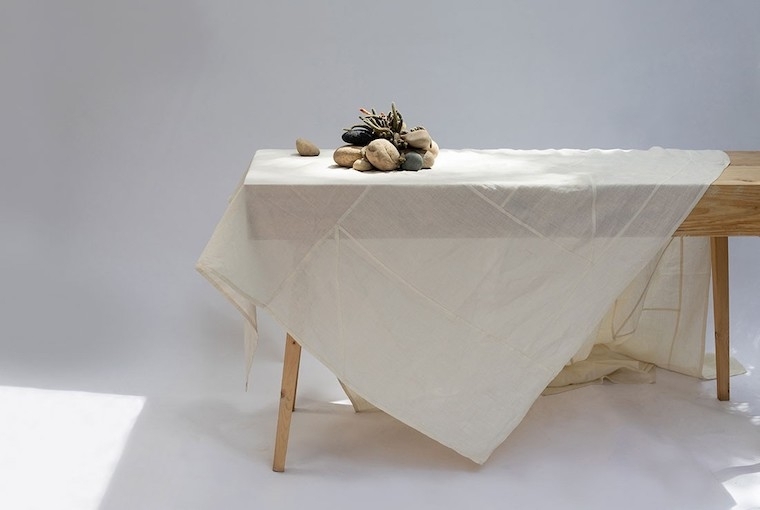 'We are happy at being confronted with constraints, because it means we are going to learn as we try to solve problems not encountered before. The biggest challenge is with little imperfections, the irregularities in the finished products. Nimboo is rooted in the daily life of the Indians, but few people know that nimboo is considered a blessed fruit that can heal, preserve and protect magically from evil.'

Text Priyanshi Jain