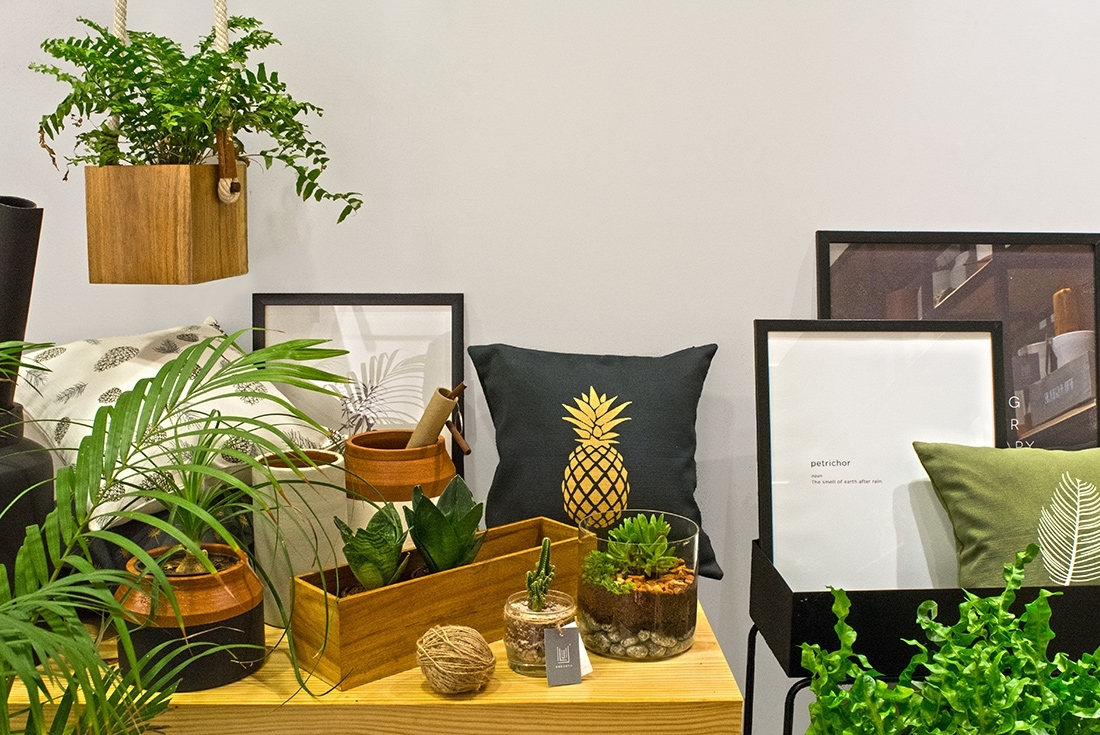 The initiation of Unearth occurred gradually over two years when two brothers, a designer and the other with a passion for plants came together to combine their very individualistic ideas into something absolutely gorgeous. Their minimalistic designs compliment the nature of the plant and only adds a smile on your face. The duo is always on the lookout for things that work with their brand. For 2017, they are expanding into online space and also, furniture. Additionally, they plan to host workshops for one of the most demanded products, terrariums, as 'customers not only want to buy them but understand the creative process behind it'.

Roots
Hassan: Our home has a farm-like environment. My family has always maintained a home surrounded by plants and animals. I remember our childhood involved a lot of farm activities like vegetable picking, feeding the animals and birds, planting and maintaining our garden, etc. Creativity runs in our family. My father and my mother are poets, my brother is an artist (he paints), so I think it's in our genes. Coming to design, like I mentioned before, I think it has a lot to do with me being a curious child. So I believe, for me, my love for plants developed by default, and the love for design was by choice.
Raiyan: Though I have a natural flair for art (I paint) like Hassan said, my rather obvious choice should have been to pursue a career in design, but my dream as a child was to become a farmer. I have a certain fondness for anything related to agriculture and farming, like Hassan said maybe it has a lot to do with the kind of environment we were brought up in and when you are surrounded by nature, your love for plants is just bound to happen. Having said that, I do hope I venture into my long-standing desire for farming in the near future
Inspiration
We draw our inspiration from the name itself, 'Unearth' which means to find something in the ground by digging or discover something hidden by searching. We carefully handpick and design products that stay true to the brand language. At Unearth we believe less is always more. We are constantly on the lookout for things that we think work for the brand. Our products have a pure style that is centered on clean lines, impeccable craftsmanship, profound elegance, use of earthy muted tones, and honest materials.

Unearth
Launched in 2016, Unearth is an independent boutique that delves deep into the flavours of simple and classy. Inspired to create soul warming products that reflect the raw beauty of nature's giving, Unearth showcases a wide selection of home décor products.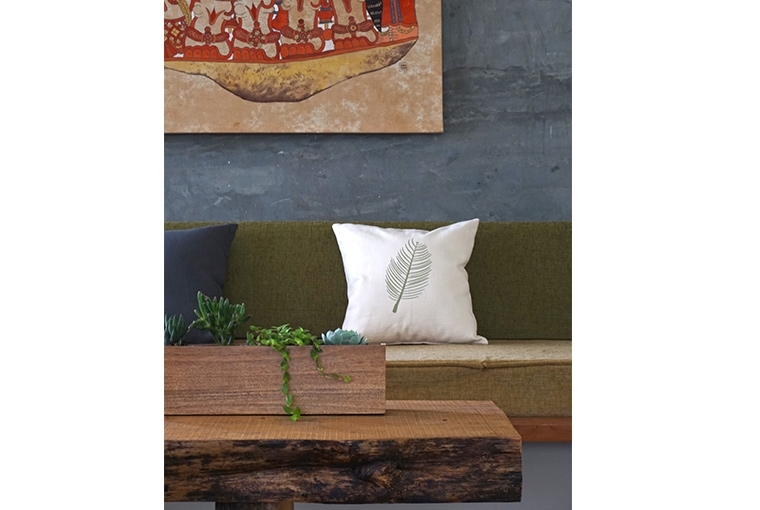 Individual work
H: My contribution to unearth is primarily design — from ideation to execution of products. I was always curious as a child, especially about how things are designed and how they work. My natural curiosity about things makes me an excellent researcher, which internally keeps the creative cycle on the move.
R: I handle the operational and financial aspects of the firm. My experience in the retail industry has proved to be a real asset. Apart from that, I handle sourcing and plant care too. With plants being a passion for as long as I can remember (I have a degree in botany!), my general and scientific knowledge really comes to use at Unearth.

Creative Process
The process is simple. We imagine a space and visualise what product would work in that space. Research follows and then I [Hassan] make a couple of sketches before proceeding to working drawings and models. There are often much iteration to make the end product less complex. The favourite part of the process is when we start working on the prototypes. It's an amazing feeling when you see your design taking shape and form.
Design Voice
Our design philosophy is all about combining natural elements to create products that bring people closer to nature. We believe design is not only about incorporating plants in our products but also about combining different elements like patterns, fabric, colours that are inspired by nature. We align our approach with the name itself, 'Unearth' which means to find something in the ground by digging or discover something hidden by searching. We carefully handpick and design products that align with our brand language. We are constantly on the lookout for things that we think will work for the brand. It is minimalistic in style, which perfectly complements the plants and brings about a balance.

Text Suhani Lakhotia