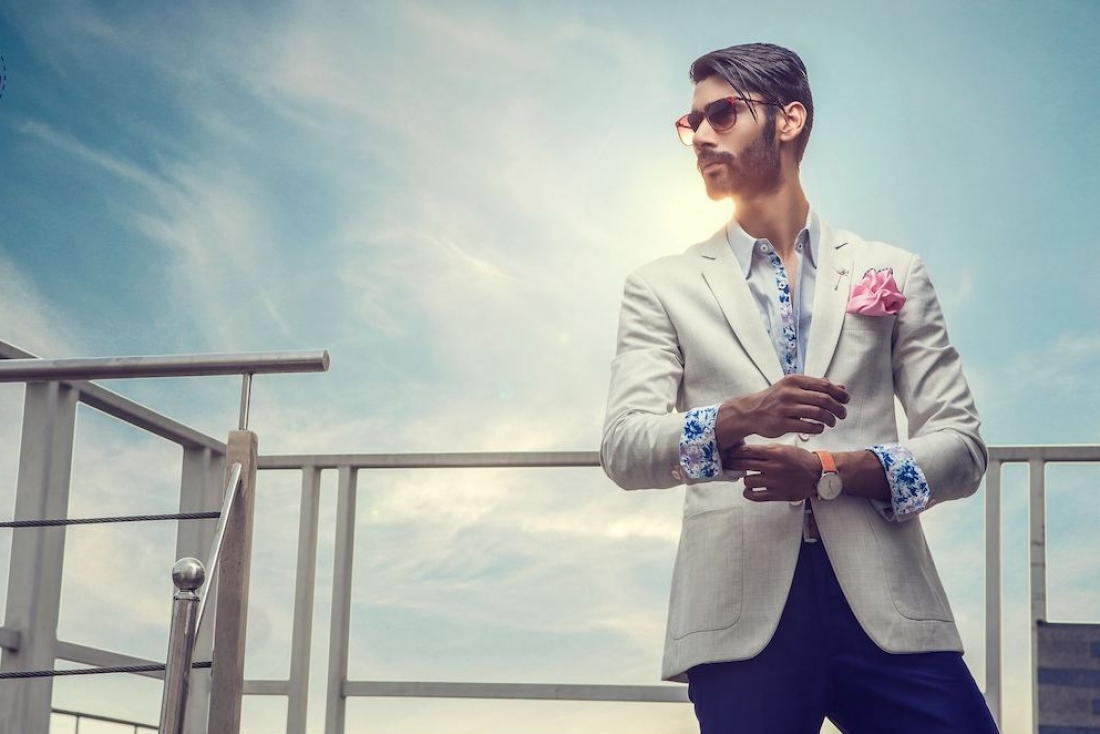 Abhishek Paatni
Nought One
At first glance, Abhishek Paatni's fashion label, Nought One, displays urbanism, dynamism and tailored couture at its best. The chic and sharp street wear and athleisure brand, which is also the only brand to have collaborated with Vans, has been garnering so much attention and acclaim that it would make you think that Abhishek's venture into the world of fashion might have been a natural progression, but such is not the case.
An engineer by profession, when Abhishek graduated in 2009, recession had befallen Indian economy, and luckily for him it lead him to a job away from engineering and closer to fashion. His sister worked in a fashion house where Abhishek also began doing various kind of jobs, from modelling assignments to coordinating shoots. This experience sparked his curiosity for the business side of the fashion world and thus he finished his MBA in core marketing and went on to work with Mr.Button for sometime. While working really hard for the fashion brand, Abhishek amassed all the information he could regarding the mechanics of the fashion industry to make him finally decide to work on his own ideas. While his initial interest was seeped in tailored garments, with time he felt like doing something more contemporary and street wear in the category of menswear caught his attention and thus Nought One was born.
Nought One's clothes stand apart from the usual streetwear because of their perfect wearability and luxury finesse. For Abhishek, the inspiration for his signature line came from his interest in military uniform that he has harboured ever since he was a young child. His father worked on projects related to hydro-electricity so his family was posted in areas that were always near army camps. Furthering from his first hand experience with militia, he was also inspired by a video game, 'My routine gaming sessions that me and my friends had with a couple of beers during my engineering days had a major influence on my work that was inspired by the kind of military based uniforms that the video game characters wore!' remarks Abhishek. In the latest Lotus Makeup India Fashion Week, Nought One introduced some intriguing designs like the Bandhgala Bomber jacket, Athleisure wear in neon colours and also introduced its first couple of designs for womenswear that it wishes to expand in future. For Abhishek, Nought One is a label that represents the perfect interpretation of the future, keeping in mind the past.
There are many other things close to Abhishek's heart that translate themselves through his brand. One of them is the idea of sustainability since his father is primarily and environmentalist. He says that at his company they are taking small steps like reducing their overall carbon footprint to try and lessen the negative impacts of production on nature. Another thing that is unique to Nought One is its urge to bring together people from he social media who have an unabashed sense of style. Abhishek is not interested in the blogger/influencer culture but in everyday people who have a unique sense of style. 'In the future, I want to bring such people together and curate a show under the flagship of Nought One to create more synergy regarding streetwear in India' says Abhishek. Right now the brand is focussing on extending its customer base all over the world, along with working on multiple exciting projects lined up for next year, including a collaboration with a Japanese brand.

Text Nidhi Verma