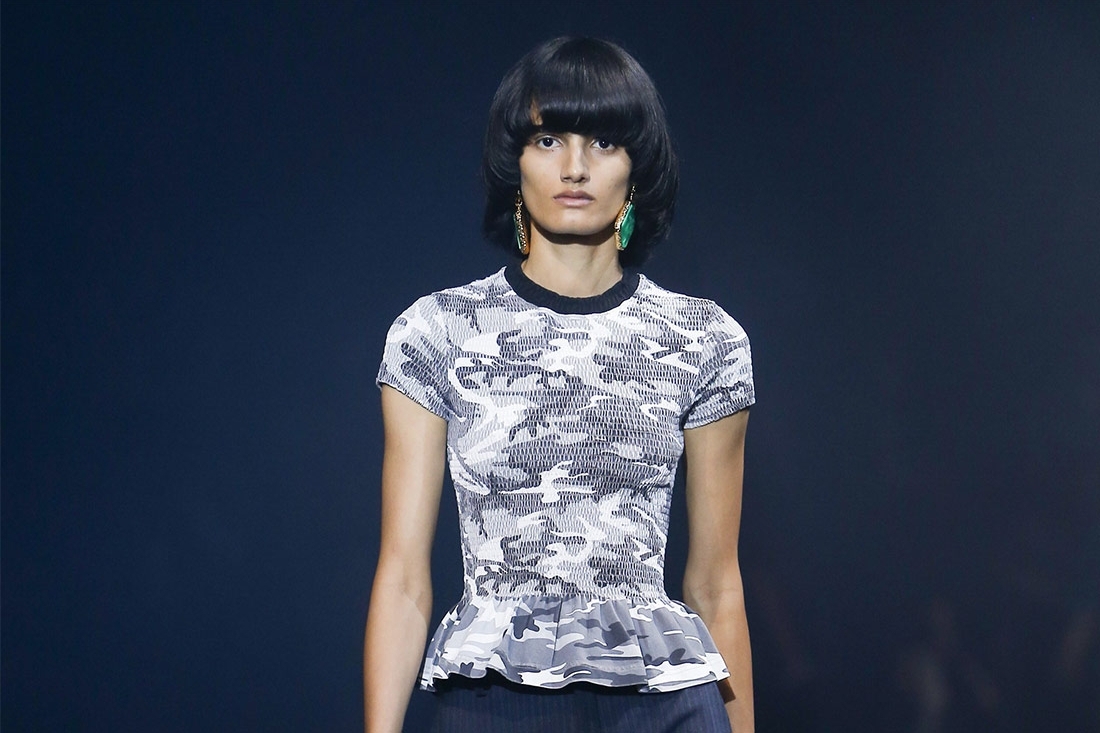 PROFILE OF THE WEEK
Balenciaga SS'18
A debut on the international runway with one of the hottest brands of the year, tops every young model's wish list. Dipti Sharma checked many such boxes early in her nascent career with an inimitable face and upbeat attitude, on and off the runway. She soared her way through the fashion world, from a modest town in Uttarakhand to the line up of various notable names in the industry in Paris. We caught up with her to ask about her experiences with the big shots at Burberry, Phillip Lim and Alexander Wang to name just a few, and how she feels about getting close with her new family at Balenciaga.

Tell us about your childhood and growing up years?
I grew up in very modest surroundings and stayed in a joint family. So, I spent my childhood around all my cousins, aunts, and uncles.

How and when did fashion enter your world?
I was 16 when I started watching Fashion TV and it was my first introduction to fashion; it all began from there. I did not have a mentor to tell me about the fashion world and how it works, so Google became my only guide.

What is your earliest memory of the world of fashion?
My earliest memory would be when I auditioned for a competition named the Elite Model Look in India. That experience was my very first real encounter with the fashion world.

Coming from a non-fashion background, what were some of the challenges you faced in the industry and how did you overcome them?
I feel coming from a different background made me work harder than the ones who got it easily. I gave up a lot to follow my dreams and today when I look back. it seems all worth it. I feel in India the fashion industry is really disorganized and needs to understand that there is no business without models. It is time that the work conditions and respect for models rise up. The industry in India does not seem to appreciate and respect its own talent and I want it to be otherwise.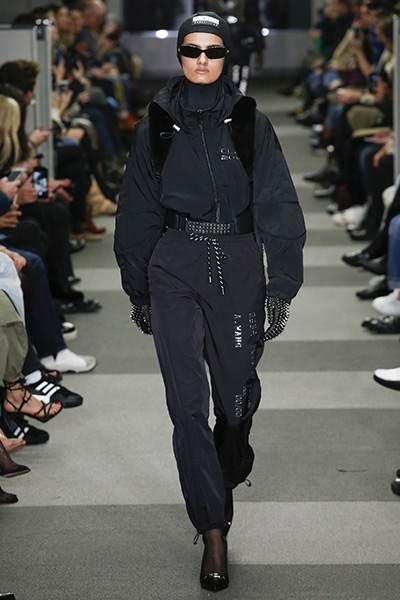 NYFW
Alexander Wang, Fall 2018
'There is no business without models and it is time that the work conditions and respect for models rise up.'
Was Platform (2017) your first cover? How have things changed since then?
Yes, platform was my first cover and I loved it! Things have change drastically since then and for the best.

How did the Balenciaga contract come about and what has the experience been like?
It was really sudden. I was quite nervous when I went to see Lotta and Demna. But when I got the show, I found myself in tears because a dream I had never expected to, came true. I was jumping with joy. Balenciaga has been amazing to me; I get to work with the best in the world of fashion and have learnt a lot. The team feels like family and I love them so much.
Balenciaga SS'18 campaign
You are now working extensively in the international modeling scene; what have been some of the key differences you have encountered?
People here are very professional and kind. They respect work ethics and everything is very organized. There is no chaos and it made me realize that how important it is to be professional when working with such big names. I am growing everyday.

What's in store for 2018?
2018 has been amazing so far. I don't worry about the future but be sure that things will only get better!

Dipti is represented by Mother Agency: Anima Creative Management


Text Garima Gupta