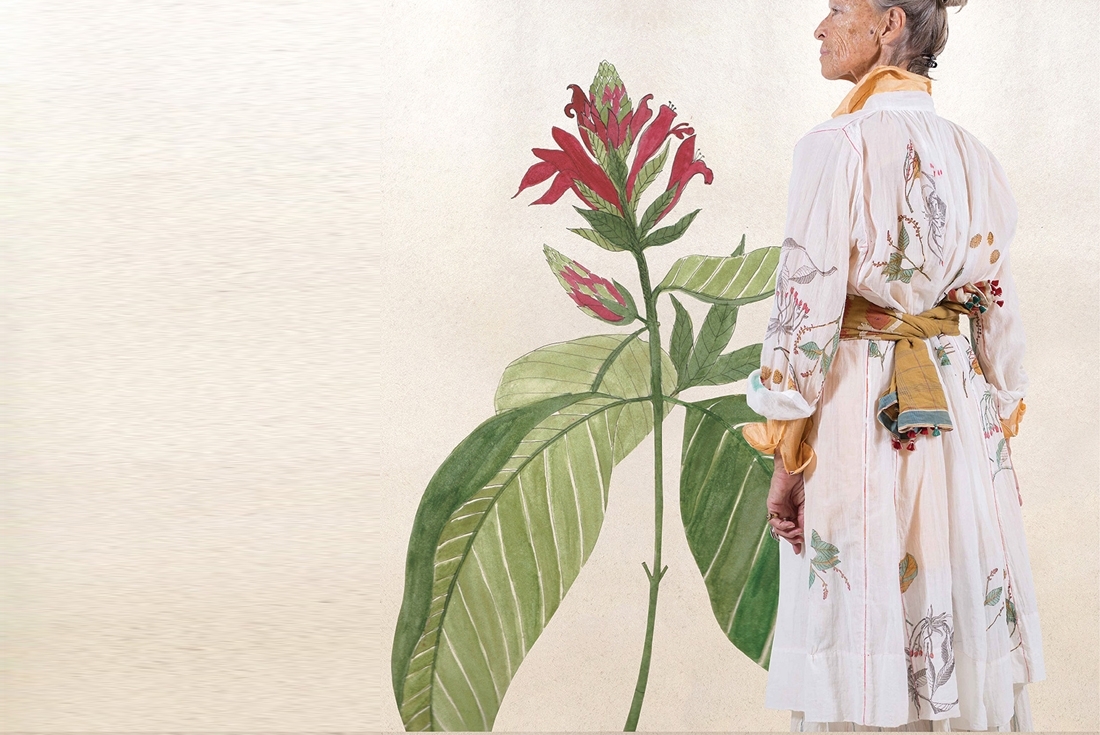 Chinar Farooqui's interest in the world of visual aesthetics began as a student of Fine Arts at MS University Baroda where she learnt to understand the concept of intangibility for the very first time. She played with it like a little child, till she'd mapped her own path and conquered it from one corner to the other.

In 2001, when she joined the Textile Design department at National Institute of Design, a little boulder stood in her way. She couldn't fathom the inherent constraints of technique and commerce. A few semesters later, she'd triumphed over that as well and realised the potential and accessibility the world of design had to offer.

Chinar's brainchild, Injiri, was conceived in 2009. Influenced by her childhood years spent growing up in rural Rajasthan, her first line called Chaukadi was a perfect reflection of her evolving design sensibility that tried to find unity by bringing together two contrasting worlds. The word Injiri is a colloquial pronunciation of the word 'India'. Historically, it is used to describe 'real madras checkered textiles' that were exported from South India to West Africa. 'The brand name reflects the whole idea of Indian textiles traveling the world and being celebrated for their beauty and intricacy', says Chinar.
The design label, that has diversified and evolved over time, is essentially a fusion of textile patterns with hand-woven fabric; it merges traditional attire with the modern sense of dressing and actively supports local artisans who are struggling to compete in this increasingly mechanised economy. Although Chinar herself works out of a little studio in Jaipur, Rajasthan, she travels across country for her weavers. "I would never be able to uproot weavers and have in-house production of textiles that actually have geographical significance. It is the biggest challenge as well our biggest strength."

Moreover, it is Chinar's desire to create something that exudes nostalgia as well as her understanding of the industry that is pushing her to reintroduce the beauty and potential of slow fashion.

'I have been inspired by various aspects of clothing which were intrinsic to the social and environmental structure of the society.' Her latest collection called Chaurbagh explores just that. It uses hand block printing on Kala cotton fabrics and is reminiscent of dried flowers collected and kept in between pages of old books.

Take a look at Chinar Farooqui's work here.
Text Pankhur Shukla