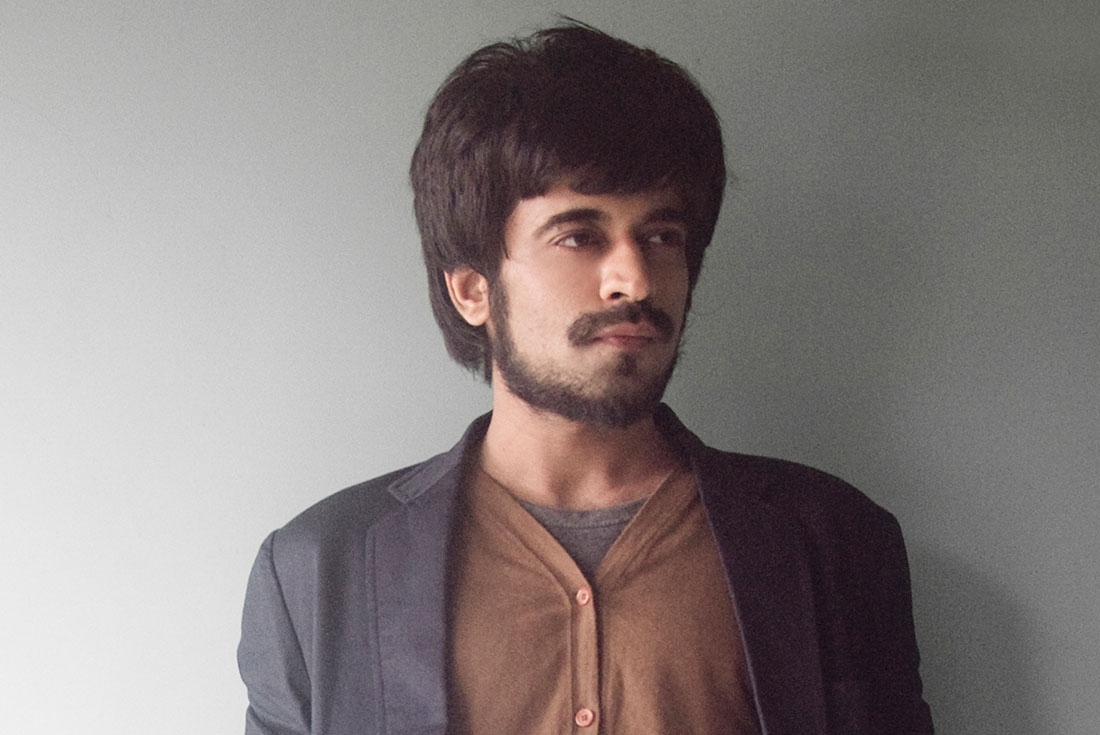 When did your love for the camera begin and when did it culminate into a permanent romance?
I remember using a Kodak point-and-shoot when I was maybe seven-eight but I remember nothing special of the photos. Later in my 2nd year at NIFT, we had a short photography module that introduced me to photography. I remember it wasn't great or anything but that got me taking photos. I also didn't have a camera then and used my friend Lakshmi's 35mm Nikon for almost two years. It was very exciting, we learned developing, working with lights, and I took photos of everything.
I worked on and off as a photographer doing odd jobs. I didn't really have a particular style of photography until I started travelling. I was living in Mcleodganj for a few months doing a lot of street photography on the weekends, which was the beginning of my blog in 2010 and soon I started to get work through it, which thankfully meant I didn't have to do anything else.

What about the streets inspires you?
I don't know if there is one such thing. It's everything. Colours, patterns, shapes, faces, and the unpredictability of what you will find.
You have travelled extensively; how has that shaped you as a photographer and blogger?
It's usually difficult for me to comment on my own work plus I am still in that process. Generally speaking, travelling makes one more open to many aspects of life. Being in new situations and interacting with strangers, I have definitely been able to let go of my old reserved self to some extent, which has probably allowed for more heterogeneity and a wider inclusivity in my photo documentation. While my style of photography may not be completely new, I am aware that I am taking photos that have not been taken before from such a perspective and in places that have been previously overlooked.

Your photographs and experiences have a huge following on social media, making you one of the most interesting bloggers out there— what is it that you wish to communicate through your experiences?
Thank you. Though I don't think I have a huge following. [I feel online numbers don't matter and one has to look at this with a sense of discernment since most of social media is filled with a lot of tripe.] I do use Instagram/Facebook to put my work out and I hope my photos allow one to look at India with new eyes. One that is not dragged down by issues of the class system or various other things people associate with Indian society. On my blog and Instagram page, there are a lot of colours and patterns and people from all over the country. There is a mix of past and present, culture, modernity and self-expression. My personal Instagram is just me as a photographer journaling my thoughts with a deep appreciation for flowers and sunsets and stars and skies and people. I want to bring the kind of awareness I develop as a person to come through in my photos. I'm not sure how much of that is evident on my blog but yeah, that has to be my goal.

Fashion has become very accessible through social media, making each collection or garment quite short-lived as even before it leaves the runway it's already been advertised extensively making it a bit outdated by the time it hits the stores—is that good or bad?
I don't think there is any good or bad. The vanity of products wears off fast because you see them so many times, so for a photographer or a stylist it may not be so exciting to use those clothes for their creative purposes but that can also be taken up as a challenge if the clothes fit their creative vision. Most designers push their products via celebrities and 'influencers' and they sell/take orders through Instagram. It's easy advertising. Most Indian designers have no concept of seasons when it comes to retail, which I think is a very American/ European concept. I think what eventually works is good design and workmanship, which probably transcends the idea of something being outdated.
Art meets Fashion meets Poetry meets Film and so on… the boundaries between creative genres are blurring— where do you see the arts heading?
The genres were always blurring. Dali made films with Bunuel. Picasso wrote plays. Tagore painted and wrote poetry. Creative fields are bound to mix and derive inspiration from each other and I don't know if there should be a final culmination point.

What does the word Fashion mean to you and what does it signify?
Form of expression, extension of oneself, beautifying things…

You can see more of his works here

Text Shruti Kapur Malhotra