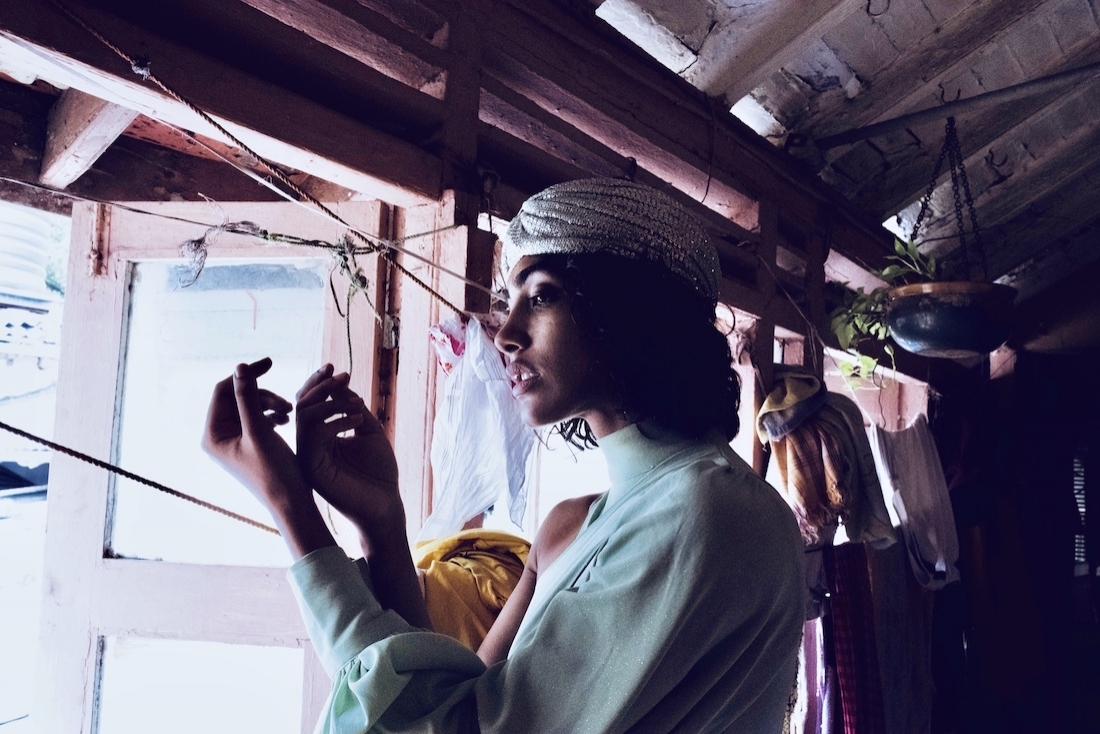 Photography: Roshini Kumar
The Age Of Instagram
Roshini Kumar
In today's age of digital excess, everyone has an Instagram aesthetic, but most don't have any substance to support that aesthetic. Such is not the case with Roshini Kumar. Her Instagram is an explosive burst of colours and her feed is symmetrical, but not without meaning. Fashion photographer, art activist and influencer, Roshini is a little bit of everything. Her work is a potpourri of all genres, but that also seems to be the new requirement of our times. She's someone who is using her voice to battle beauty stereotypes, mental health and more. We got in touch with her and to know more about her decision to not retouch photos, the pressures of Instagram and more.
Tell me a little about yourself.
I'm from Bangalore. I was always into art, since a young girl and always felt restricted with lack of creativity. I'm a college dropout, but I have studied photography at School of Photography, Pune! My aspirations, since I was a young girl, was either to teach or be an artist.
How were you led to photography, and fashion photography in specific?
When I was around 15, I returned home from the hospital after surviving a terminal illness. I found new perspectives to explore. I took my camera phone and began clicking pictures everyday and after looking at them I realised, I not only enjoyed this but had a good eye for composition and framing. I instantly knew THIS was my thing. Fashion photography came to me within a few months of this discovery as I realised, as much as I love nature and landscapes, I also love creativity and experimenting and shooting with people. I loved planning themes, creative direction, styling. It was just something that was very easy and fun for me. Hence, I knew this was my specialisation!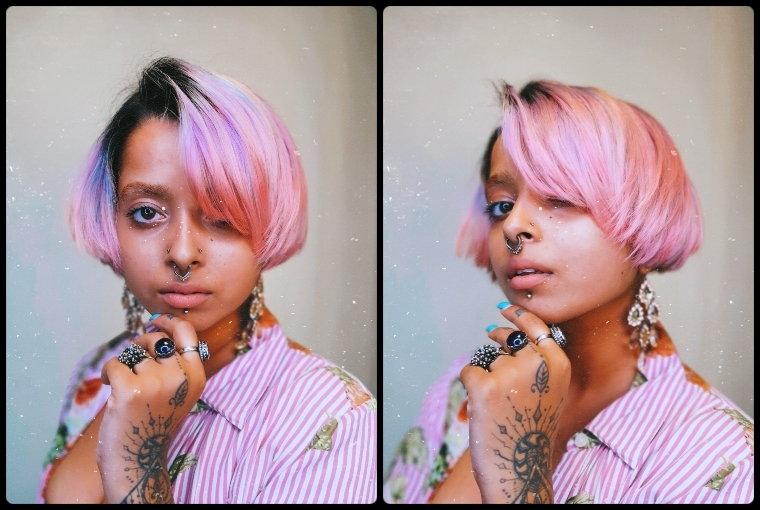 I also read online you don't retouch your photos, was that decision motivated by personal reasons? Also what motivated your series Bare?
Yes I don't. I strongly stand by many causes, one being body positivity. I also believe if you're doing something you go all in or nothing. Preaching body positivity but retouching my pictures doesn't make sense to me. I do not want my work to promote unrealistic beauty standards, self hatred or insecurities. Infact, only the opposite!

Bare was born from this same ideology. Besides my work being body positive, I do many series specifically focusing on body positivity. So I wanted one where I get to show how beautifully unique the human body is, with its different shapes, sizes, coloures, textures, people. Just everything without any sort of bias or beauty standards whatsoever, while highlighting all those so called 'flaws' we're meant to fuss over. Simply make people accept and love their bodies.
Of all the photos featuring female subjects, I also sense this hint of vulnerability. What is it that interests your gaze the most about female subjects?
Yes absolutely. It's a mix of my vulnerability, the subjects and a general vulnerability. I absolutely love shooting women and the LGBTQIA family, and see them be themselves in front of the camera without being afraid or shy. We're always told to hold back so much, most of us are so afraid to do things, even be vulnerable. Just let loose and be free. I love showing them in their comfort zones and even getting to know their experiences and life. I think in our society, the patriarchy hits hardest on women and the LGBTQIA community, and we're surrounded by so much discrimination and shame, that I love breaking all of that and more with my pictures and subjects!
L: still from Bare; R: fashion shoot
Art meets fashion meets design. You're a multi-disciplinarian yourself. Tell me about the social media aspect of it and what does your instagram curation process look like? What do you want your followers to take away from it?
Well my Instagram needs to fit an aesthetic, my aesthetic. I want it to be as me as possible. Colourful, quirky and bold! Since I do many things and it can be confusing for some, I want this aesthetic to stand out with every post, so my followers understand that this is ME as a whole. In general, I'm very particular with my work when I put it out, so now Instagram has become something I'm very particular about. I enjoy the grids I do and thinking of what colour scheme should be used next, it's one big art project for me and for my followers to take away!
When you put yourself out there on social media for consumption, how easy/difficult is it to deal with it? Being constantly in focus?
I've learnt in the last two years that there is an absolute need to build a healthy boundary regarding social media and its usage. Mainly about the content you follow and the time you spend. However, I've also seen how being open, vulnerable and just me on it, gives me a release I enjoy and ends up resonating or helping a few reading as well, and that makes me super happy. So I enjoy being completely open on it but that being said, I also need my break and down time. It becomes too much sometimes in general, constantly being glued to apps. So a healthy balance is what I try maintaining.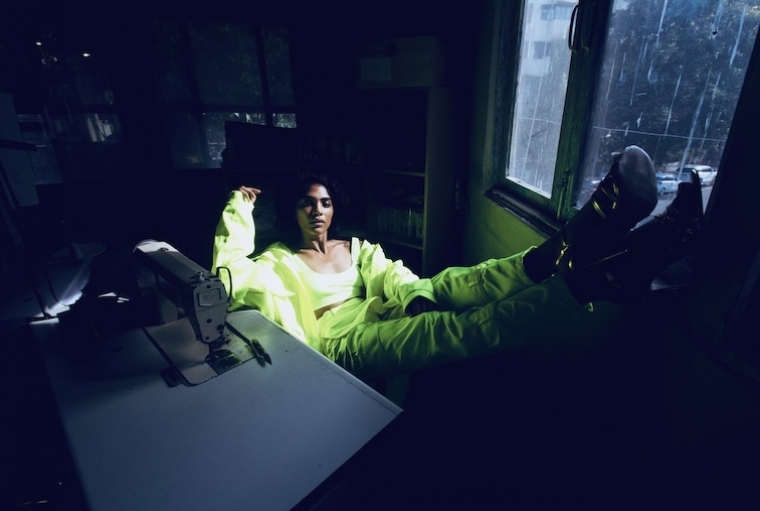 What do you think defines your craft and you as an individual?
I think my aesthetic is what defines my craft. I keep it very me and I love having pieces of me in everything I do. As an individual, it's a similar answer. I think me being unapologetically myself, my aesthetic and my colours definitely define who I am.
Text
Unnati Saini