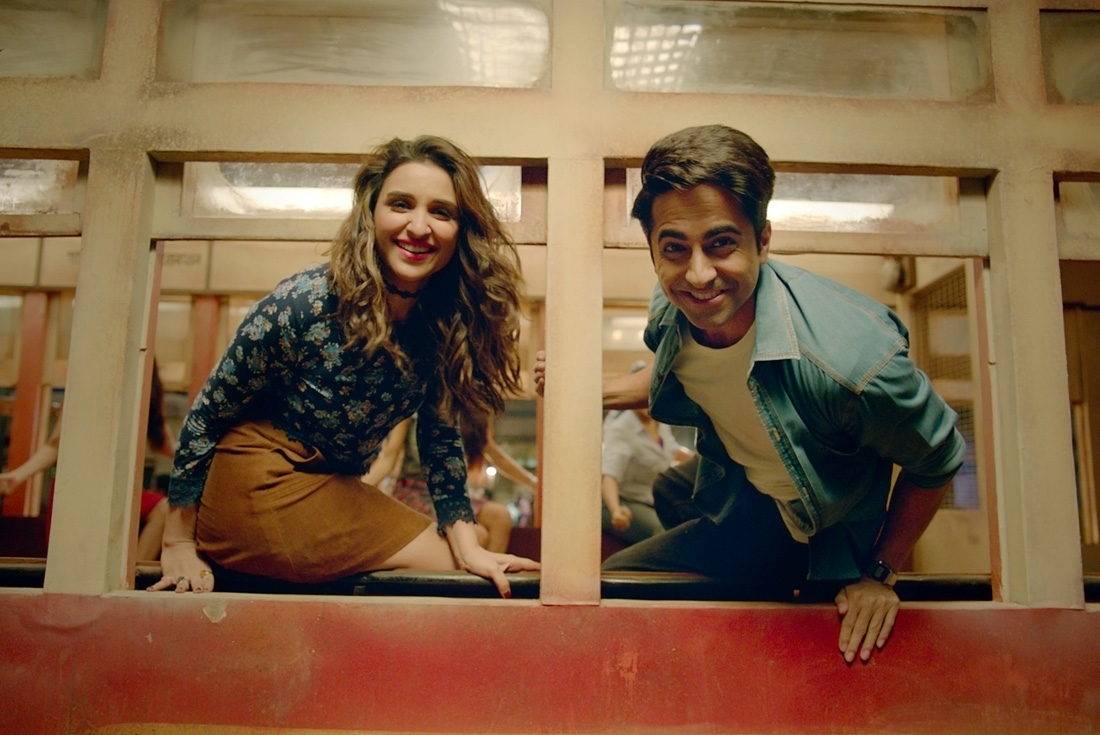 Akshay Roy
Meri Pyaari Bindu
A budding filmmaker of today, Akshay fell in love with the form of storytelling back in college. A Mumbai boy who was taken to Nigeria, then put in a boarding school in Ajmer, later moved to Delhi in search of himself. Here he studied at St.Stephens College where Shakespear-en knowledge first introduced him to storytelling. Following that at Jamia Millia Islamia, Akshay was hooked. He rolled out a couple of short films when he was in Mumbai and dabbled in the world of advertising as well. Last week saw the release of his first film, Meri Pyaari Bindu. Garnering great reviews at the box office, Akshay analysed his biggest takeaway from creating his first film.

From Literature to Filmmaking
I did a lot of theatre in school. I was in St. Stephens College... and they had a very strong theatre society which was called Shake Soc. I used to write, direct and act in plays there. Later I went to film school in Jamia. So, in college I did a lot of performance art so filmmaking was a natural progression.

Making shorts
I directed some short films after I passed out from Jamia. When I was assisting in Bombay. I assisted, Deepa Mehta, Mira Nair and Farhan Akhtar. So during that time, I did a lot of assisting work. And once I stopped assisting, I wanted to write my own stuff. That's when I got down to writing some short films and eventually got them out.
Meri Pyaari Bindu
I was running around, looking for stuff and that's when Maneesh, the producer, acquired the film. We have known each other off and on over the years. So he thought I will be the right person to direct it. The script is written by Suprotim Sengupta. When I first read the script I fell in love with it. From there on, it was fairly organic.

Challenges
Well, I had done a lot of shorts, ads and other stuff but for me, time has always been a pressure on a film set because you have lots to do and so little time. Time is the biggest enemy. Other than that, day to day there were minor challenges but nothing really extraordinary in that sense. Just the pressure I put on myself to do well.

Liberty that comes with good acting
It was wonderful working with both the actors. I got really lucky! Ayushman has a lot of innocence in his eyes, very expressive, likeable...Pari (Pareeniti Chopra) is really spontaneous and sees the overview of the film even while she's shooting. She'll discuss the scene with you, even beyond her character. And they're wonderful actors, there is a lot of magic and chemistry between them which comes from lot of improvisation. But when you have two good actors, it always helps and then you can do stuff between the lines. They both are really good.
Creative Process
I'm fairly thorough, so I do a lot of script reading...I make a lot of notes. I prepare really hard and when I go to set, interestingly I don't necessarily follow it. I'm more about working with the actors, so I will improvise with them and try and make the scene come to life on the set. But if the things are not going as per planned, I always have a plan B which I work very hard on at home to fall back on. So that's my process. But I give the actors enough space to explore the character and improvise.

What's next?
Nothing, really. I'm taking a long holiday now. It's been a long two years so I just want to relax for now. I'm going to take my time, let it all soak in, absorb what happened to the film and then maybe think what I want to do next. I haven't thought of anything currently. I will make a film for sure but rigth now I have no idea what it is.


Text Hansika Lohani Mehtani