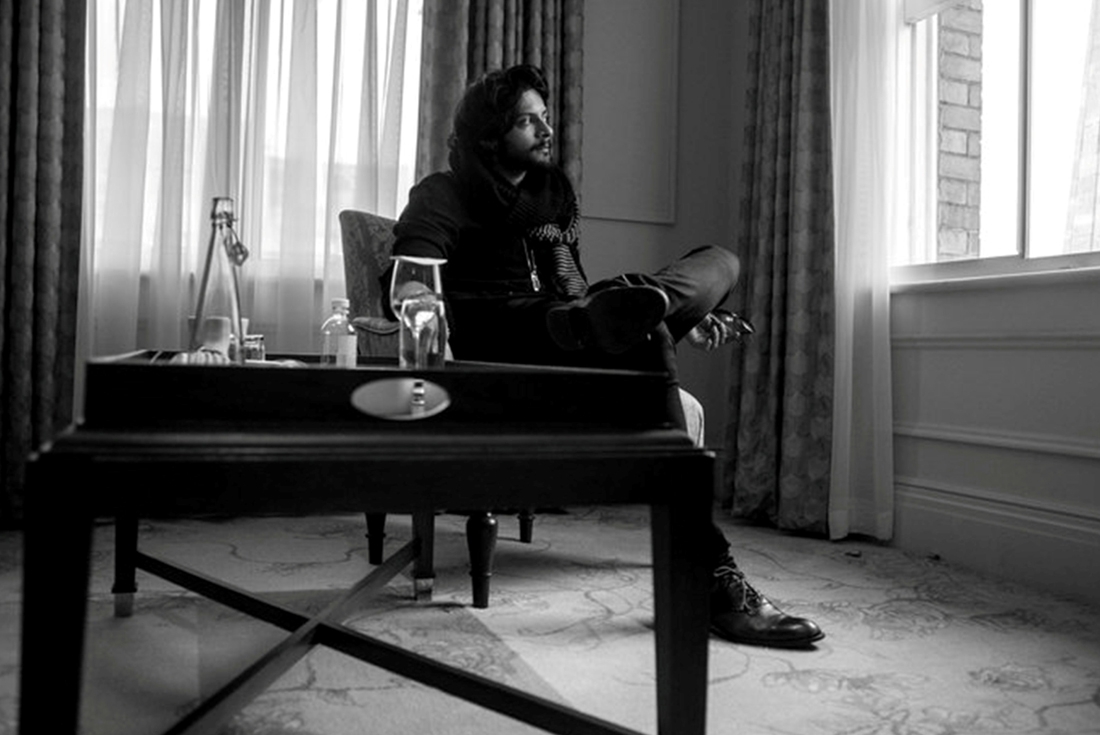 Ali Fazal
Victoria & Abdul
For his first Hollywood venture Ali Fazal finds himself in the shoes of a man whose life has been buried in the forgotten pages of history. Abdul Karim was a 24-year-old man of humble origins who had been sent to Queen Victoria as a 'Golden Jubilee Gift'. But the curious friendship that flowered between the servant and the Queen was something that took the royal family by surprise. Abdul went on to become the Queen's closest confidante, introducing her to Indian curries, rich, delicious mangoes, and even taught her Urdu. He became the lens through which she tried to understand the country she was ruling, but it was their ability to look beyond their roots and appreciate each other for just who they were that held their relationship together. After the Queen's death, the letters they wrote to each other were destroyed, and Abdul's existence was erased from her journals by her daughter Beatrice. History painted Abdul as a 'rogue' who chanced upon an opportunity to climb up the social ladder, and took it.

This September, history's most unlikely friendship comes alive on screen, helmed by Judi Dench and Ali Fazal. As I connect with Ali, he tells me what went into portraying a man whose life was swept under the rug.

How did acting happen? Was there one defining moment when you realized this was what you wanted to do?
It was a series of moments. Much like a screenplay really. For a science student, acting is like a great comic punch in the scheme of things. But mine lasted and developed its own little brain. One day, when I was studying at The Doon School, I broke my arm during an inter school basket ball tournament. It was always sports and studies for me until that day. And in a boarding school you're compelled to do other things. So I did. I tried to impress a girl from Canada for our annual production. Turned out, I got the part in my attempt to woo her. So that's where this journey began and I slowly began falling for the smell of the stage and copper trophies. But bigger things only happened around college. I got casted in 3 Idiots when I was in my second year.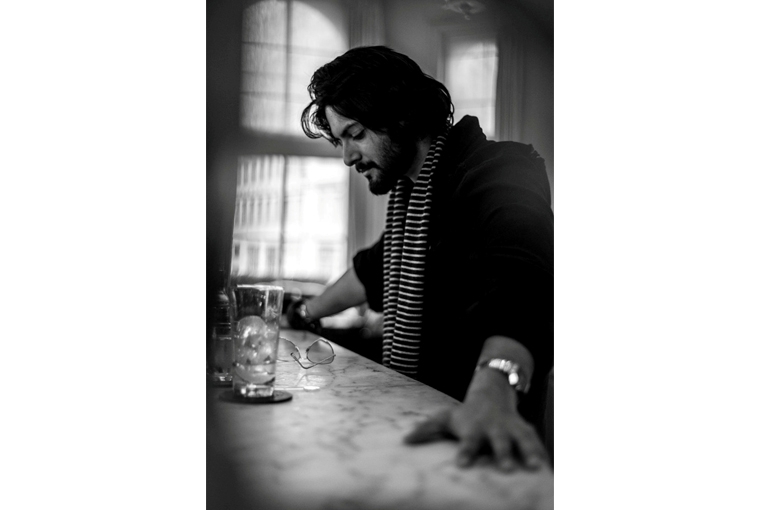 What led you to Victoria & Abdul?
A series of look tests and readings and chance and luck and a little acting.

What did the film and the character demand from you as an actor?
There wasn't much on Abdul in the history books. Theirs was a very unpredictable relationship. As you watch the film you might wonder what it was like between the two of them - were they lovers, were they friends or was their relationship almost like that of a mother and son? It was the ambiguity that attracted me and I thought that in itself was very challenging. As an actor you always have to take a stand on these things but then something interesting happened, I decided to take a spiritual stand on this and that somehow really helped. And like you said it's one of the most the unlikeliest friendships, and one that has been hushed up and has not been spoken about. As a result of that I ended up reading a lot of books on history which gave me a good insight into that time period. That was my starting point.

Did the idea of a lost figure in history pique your interest in this role?
I thought the fact that no one really knew about Abdul Karim was very challenging. Not often do you get asked to introduce an audience to a character whose own history is uncharted. So yes it did peak my interest. I also thought he was a great role model for youngsters today. He reminds us never to back down in the face of oppression or racism or any other kind of prejudice. The obstacles Abdul faced back then are not lost in today's world.

What do you think lay at the crux of the friendship between the Queen and Abdul? In the face of all the controversies, what held it together?
I think what really lay at the crux of their friendship was the fact that they were two people from different places, just ahead of their times, ready to embrace each other as humans, moving away from all prejudices. Their relationship was intellectually stimulating and that is something that nobody really understood. They were emotionally intimate, never afraid to speak their mind and I think that's what held it together.

How did you train for the role? Do you add your own nuances to the characters you play?
Yes, I did add my nuances to the character. I feel an actor is lying if he is not putting a part of himself in the character he plays. So yes, there is a huge part of me in Abdul. I did read a lot, I think I have never read so much in my entire life put together and it really helped me. The set and the costumes really transported me to that time and place. For an actor, getting to the heart of a character is aided by the collaboration of all the people on set.

You're sharing screen space with the legendary Judi Dench. Was the idea of working with a veteran like her overwhelming?
The entire journey was wonderful and more than anything else, I gained a friend. The idea of working with a veteran like her was overwhelming, but it wasn't intimidating at all. Judi compliments you every step of the way, she is a very generous actor and she is as seasoned as seasoned can be. She is almost royalty in the world of theatre and cinema and that's what it was, I got a royal treatment. In her company I couldn't have gone wrong. I don't know how bad or good my performance is but she definitely made it better than what I had expected it to be.

Is there any interesting anecdote form the days on set that you'd like to share?
I remember this one morning, it was gloomy and raining, and I think everybody was in the makeup van and I just blasted my speakers to Mehendi Laga Ke Rakhna and the whole set woke up because it was like 4.30 am in the morning. I entered the makeup truck just dancing and I made everybody dance. Also, there was this one time where Judi taught me how to do an Indian dance (laughs), which was very cute. It was her version of what she has learnt in India. I shall share it in good time.

From Fukrey to Hollywood is a long leap. Have you grown with each character you played?
Yes I have grown with every character that I have played. I think one of the most important lessons of my life was came from Mahesh Bhatt when he told me not to hide behind false masks, false faces and images that you feel fit the world view. You are who you are and you are beautiful and you must believe that. I swear that he might not even remember saying that. The idea is to break yourself to a point where you find yourself and I don't know if I have but this film definitely changed me in many ways. I am very thankful to God for giving me such chances.

What's next for you? Where you go from here?
I am working on something with Amazon right now, but it's too young to share details. We are also preparing for the release of Fukrey Returns end of the year so am excited about that. I don't want to rush into commitments. It is a good time. Just trying to enjoy it and take it in.

Victoria & Abdul hits the theatres on the 15th of September.


Text Ritupriya Basu