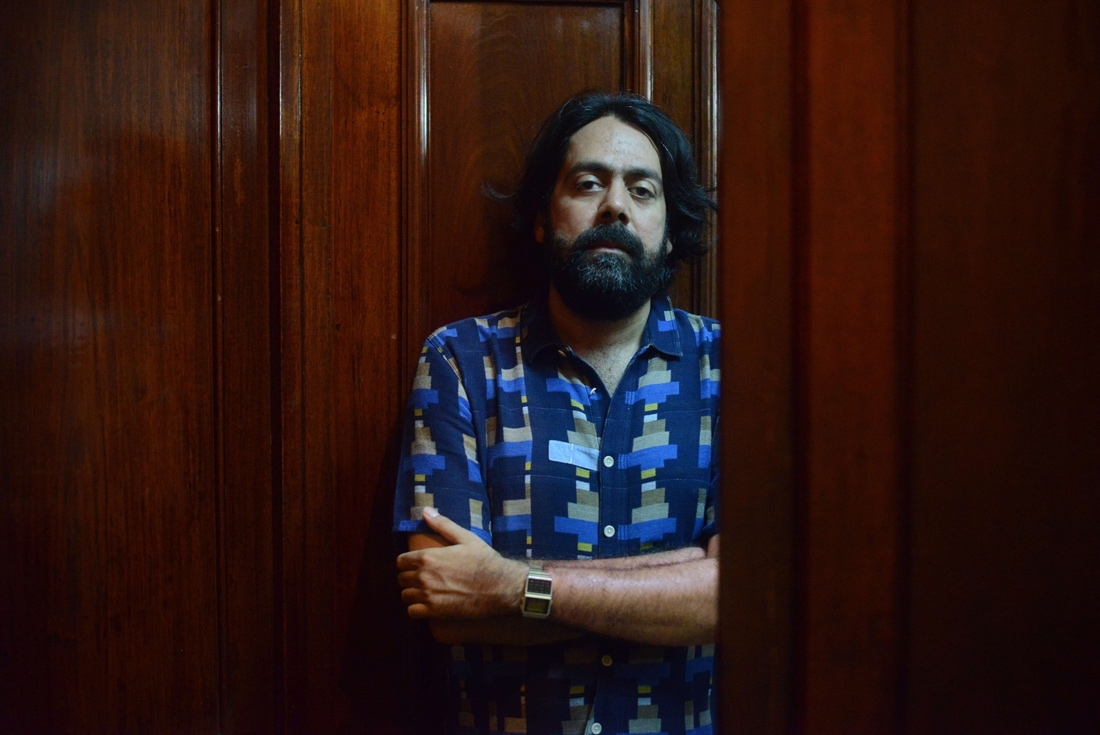 The Man Without a Plan

Ashim Ahluwalia knows a thing or two about taking you on an adventure through his visual offerings. Be it the world of John & Jane in call centres or the world of B and C grade actors in Miss Lovely, over the course of only two films, Ashim has defined his own propulsive visual vocabulary. In both films he adds his quirkiness, his edge and his very distinct voice, making him one of the most interesting filmmakers that the film industry has seen in recent times. He is unencumbered and far removed from the conundrums of the film fraternity, and is pretty much isolated living in a world of his own, making art, creating visuals, thinking ideas and bringing it all to life—his way with no short cuts, no compromises. I think it's safe to say Ashim Ahluwalia does not comply with any norms, works outside the system and is his own master.

This month, we will see his latest directorial venture, Daddy, a film based on the life of gangster Arun Gawli, a very intriguing character sucked into a world unplanned. Needless to say, with the sheer look of the film it sure will be super thrilling and once again transport us to a world known yet unknown.

When did your romance with the visual arts begin?
I loved going to the movies as a kid. My mum would often dump me in a matinee show and then go do her grocery shopping, picking me up after the film was over. I must have been around seven. This was before India was really connected to the world, so most of the American films we got in Bombay were B-grade and dated by the time they got here. So I ended up watching lots of obscure sci-fi movies such as Battle Beyond The Stars and Glitterball and weird Disney films like The Black Hole and Escape from Witch Mountain. These were failed movies that they shipped off to Third World markets because they bombed in the West. So along with a healthy dose of Mithun, Kumar Gaurav, some early Bachchan and random Russian animation dubbed into Hindi, this was my early cinematic education. These films made a huge impression on me. I can still remember Zeenat Aman's eye makeup and the chessboard floor in Shalimar, for example, even though I haven't seen it since I was six years old. I would imagine my own kind of films in my head. I eventually went to film school in New York, where I really began understanding how the medium worked. But, honestly, I never believed I'd be able to do this for a living.

Each film you have made has taken audiences on a new adventure. What draws you towards your stories, and tell us a little about your artistic vision.
I don't really have a vision. I just make whatever interests me at a particular moment. At one point, I was obsessed with the idea of Indians wanting to be Americans to the point of actually psychologically believing that they were—so I decided to make my first film, the documentary John & Jane, which was set in a call center and centered around six call agents that answered American 1-800 numbers. They couldn't tell between the real and the virtual anymore, and that was quite unbelievable. A lot of this film was influenced by the dystopian sci-fi movies I watched as a kid. At another point, I really wanted to explore the world of Indian sleaze, all the cheap sex-horror films that existed in the underbelly of the industry and that's when I decided to make Miss Lovely.
I never have a plan really; all I know is that I don't want to do the same thing twice. When you make a film, is your goal to look for personal answers, to make a great piece of art, or to entertain? I guess all of that, but I never think of it as a goal. I don't even know why I decide on what I want to make. Initially I found it strange that anyone but me would even be interested in my work. It's only now that I find that my interests also seem to be the interests of a lot of audiences in different part of the world.

Daddy is based on gangster-turned-politician Arun Gawli's life—what inspired you to make this film?
Daddy also happened by accident. There was a film already being developed on the life of Arun Gawli, with Arjun Rampal attached. I didn't have anything to do with that. I happened to meet Arjun while directing a TV commercial. He asked me if I would ever want to make a mainstream Hindi film, and I said no because that's not really my thing. But he had seen Miss Lovely and knew my sensibility. He then told me about the Gawli project and asked if I'd be interested in getting involved with a true story such as this, if I could make it with total freedom and without any studio interference. He had the rights to the story, permission from the family and didn't want to make a typical Bollywood gangster film. That seemed too good to be true, so I decided to pursue it.

Arun Gawli has been part of the folklore of this city ever since I was a child. It's a story that really appeals to me, with all the elements of crime, betrayal, guilt, fear. I loved the idea of making a film about a gangster who never really wanted to be one, someone who just fell in accidentally and then couldn't get out, no matter how he tried.
One has to be very careful, sensitive and true when making a biopic. What were some of the details you stressed upon?
I don't really like biopics because they rarely do justice to the complexity of the individual being depicted. Most tend to suggest that they are the 'official' portrait of that particular individual— that's bullshit, you can never really know somebody, even somebody close to you, like a family member, so this assumed objectivity is ridiculous. It's just one version, and yet it always seems to be presented as 'the authentic version.' I really wanted to avoid this.

In Daddy, Gawli's life is depicted through characters who knew him, but you never get an objective point of view. Just different, contrasting subjective versions on what he was like—more like gossip or hearsay—sometimes he's ruthlessly violent, sometimes he's gentle, sometimes frightening sometimes frightened all depending on whom you ask. At the end, you need to make up your own mind of what you think of him.

Arjun Rampal is Gawli—how did you decide on casting him? What kind of preps went into doing complete justice to his character?
I think Arjun was already into Gawli by the time I met him. He was quietly writing down the real stories that he heard into a sort of first draft screenplay before I was even attached to direct. That's what I found surprising about him, how involved he was willing to get. I pushed him really far, and I don't think most actors would have been able to deal with it. He studied Marathi, broke down Gawli's behaviour and gestures by watching his interviews, he gave it everything. He had to shoot in extreme conditions, in the filthiest, scariest locations, with prosthetics on his face for 12 hours a day. I mean I'm talking about rats jumping out of every corner, real gangsters threatening us, filming in crumbling whorehouses on the verge of collapse, in the pouring rain...but this is the kind of atmosphere you can't recreate in a studio. I don't work with a fixed script, and we improvised everything on location. I can be very difficult, especially when it comes to getting us to take the film beyond the bounds of what a normal film should do. And he was really willing to go there.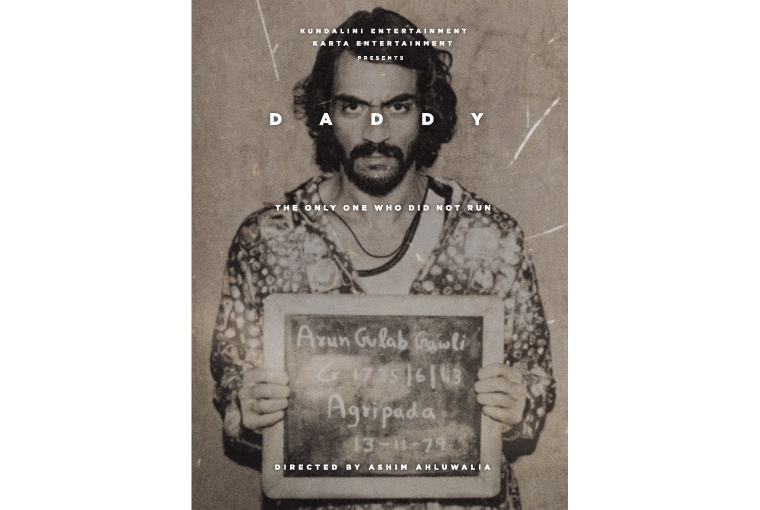 What kind of research did you do to bring Arun's character to the screen?
We spent time with Gawli when he was out on parole, hung out with the family and various gang members, both past and present. Their stories are jaw dropping. And yet there is so little actual documentation. Very few pictures of each of the key characters of this story exist. We managed to get certain information from old police files. The image and styling for Gawli's youth came from a black and white police mug shot of him in the Agripada lockup in 1979. That also became the reference for the poster image for the film. Clothes and art direction ideas came from the Gawli family albums. Some other material came from textile mill archives of the Parel and Dagdi Chawl areas from the 1960s and 1970s. It was a big jigsaw puzzle.

Can you share interesting anecdotes while filming or doing your research —maybe your interaction with Arun Gawli.
Each day on this film has been an adventure. I mean I just got a call from a woman who claimed to be from the Satara district of Maharashtra saying she was an escort and her boyfriend was a cop—they wanted to start a Matka [gambling] den and needed my help in getting Gawli's blessings. I told her 'Hey, I'm only the director of a film, I really can't help with this.' Then she said something hilarious like, 'If you see the amount of cash I'll dump in your lap, you'll forget all about being a movie director, understand?' This is just a normal day on this film.


Text Shruti Kapur Malhotra