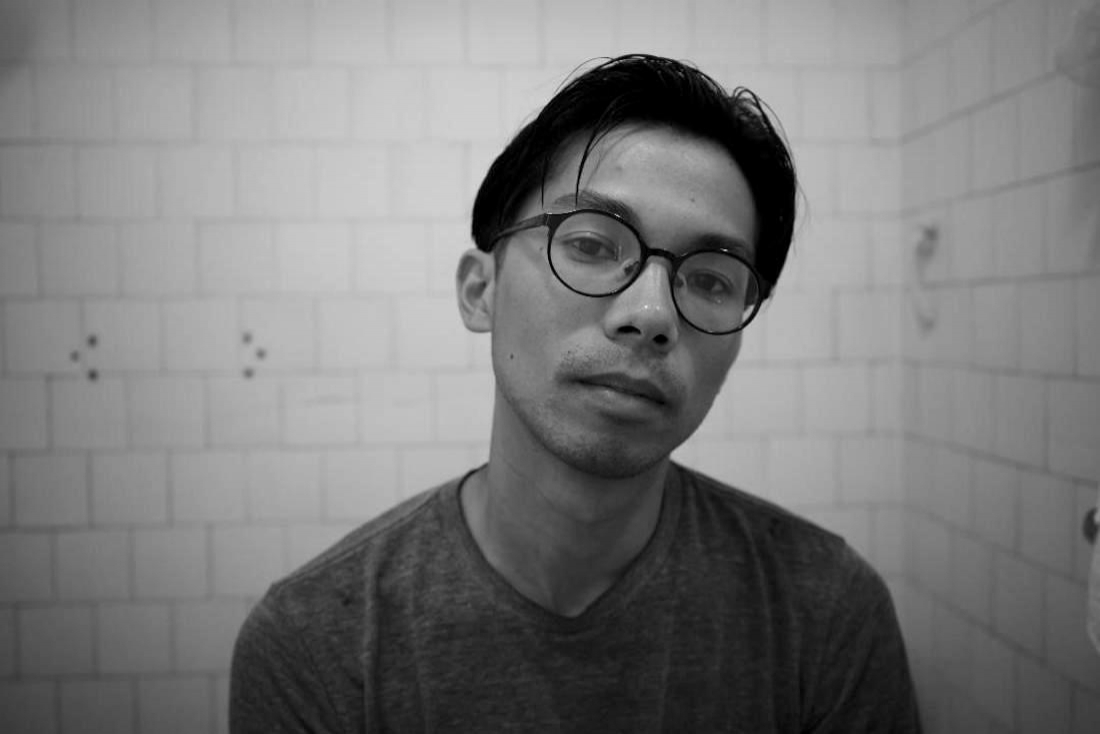 Experimental Cinema At Its Best
Miko Revereza, No Data Plan
"Mama has two phone numbers. We do not talk about immigration on her Obama phone. For that we use the other number with no data plan."

Experimental cinema today is an art form that really exceeds all boundaries of human ambition and imagination. When I came across Miko Revereza's work, I was researching about diasporic identity and its relationship with the art it produces and Revereza's work is quintessential to both this relationship and the brilliance of experimental cinema. No Data Plan is Revereza's first feature-length documentary that documents his journey from Los Angeles to New York via a three day train journey. The documentary has been widely appreciated post its screenings at True/False, Missouri and IFFR.

As an undocumented Filipino citizen living in America, at such a time of immigration crisis, Revereza's work is important in eliciting the political turmoil that affects millions of people in America, the real fear that they live under and the necessity for them to be alleviated from such distress. His cinema is consequential and dynamic, straightforward yet complex, and not dependent on any (data) plan.

We connected with the filmmaker to speak to him about his practice and No Data Plan.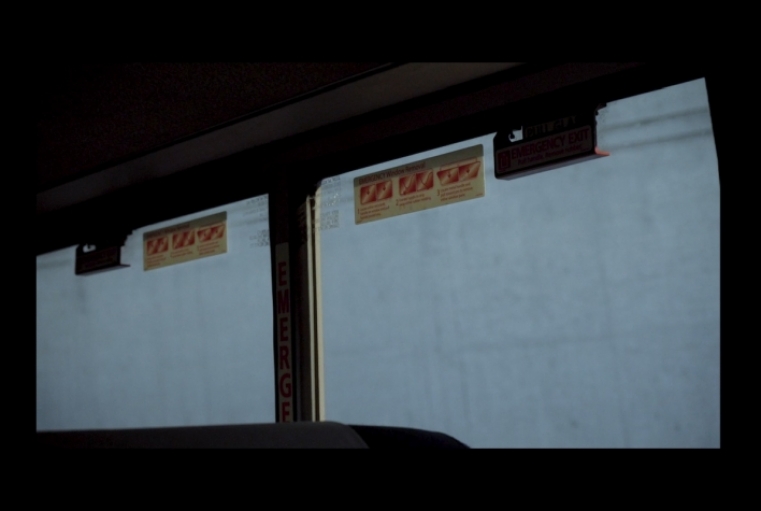 Tell us a little bit about yourself and why you ventured into the world of filmmaking.
Realizing how being undocumented would affect my future of going to college and finding a job while being a teenager affected my effort in High School. Instead of taking required electives, I took photography three times a day. Since my future looked bleak, I figured I'll just do what I truly want to do. That independent, DIY punk ethos made it accessible to make films and develop my practice with very simple means. My first film camera was a VHS camcorder I purchased for $20. I made it my thing to shoot on VHS in 2008. Since I started, I always approached filmmaking with the urgency of the moment which the film is being thought of. I don't want to wait for a producer or new gear or grant to come through although it would be nice if it did. What I find important is how the filmmakers implicate themselves in their moving images. How I found myself making films was because I was excluded from being a citizen. Filmmaking, as reflected in our correspondence right now, has an international community. To have my films screen in Rotterdam or Yamagata is a way of transgressing the bordered world we live in. I think the International Film Festival circuit is an effort towards a global citizenship and community.
If you had to define for us your cinematic sensibility or practice, how would you?
To be evasive, unlocatable and constantly moving. To enact the same statelessness of living in cinematic form.
What inspired the making of No Data Plan?
I had to take the train from Los Angeles to Rhinecliff NY for my MFA program at Bard college. My DACA (Deferred Action for Childhood Arrivals) status was expired and so was my driver's license so I didn't have the proper ID to fly. It was the 2nd year I'd take the train across the country so I kind of knew what to expect. I wasn't looking forward to the three day train ride. The previous year, my phone had a data plan but this year I cancelled it and got a basic Nokia burner phone. I still had my iPhone with no data plan. Shortly after boarding the train, I would also find out there was no WiFi on board, which contradicted what was advertised on the Amtrak website. That said, I was in for a long ride. With that mixture of boredom and anxiety I found shooting footage of the journey as a way to occupy my time. I also had alot of time to think and reflect on my family and our complicated situation here in the US.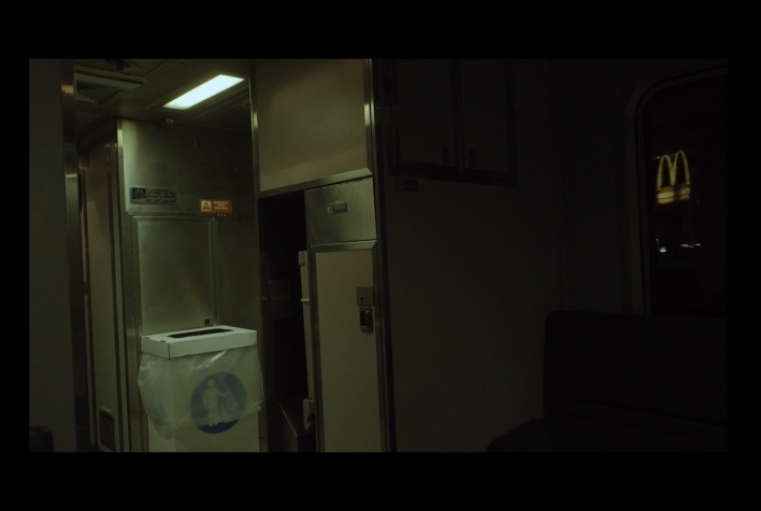 Could you please take us behind your process of creating No Data Plan?
In all my films, I like to shoot quickly. Before I even realize I'm making a film, it's in full on production. In this case, I shot No Data Plan, primarily in the three days on the train, except for a handful of shots of Los Angeles or Manila. I found myself constantly getting bored of my shooting style which would in turn would gradually evolve always in reaction to what I had been previously shooting. I edited this very quickly too… maybe four weeks to be honest. I gave myself a strict deadline since my computer back in LA wouldn't be able to handle this footage. Also, I don't believe in refining something. I wanted to preserve the momentum of travel and have the entire process contained within that moment.
As a Filipino-American, in such times of immigration crisis, how much of your diasporic identity affects your art?
Too much! I find it inescapable which in itself is a trap. But as an artist of a post-colonized diasporic identity, these mental burdens that are passed down are inextricable from the art itself. These are the things I think about. Naturally they always find their way into the work. In the case of No Data Plan the camera movement is inextricable from moving/migration and the precarity of being an undocumented immigrant in the US. Anxiety, nervousness and stasis factor into how a shot is composed.

In some ways, the film elicits a sense of claustrophobia. Was that intentional, as in is that how you feel living in America now or taking the train rides, or is it a subjective interpretation?
It's unintentional… it IS claustrophobic. I wasn't thinking in metaphors as I was shooting, that comes later in editing. But yes, being stuck relates to the stasis of being unable to leave the US or gain legal status here either.
A lot of dialectical binaries work in your cinematic narrative, for instance needing to hide yet divulging information about the same. How did you deal with such narratorial issues?
It is like a question of how to document being undocumented. There are risks and rewards involved with increased visibility. Rapper 21 Savage was recently detained by ICE and then Claudio Rojas who was in the film The Infiltrators. It is clear that ICE has an eye on press about undocumented immigrants making critical work. On the flip side, most institutions and funding entities in the US have guidelines that exclude most of this demographic. Without the resources to be visible, our stories remain mostly unheard. With my film, I shot this with zero budget… You can see everything that went into the film. It's straight-forward… me on the train for three days. With the disparity of resources and institutional support to make art, the zero budget film takes on new political meaning. I don't consider the film to be a social justice documentary at all but the means of production is inseparable from the political situation which I live in. I relate the complicated navigation between visibility/invisibility in a police state and institutional film world to that of a chameleon. To hide in plain sight by reproducing the lens based image of one's surroundings. To be evasive and accessible. Also I'm a gemini, and I guess that's pretty standard gemini behavior.
What did you intend the viewer to take away by watching your film?
I was hoping more people would fall asleep watching the film and have their own dreams. I find the train ride induces sleepiness. I fell asleep on the train, and would wake up in a new state or new landscape outside the window. If someone doses of for a few minutes, it would be kind of like that. But I think my indicator for what the audiences have taken away from the film are the new questions that make me see the film differently. The people who engage with the film after screenings, online and in interviews like this bring new meaning into the film.
Lastly, what's next for you?
I'm planning on leaving the US finally. With that move, I will likely be exiled for 10 years but I am ready and I don't see my future here anymore. I am currently working on a film that would take me back to the Philippines. I will probably move around a bunch, which I am certain will reflect in the next projects.


Text Nidhi Verma