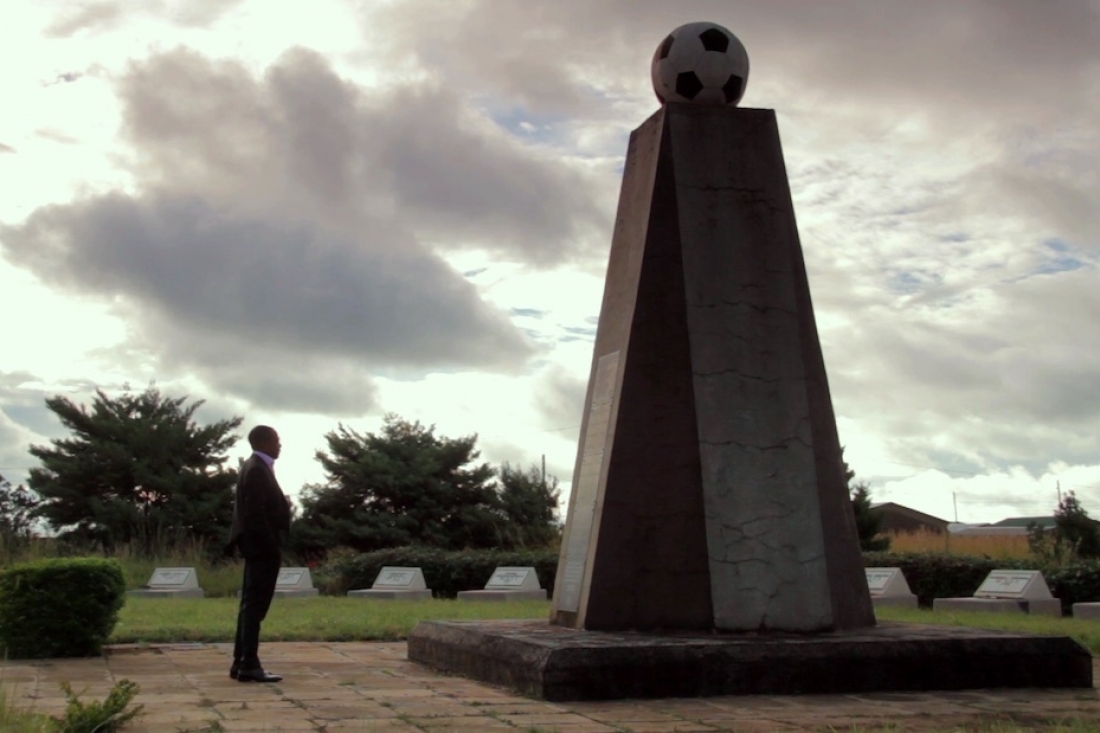 Football – A beautiful life
India's first multidisciplinary arts event, the Serendipity Arts Festival 2018 presents Football – A beautiful life, a 6-day film programme from 22 - 27 November 2018 at Children's Park, Goa.This is an official collateral event of the 49th International Film Festival of India (IFFI).

Curated by Jan Tilman Schwab, Football – A beautiful life will showcase a range of exceptional features films and documentaries from around the world in which human and social stories are told through football. Attendance at all sessions is free until full capacity is reached and after each film, there will be a short discussion about the film. Proving football truly is the world's game, the festival will feature films in more than 6 different languages, representing a diverse range of football stories from Spain, Lebanon, Brazil, Germany, Iceland and India.
The film programme will celebrate Football, a game deeply embedded in the history and culture of Goa, which resonates with Goans better than any other sport. The films demonstrate the unifying power of football that brings individuals together and creates a sense of community. The screenings cherish the beautiful game and enhance the love for this beautiful life. Spotlighting Goa's most loved sport through film, the project extends the Festival's interdisciplinary approach and inclusive community programming that is continually sensitive to the cultural nuances of its host city.

The Football Film screening programme is part of a series of multidisciplinary arts activations that will energise Goa in the lead up to Serendipity Arts Festival 2018. Initiatives like these are an integral part of the Foundation's mission of making the arts accessible and developing arts audiences both in numbers and in diversity. In its previous two editions, the Serendipity Arts Festival attracted more than 400,000 visitors creating significant public impact and contributing to the cultural regeneration of Panaji. This year's programming continues to honour the culture and the arts of the Festival's host city redefining heritage sites and architectural icons through creative and community-focused projects.

This year the Festival will take place across 10 venues in Goa and involve over 1300 artists, transforming Panaji into a vibrant cultural space with multiple exhibitions, performances and immersive arts experiences.
Serendipity Arts Festival is the only art event in India which unites the creative disciplines, committed to creating tangible change across the country's cultural spectrum by engaging the public and increasing awareness of how art can impact society. It also aims to foster the development of thriving artistic communities across India by making the arts inclusive, educational and accessible.
Highlights of this year's event include theatre performances designed for children, large-scale public installations in the visual arts and photography, a variety of outdoor and evening music performances, culinary workshops and tastings, as well as a range of specially commissioned projects across disciplines which will be exclusive to Serendipity Arts Festival 2018. Projects will unite artforms from different parts of the country, diluting regional divisions and encouraging cross-cultural exchange.