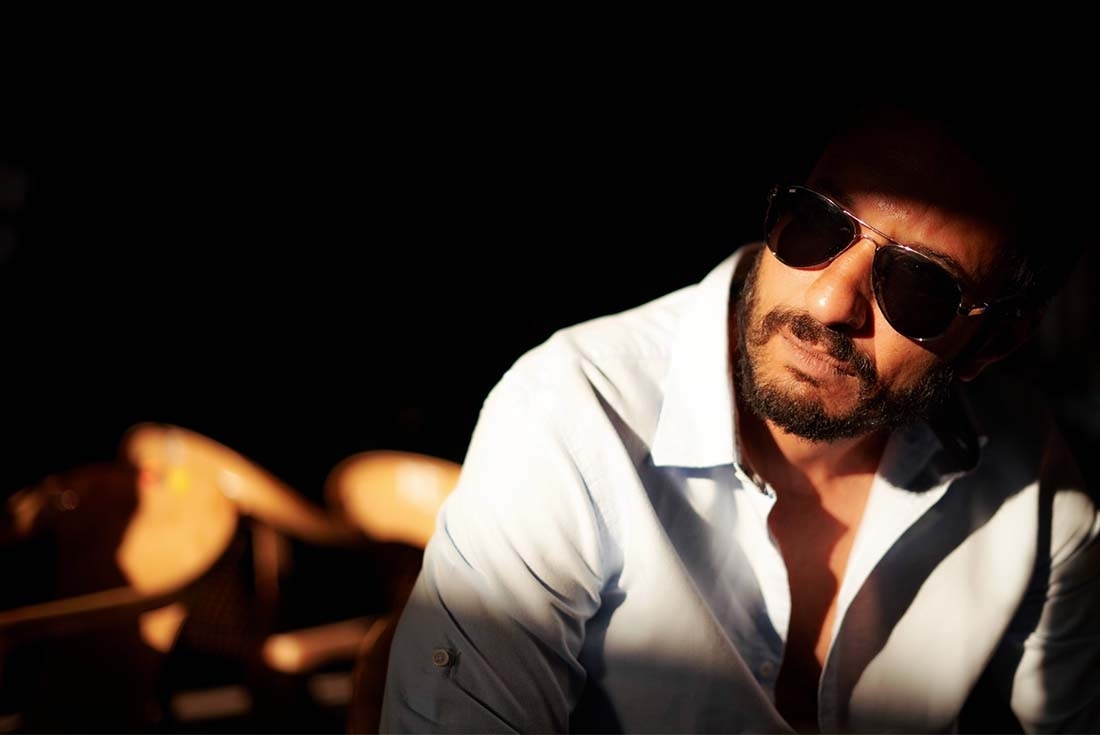 Homi Adajania
Angrezi Medium
Some call him an anomaly and some believe him to be a bit eccentric, but Homi Adajania is certainly an extremely talented filmmaker. From his debut film, Being Cyrus, to Cocktail and Finding Fanny, Homi has, all along, cinematically iterated some great stories. After Finding Fanny, there was a bunch of projects he was supposed to do including the Bollywood adaptation of The Fault In Our Stars. But he just disappeared for six years. What happened, I asked, 'Adventures', he said. After a six years hiatus, he is back with Angrezi Medium, a spin-off of the 2017 hit, Hindi Medium, starring Irrfan Khan, Radhika Madan and Kareena Kapoor Khan. Set in Rajasthan, the film is about a father-daughter duo and marks Irrfan's return to screen after his cancer diagnosis in 2018. In conversation with Homi Adajania.
What was the inspiration behind the story?
Ask the writers haha! I'm someone who works on instinct. I just heard the story, I laughed a lot, cried a bit and felt that I wanted to share the same experience I had with more people. It was as simple as that.
The film has a very interesting ensemble. All the actors are masters of their craft—how did the casting come about?
Not sure how but I've always had the privilege to work with really fine actors and this film's casting was like winning a lottery! My Casting Director, Anmol Ahuja, was instrumental in giving some fabulous suggestions. Radhika Madan insisted on auditioning even though she wasn't the right age and when I saw her audition, I realised that everything was right about her. My producer, Dinesh Vijan, suggested Kareena and she agreed immediately. As for Dimple, I had little choice. If I didn't cast her, she would have kicked my arse.
You share a lovely chemistry with her Dimple Kapadia. Can you tell me a little about how she made you direct her audition video for Christopher Nolan's upcoming thriller, Tenet?
Dimple called and scolded me for taking her for granted because she had agreed to do the film but had no clue about her character. So I apologised and trekked over to her place and when I reached, she had absolutely no intention of hearing about the role and told me to take her audition for Nolan's film. For several hours we shot various options. Then she pulled Rahul Dolakia, in and made him shoot her as well. After that, I left and was abused by her again a few days later, for not describing her Angrezi Medium character to her. I can't describe how thrilled I was when she called to tell me she had bagged the role in Tenet.
"'Angrezi Medium is a film to watch with your heart and you'll enjoy the ride immensely.'"
What do you hope the viewers take away from this film?
Joy. It's a film to watch with your heart and you'll enjoy the ride immensely. If you want to poke holes and observe the bizarre situations with a critical gaze, you won't be happy. Then again, I feel that people, who are burdened by taking everything, including themselves, seriously, sadly enjoy very few things.
Has the movie changed you in any way?
The movie made me understand the uselessness of speculation. To genuinely live with the freedom of not remotely being concerned about things that aren't in my control. This whole business of theatres shutting the day after the release has honestly not hassled me in any way whatsoever. It's something we couldn't do anything about and I accept this without an iota of stress or worry. This is a lighter way of being, which is a result of my experience of making this film.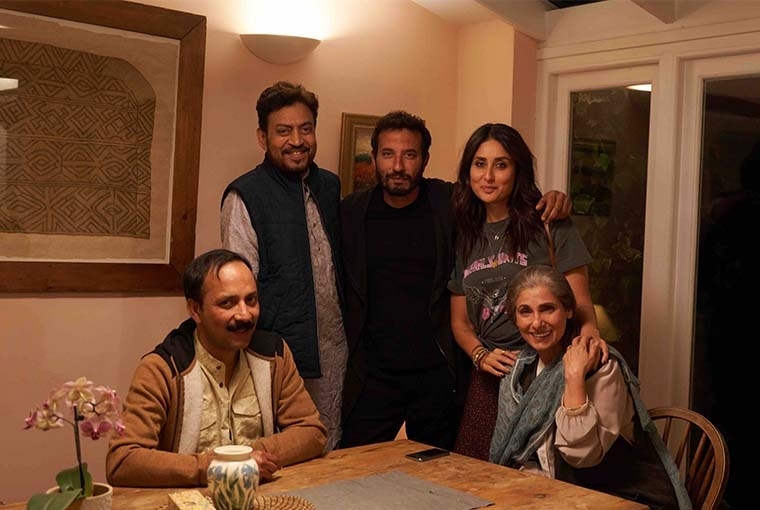 I read somewhere that years ago, when you met Irrfan at the premiere of The Namesake, you had wanted to collaborate with him ever since, but nothing ever materialised. What was it like to direct him?
Magical. We had a very different Irrfan on set. He was just being. He told me in London, months before we started shooting, how much he adores the craft of acting but doesn't want anything else that comes with it. Not the fame, not the recognition. He has changed into a very evolved human being and this shows in the layering he has incorporated in his character. He does so much in a scene when his character is doing nothing. It was worth the wait and an enriching experience for me.
This is the first film he has done after a long period of being sick. What was it like on set?
The set was full of love and laughter. We never skirted around the issue and openly discussed it. Irrfan's spirit and resilience is inspiring.
Do we see you again in six years?
Must we?

Text Hansika Lohani Mehtani