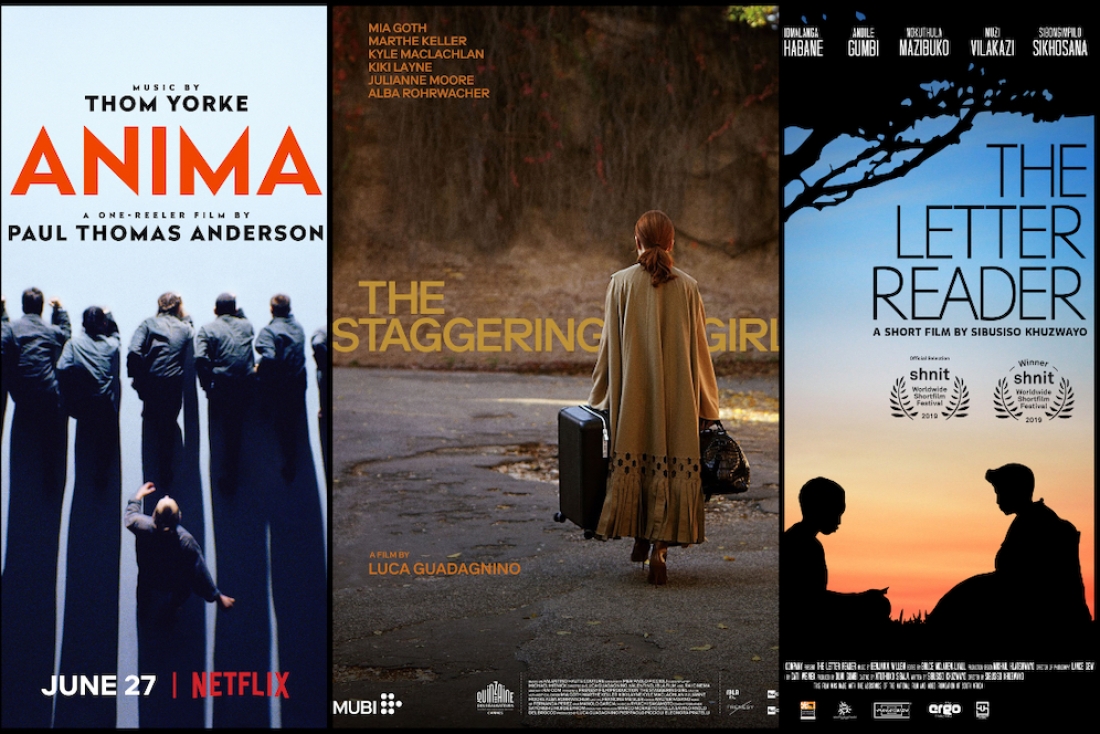 Platform Picks: Short Films
The world of digital streaming and binging has become an almost ubiquitous aspect of everyone's life today. As more and more highly acclaimed films and shows make their way to OTT platforms, facilitated by the pandemic resultant lockdown, the consumption of mainstream content is at an all time high. However, we suggest that sometimes it is a good idea to take a break, un-clutter, and venture towards different styles of narratives. A genre that has seen a huge boom from the vast array of experimental cinema styles is short films. Hence, we present a Platform edit of short films, both old and new, for you to explore and the various OTT platforms you can stream them on, in case you'd like to see more such content.
Alaksha on Disney+Hotstar
The OTT platform had partnered a few months ago with film institute, Whistling Woods International, to stream short films made by its students. This led to a bunch of intriguing shorts becoming available on a giant platform and to a higher viewership. The selection of films includes Pushpak Anil Jain's Alaksha, a story of young photographer who witnesses a murder of a young innocent Muslim boy from his newly bought second hand camera's Card. During his investigation, he discovers an aftermath of a terror attack in the city and he discovers communal politics and complicated human relationships. The film had won the Perfect 10 Award at the JIO MAMI Mumbai Film Festival in 2018.
Anima on Netflix
In a short musical film directed by Paul Thomas Anderson, Thom Yorke of Radiohead scores and stars in a mind-bending visual piece. The film was made as a companion piece to Yorke's music album of the same name, and was nominated for a Grammy. Some other short film titles worth exploring on Netflix are The Letter Reader, Golden Time, amongst many others.
The Staggering Girl on Mubi
Mubi has revolutionised the space for indie films. There are many short films, both old and new, available on the platform. The Staggering Girl by Luca Guadagnino of Call Me By Your Name fame is also a part of the long list of short films streaming on the OTT. The film was produced in collaboration with Valentino creative director Pierpaolo Piccioli. It was written by Michael Mitnick, stars Julianne Moore, Mia Goth, KiKi Layne, Kyle MacLachlan, Marthe Keller and Alba Rohrwacher, and has music by the great Ryuichi Sakamoto. The film follows Francesca, who decides to leave New York and go to Rome to reconnect with her estranged mother, who still lives in Italy.
Juice on Youtube
Youtube, the video streaming giant, has a plethora of both Indian and International short films. For instance, Juice, a powerful short written and directed by Neeraj Ghaywan, depicts in short fifteen minutes the gender disparity and operative patriarchal structures in a middle class Indian family. Some other Indian short films worth exploring on the medium are Chutney, Chhuri and Rogan Josh.
Selling Soul on Minute - The Short Film App
An app dedicated to quality short films, Minute is a streaming space worth exploring. Their recent release, Selling Soul by Jared Royal, is a satirical parody examining how ads use Black people to sell 'soul'. Menthol cigarettes have been specifically marketed particularly to Brown and Black communities by tobacco companies and for some are more accessible than fresh food. However, the same companies have sponsored and supported powerful Black organizations and movements. Selling Soul explores this complicated dynamic by exaggerating the reality of food, alcohol, and tobacco ads of the 60s/70s.