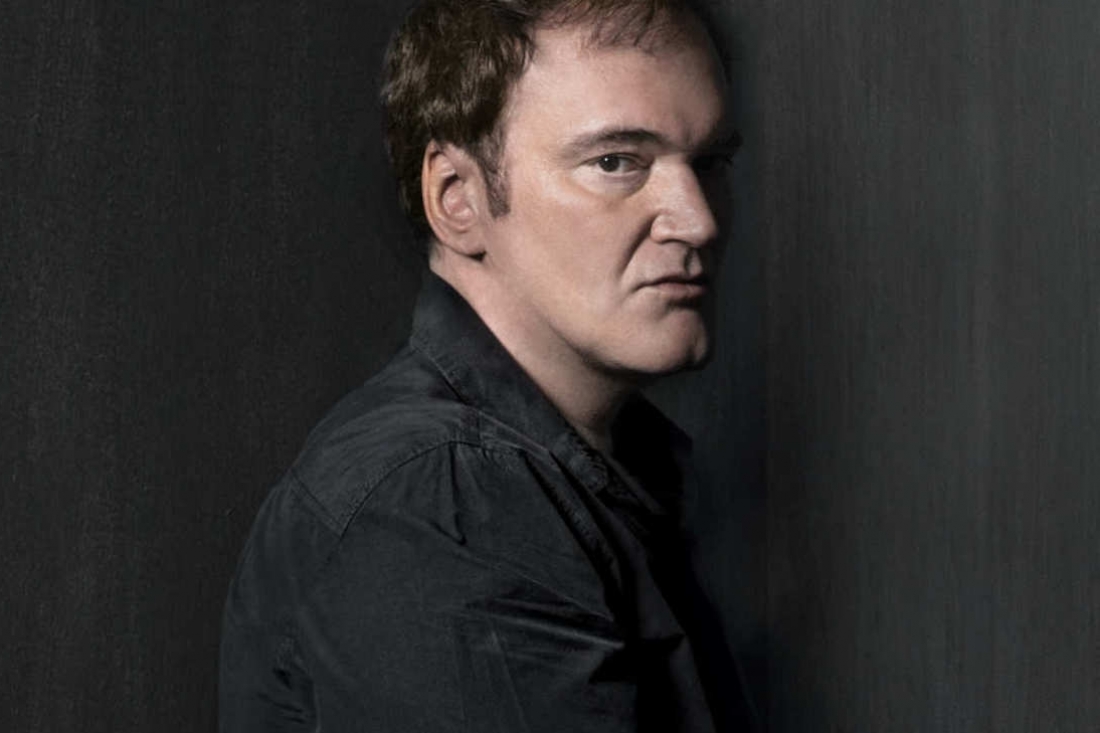 'When people ask me if I went to film school I tell them, 'no, I went to films.'' - Quentin Tarantino
If you're a cinema fanatic, Pulp Fiction is definitely a classic that you've watched a dozen of times and its director, Quentin Tarantino is a name that you probably worship. Tarantino is a man that has certainly left his indelible mark in the world of cinema. From Django Unchained to Inglorious Basterds and not to forget the Kill Bill movies, Tarantino has created cinema that is nothing less than genius and will go down in history as some of the most iconic and classic movies to have ever been made. Furthering his endeavour of making incredible movies, this year Tarantino is paying his tribute to Hollywood through his movie Once Upon A Time In Hollywood, starring Leanoardo DiCaprio, Brad Pitt and Margot Robbie. The movie premiered at Cannes this year and ever since has managed to conjure up a magnanimous positive response, once again foregrounding Tarantino's status as an iconic filmmaker and cinematic visionary.
As the movie releases in India this week, we present you with seven lesser known facts about Quentin Tarantino:
He never went to film school
For someone that's been so important to cinema and who has contributed to the medium with entries that are now regarded as classics, it's surprising that he never actually went to film school; in fact, he even dropped out of high school. He remarked that "when people ask me if I went to film school, I tell them, 'No, I went to films.' When you have tunnel vision, when you have very limited interests, you know, you better pick up a lot. I wasn't interested in school. I wasn't interested in sports. I was only interested in movies."
His compulsive movie-watching habits and job at a video store all resulted in both a love for movies and a desire to create them. During a master class at Cannes, he also commented that "trying to make a feature film yourself with no money is the best film school you can do".
He's a two-time high school dropout
To be a world renowned director you have to be intelligent, there's no doubt about that, but take a look at any pool of awesome actors, musicians or comedians and it's obvious that intelligence doesn't always equal academic success.

This is definitely true of Tarantino, who dropped out of his normal school first to enrol in a special school of the dramatic arts, where he learned acting. He soon got bored of that too though, and dropped out in order to pursue directing full time.
He has been in prison
Unfortunately for Tarantino, criminal activities are not something unique to the characters in his movies. In his younger years, the director was first arrested for stealing a book from a Californian bookstore, which ironically ended up being a crime novel. He later racked up over $7000 in parking ticket fines and neglected to pay them. "I was actually in jail three different times for tickets. I was picking up some dialogue, but I wasn't in there for that. It was easier when you're broke to do the time," Tarantino admitted about the incidents. At one point, he served 10 days in a Los Angeles jail for the crime.
He hates sports
Although he is a die-hard fan of pop culture paraphernalia, including props, posters, and toys of all sorts, there are few things that Tarantino hates more than sports. By his own admission, he'll never play poker, and you'll never catch him in a pool hall or a sporting event. "To me, torture would be watching sports on television," he said in an interview. "If I go to Dodger Stadium, that's ok, because the game is secondary to the beer and the environment. One thing I don't understand is that average American movie-goers cannot watch a movie for three hours, yet they'll watch a stupid, boring, horrific football game for four hours. Now, that is boredom at its most colossal".
He only writes 'two kinds of scripts'
Some directors make a name for themselves by being able to tackle any genre or style, while others have a strict formula that they perfect and never deviate from. Tarantino is unique in that he's kind of a mix of two, having two very recognisable styles that he deliberately writes.
He's said in interviews before that he writes two kinds of movies, "movie movies" and "realer-than-real" movies. Realer than real movies are the ones like Pulp Fiction that deal with stylised reality, and the characters within them are designed to enjoy watching the more imaginative and obviously fictional "movie movies".
He tries to write villains he can understand
Tarantino has a history of writing great villains, and there's no doubting that it's one of the things he's most famous for. When it comes to certain movies, they're what you think of first, and they've become pop culture icons in their own right.
It turns out, the reason he writes such awesome villains is that he tries to write bad guys people can understand and empathise with, even as they're doing terrible things. However, he did say that he couldn't go through that same process with the villain of Django Unchained, as he just hated him too much.
His literary writing process
Tarantino has stated in many interviews that his writing process is like writing a novel before formatting it into a script, saying that this creates the blueprint of the film and makes the film feel like literature. About his writing process he told website The Talks, "[My] head is a sponge. I listen to what everyone says, I watch little idiosyncratic behavior, people tell me a joke and I remember it. People tell me an interesting story in their life and I remember it. ... when I go and write my new characters, my pen is like an antenna, it gets that information, and all of a sudden these characters come out more or less fully formed. I don't write their dialogue, I get them talking to each other."