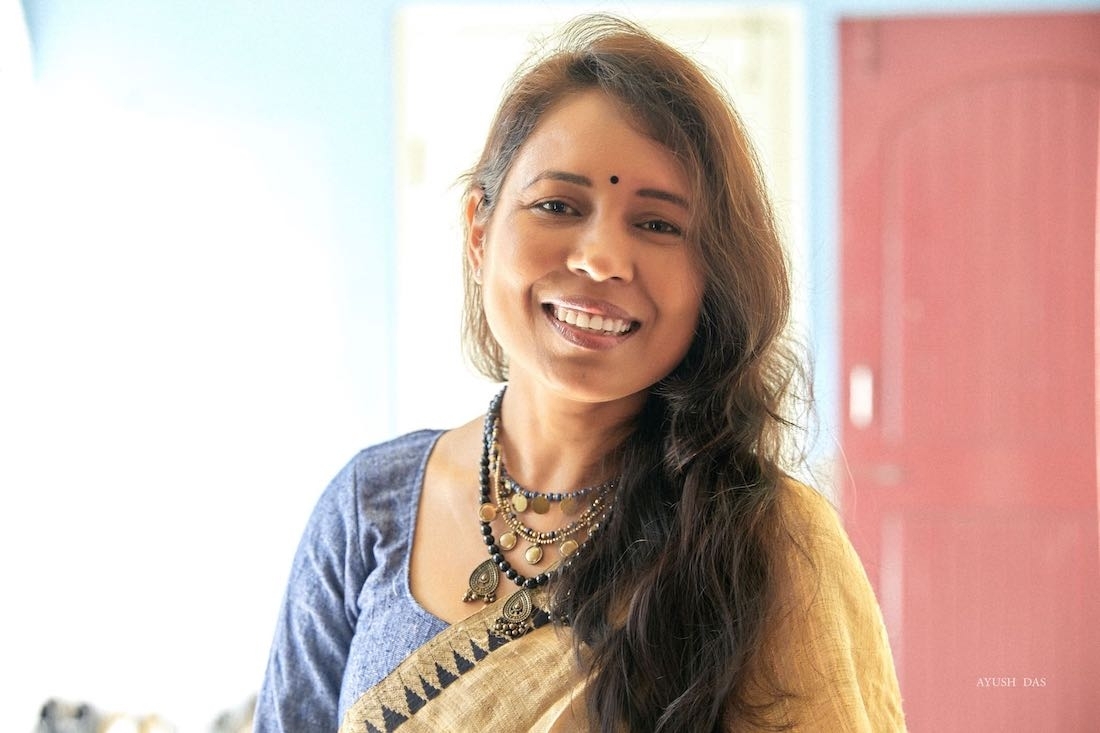 Rima Das
Village Rockstars
Village Rockstars is like a melodious north-eastern song. Following the life of a small village girl, Dhunnu, it is woven around her pursuit of an electric guitar in Assam's Chhayagaon village. It also hints at the aftermaths of rain and floods and the patriarchy that pains India. The National Award winning Assamese feature, is now India's official entry to the Oscars 2019
Village Rockstars is set in your native village, Chhaygaon, Assam. Why did you choose it as the backdrop?
After watching films across the world, I realised it will be best to tell stories about my hometown. It is a setting I'm familiar with. I like to go through deep studies of my characters before making movies. So I thought home will be the best place to start with.
Are issues of gender inequality and women empowerment at the core of the story?
I was as much a tomboy as my protagonist Dhunnu, climbing trees and swimming in the river. Activities like these are drawn from my life. The film challenges gender stereotypes, but in an organic and subtle way. It is just a part of life. In my childhood, I was the only girl who used to climb trees. It is a mindset with people that generally girls do not do these things. Such things are not forbidden. But if you do these things, they put you in boxes and call you by different names.
How did the plot come to mind? What experiences—personal or otherwise—became the inspiration for the story?
The film is a tribute to the village and its people. After living in Mumbai for a couple of years, I went back to my village to shoot my first film, Man with the Binoculars, and realised what I was missing in Mumbai. It was when I was shooting this film that I first came across a few kids playing fake instruments at a local gathering. I casually told them that I wanted to make a movie with them, and from then on, they wouldn't stop following me. I never went to film school so I was under a lot of pressure, but I was so impressed with their energy and spirit that I started to develop the story from there. I decided to tell their story, a story which is also my own.
You first tried your hand at acting before you changed gears to direction. Why the switch?
It was a spontaneous process. I didn't go into direction deliber- ately. I saw a multitude of world cinema and that was when I fell in love with the art of storytelling by some of the greatest film makers. That was a true inspiration.
In the film, there is a scene where a procession of children in a flooded field is chanting, 'ban flood, ban rain'. Was it a con- scious decision then to show the devastating floods in Assam?
Conscious decision yes, but more in a fun way. Flood is a part of village life [sadly] and people have come to live with it. I am being asked all over the world to talk about the impact of floods. Despite numerous think tanks, policy framework and huge sums of money that were spent, villages in Assam remind us of the stark reality that we have failed in our attempts to control the mighty Brahmaputra.
Could you take me through your script-writing process?
My script development process is intensive, laborious and instinctive. I like to draw my writings from the characters I pick up. I interact with them extensively and engage at workshop levels with structural layers. This process then helps me to give shape to the script. As we conduct the shoot, I follow instincts, drama, reaction and mood. Using these, I then begin to add layers.
You shot, directed and produced the film—even did the sound and the lighting due to the lack of a lighting crew. How did you overcome all these challenges to stay motivated till the finishing point?
This was a tough project. Working with non-actors, children who have never acted before, I knew I would need to spend time with them, feel their energy and conduct extensive work- shops. Besides, as you would see in the film, weather played a big part—floods, rains, afternoon and evening natural lights. I remained stubborn to achieve my vision. Sometimes to get the correct scene, I had to shoot for 10 days. All in all, it took me three- and-a-half years and over 130 days of shooting to complete the film. Being an independent self-funded filmmaker, who is also stubborn in her expectations, struggles and difficulties natu- rally had to come my way. I was mentally prepared but there were times of frustration like waiting for the sunlight, shooting under extreme humid and hot afternoons [Assam, during sum- mer season, can be merciless], returning home to power cuts and then rains and waiting for children to turn up and working around them as they attended school. Looking back now, from where Village Rockstars started, I must tell you it was worth it!

TEXT Hansika Lohani Mehtani