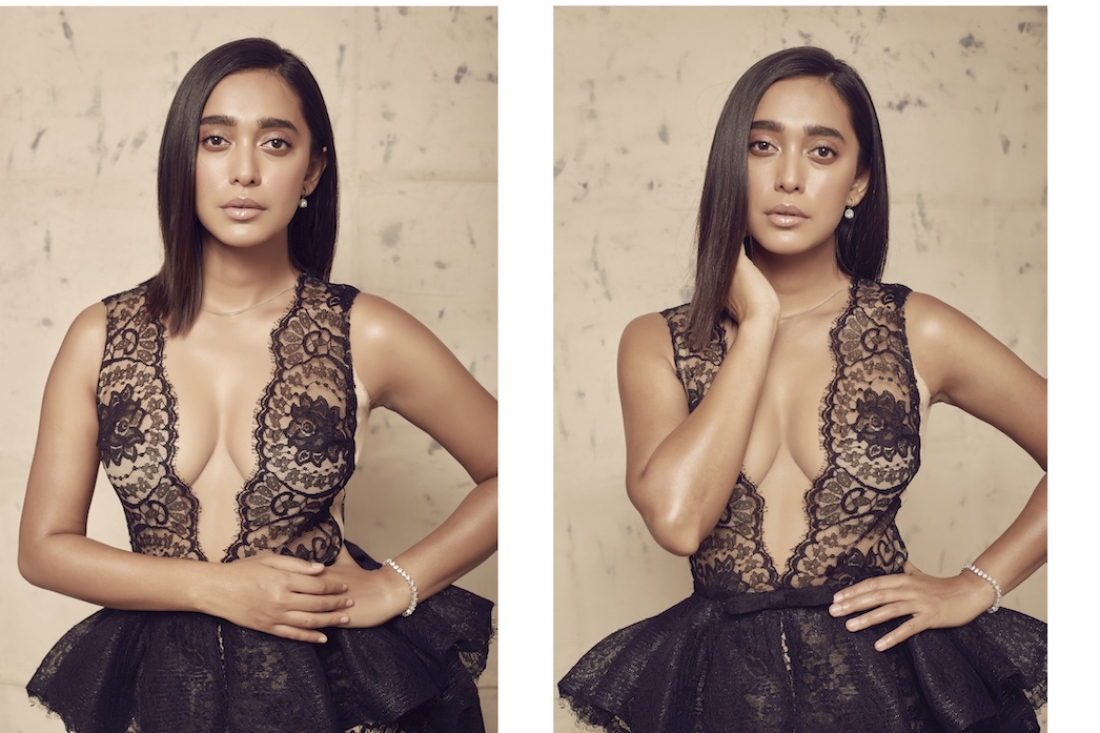 'Saying no to Kabir Singh was my duty'
Sayani Gupta
Though she be but little, she is fierce.

The feminist force that was Shakespeare's Hermia reflects today in Sayani Gupta, who is fearless and crystal clear about the ethos that must define her work, big pay cheques notwithstanding. And that is the reason we love the actor, who from Article 15 and The Hungry has continued to give powerful performances and along the way turned down some big-ticket films for their regressive scripts. 'I have said much more no than yes; I turned down Kabir Singh as well – in fact, I told them not to make it also,' she tells me over her cup of crisp black morning coffee and a trip down the journey so far.

You've come a long way from when you set out. How have you seen yourself evolving as an artist?
I have worked with a lot more people and a lot more characters now – and the characters' realities in a way influence you, and your understanding of human beings expands. For example, when you do something like Article 15, it opens up a new part of your understanding. Obviously and hopefully I've grown up, even grown a little more jaded. Back then, I had much more hope, I had that drive – right now, it's strange…I'm in a cusp because there are a lot of apprehensions about what is next and also some sort of clarity of what I want. I'm also more settled in my personal life but I've definitely grown more impatient with stuff.

What has been the turning point?
I'm extremely grateful because the last two years have been great. 2016 was interesting because The Hungry and a lot of other projects came my way. In 2017, I finished The Hungry and the kind of brilliance and intelligence on the set was unbelievable – every single department on the set was amazing, and the average age on that set was 26. I get gooseflesh every time I think of that set. That's the kind of set one wants to be on – I remember Naseer(uddin Shah) saying that it was so challenging and stimulating for him even after 35 years of acting. After The Hungry, I was so satiated with the experience that I didn't want to do any work that didn't come close to that. I was working for five months, almost every day. So I started saying no to everything that came to me. And this was right after demonetization, so a couple of other projects I was doing got shelved. And then there were a couple of these rape-revenge films and I thought nobody wanted more of those, there was already so much happening in reality.

I did some 17 short films and I travelled a lot. I went to Toronto and saw The Hungry. It was a big realisation at that point – I'm here for the process and the process is a great thing, but it does not necessarily mean that the outcome is going to be as great. And sometimes the process is not as great but what you get in the end is. But that's what cinema is about – everything changes on the edit.

"I'm here for the process and the process is a great thing, but it does not necessarily mean that the outcome is going to be as great."
That was September; I came back and said to myself, I have to wake up. Around October I finished some short films and in November, Kaushiki, the web series came to me – I was never keen on a certain kind of shows. It was the title part and a lot of money for 14-16 days of shoot, so I took it up. It was a very clear decision – I had to break this cycle of saying no and say yes for once – and then see what happens. As I was finishing it, one by one things started to open up and I've been off only 9-10 days since November 2017!

Tell me about the recent projects you've most enjoyed working on.
After that time, Four More Shots Please! happened – initially I turned it down but they came to me with the lead part after a few months and I'm glad at the way it turned out – these are real and relevant women – and if not us, who!

Then, I did a film in Nepal called Where the Winds Blow that I am very happy about. It's a silent film that follows one character for 27 days – it is also my first co-production.

After that, it was Axone. We want to do a travel theatre in the northeast with Axone, hopefully in December. There's never been northeast representation in popular cinema and it's eight states! Except for one Danny (Denzongpa), there's also never been any actor from the northeast in mainstream Bollywood.

And then I did a British series called Good Karma Hospital which is an ongoing series but this was the third season – I was playing an acid attack victim – and the part turned out the main narrative along the way.

How do you become your characters?
The believability of a character comes from how much the actor relates with the character's truth. As actors you have to be aware and the more aware you are, it just makes your work richer.

Saying no to a film like Kabir Singh is part of my duty. And no matter what an actor says as an excuse for doing it, you have a responsibility. I'm a Bengali and I may be stupid like that but my ideology comes before anything else. I had said no to Tashkent Files as well.

Of course, I couldn't have survived had I come in the 90s. Actors will come and go, but even filmmakers – my contemporaries from FTII, from theatre, are here to stay. There will come a time in probably another 10 years that there will be a change of order. Our generation is a very different generation – a lot of us are from non-film backgrounds. We are more giving and the camaraderie is far more real, you are actually rooting for one another.

Deepti Naval has become a friend and she was always like this. We were speaking the same language just a generation apart. She said that she was always doing what was important to her no matter who was doing what.

"The believability of a character comes from how much the actor relates with the character's truth. As actors you have to be aware and the more aware you are, it just makes your work richer."
I would have done anything on Article 15 because I have friends who work with Dalits and Adivasis at the grassroot level and this was an important story that had to be told. And that's why it came out alive because I really want to fight for it. My activism is through my work.
It's not possible each time but most of my work should represent my politics – that's the idea. It's not thought out – I get instinctively attracted and I'm also attracting those kind of scripts. Like in the British series, I play an acid attack victim. There were 17 stages of prosthetics to make me look like one – from where it happens to skin grafting. The one thing that I am really scared of – like a fear – is an acid attack. All the trolling makes me feel so scared sometimes – these guys can do anything! When I played the acid attack victim – I got to tap into that side of life. Your work consciously or unconsciously attracts certain kinds of roles that you've been thinking about.

What's been the biggest challenge that you've faced?
The real challenge is to deal with people – I'd rather go into a cave than deal with people.

The biggest realisation at work…
Don't chase it, it will come to you.

One person you'd like to work with.
Won Kar-Wai. Oh, and Asghar Farhadi.

What's next?
I'm starting a new film based in Chhatisgarh – it's a very funny murder mystery, and I have a big release in the UK. Let's see how the next six months shape up because there might be a lot of change!


Text Soumya Mukerji