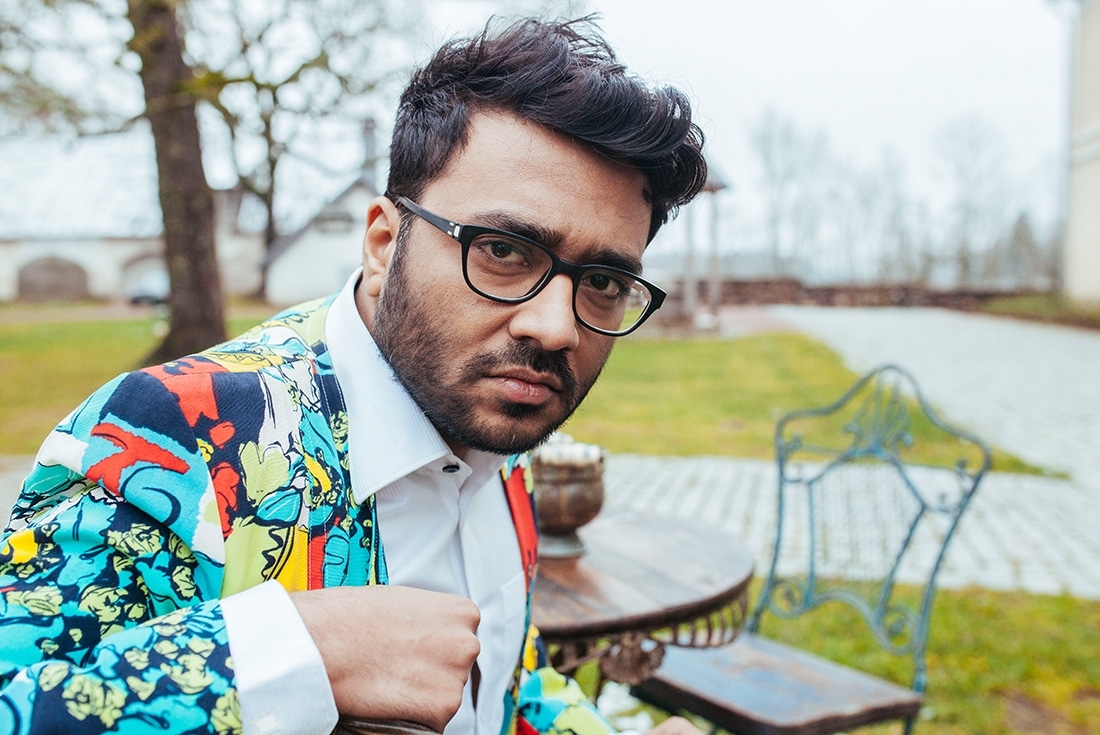 Sudhanshu Saria
LOEV, Director
Sudhanshu Saria's love for filmmaking stems from a quiet place of control - the ability to move, change and juxtapose characters and plot lines to tell a story of his own. As far as memory takes him back, he remembers being enchanted by the world of celluloid. After cutting his teeth with his short, His New Hands, LOEV marks a new beginning for Sudhanshu's filmography. A quiet and intimate gay love story, the film follows three men and their entangled lives as they try to understand and negotiate the boundaries between love and friendship. But at the core of its inspiration lies a very familiar situation - a crushing heartbreak.

As the film is streaming on Netflix now, Sudhanshu takes me through his romance with the lens and the journey of this very important film - that gives a voice to a million emotions in a country that largely 'others' any shade of love that it doesn't understand.

Tell me about your childhood. Did your years growing up influence your journey as a filmmaker?
I grew up in Siliguri actually; my family is in the tea business. I had nothing to do with films at all except for my own personal obsession with watching them. I'd lap up all the gossip I could find on Movie and Filmfare on train rides but it never occured to me that I could actually work in this field one day. I wasn't even a cinephile really — I just liked the escapism of it all. It felt indulgent, the way you could just disappear into someone else's world for three hours in an air-conditioned room. I do remember being a day-dreamer in school and wanting to do creative things so I suspect that had something to do with it as well.

What drew you to filmmaking in the first place?
It's fun. It's exciting; it's a new day every day. The challenges just keep changing and it allows you to indulge your imagination. You have to work hard and allow yourself to get better with each day.
Subliminally, I suspect it's control. Real life is full of surprises and negotiations and people don't do or say what you want them to do, but on a blank page and on a film set, you can really tweak and control behavior until it matches up with what you want; some sort of God-complex lurking within me draws me to this world.
One film that left an indelible effect on you?
That's easy - Monsoon Wedding. Mira Nair's quote has always stayed with me - if we don't tell our stories, no one will. It's really true and it's honestly how I determine which stories to work on. If the film is as good without my involvement, why bother. I'm not sure anyone else would have attempted a film like LOEV or made it the way I have so I feel good about having given it these years of my life. The other thing I associate with Monsoon Wedding is this feeling of how universal that film is, how it resonates with everyone despite being so completely and totally specific to this one family in this one neighborhood in this one city of India. That is really encouraging to me. I always chase the details.

What inspired LOEV?
Heartbreak. I liked someone and they didn't like me back and after lying in bed for three days and listening to the Rockstar album on loop, I got off my ass and decided to pour that pain into the script. It wasn't just pain — it was the lessons I learnt from the experience. I had been on the other side of that I-like-you phase before, but I hadn't really known how to behave, how to be useful and graceful about letting someone down. So that really triggered this whole project — the idea that I could come up with a handbook for how to behave when the feeling in a relationship isn't mutual.

Writing the script for the film must have been a very intimate process for you. How much of the story draws from your personal experiences? How did the narrative shape up?
All of it. And it has to. Anything good really does have to. I may have been new to this community and this demographic when I wrote it but the specifics of heartbreak and the experiences I had around rejection and the politics of possessiveness and ownership — those are all personal. So you take that and you just heighten it a touch so there's real conflict and consequences and it allows you to pose some interesting questions to your audience and get some discussions going but, yes, if you're not willing to be naked and honest and pull from your own life, you just have no business occupying any space in the public sphere.

As a filmmaker, what kind of themes do you find yourself gravitating towards?
I like telling character driven stories, personal narratives, character studies really. They are somehow easier to conquer and contain. You can always dig deeper into the truth and trying to predict how this person would actually behave. I love watching genre specific film as an audience member but I haven't yet been excited enough to tell one of those more expensive, splashier stories.

What about LOEV challenged you as a director?
All of it. I had no idea how I would do this. A couple of director friends I shared it with told me, in no uncertain terms, that I should drop this film. It is absolutely execution dependent, a mostly silent film and it could have gone horribly wrong. Shooting something in 16 days isn't easy either. No money, no budgets, no back-ups, no safety net — absolutely everything that could have gone wrong didn't and so we're here. LOEV has drawn from every actual and emotional muscle I have but it's also given back so much, I'd do it again in a heartbeat.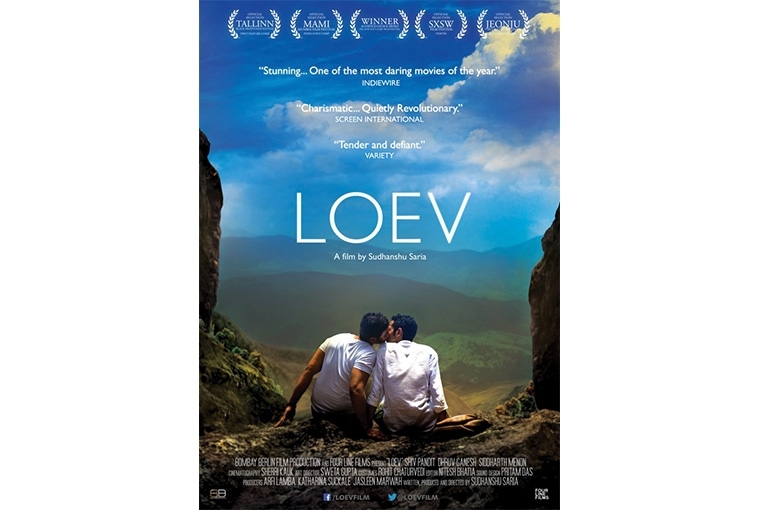 What did you take away from this experience? What do you hope the viewers take away from the film?
I hope it helps people to think a little about possessiveness and how to behave in a relationship. How to be around people when you can't reciprocate their feelings and how to handle that rejection when it comes. It has certainly taught me that. I do this and even people on the team do this, you start to see these characters in your friends and in your own life. So it's taught me to be more alert and attentive about my behavior and expectations from others in friendships and relationships.

Are you writing something new? Where do you go from here?
I'm finishing up the final draft of this character study I am partnering with Cinestaan on. They did this daring, imaginative movie Mirziya and I have a lot of respect for them because there aren't a lot of businessmen who would have opened their wallets for that dream but Cinestaan did and they let him make his film. Mine is a lot smaller but it's quite unusual. It's again set in Mumbai but it's aimed at the world market with a caucasian character in the lead part. I'm excited, let's see what happens.

LOEV premiered at SXSW last year before being screened at Tallinn Black Nights, Jeonju, Frameline, Inside out and also bagged the award for Best Feature at Tel Aviv International LGBT Film Festival. It releases worldwide on Netflix on the 1st of May.


Text Ritupriya Basu