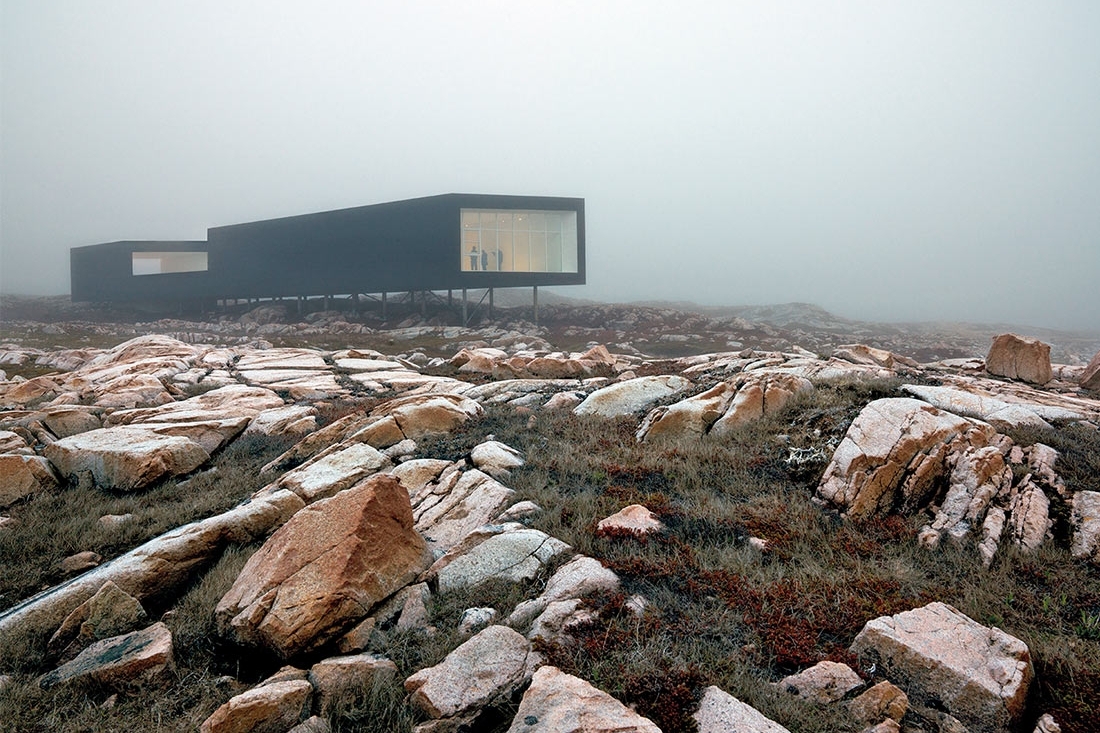 An island located in the Atlantic, a village existing quietly in the Himalayan foothills and an inspiring writer's once-upon-a-time residence—here are some of the best artist residencies from around the world.


Fogo Island Arts
Standing tall against the backdrop of the stunning Atlantic, is a four-storey inn serving as the humble abode of Fogo Island Arts—an international art residency that welcomes artists from all disciplines to come live on the breathtaking coast of Fogo Island, Canada. Established in 2008, the residency conducts multiple programs every year, each ranging from one to three months. It is an attempt to foster a collaborative environment of creative arts while systematically trying to promote the island as a tourist destination. Aside from its 29 guest rooms, the inn comprises a conference room, art and design libraries, an art gallery, a digital cinema and a rooftop sauna. Its sensibility is complemented by exclusively handmade furniture made by local craftsmen; the menu at the inn's restaurant brings a lot more to the table by offering food that is rich in local culinary traditions. With each day ending with the sight of the sun taking a dip in the waters, the Fogo Island Inn is an inspiring space for artists to work on their projects until the end of the program, which is when they get to give a public presentation of their work. Solitary with a hint of high speed internet, compost toilets and solar-powered electricity, Fogo Island is an all-round creative experience.

The Kerouac Project, Orlando
It wasn't until freelance writer Bob Kealing decided to go around looking for the rumoured residence of acclaimed On The Road author John Kerouac, that he discovered a circa 1926 cottage in a little corner of Orlando. John Kerouac, along with his mother, had temporarily lived in a two-room apartment at the back of this house between 1957-58. It is also where Kerouac finished the final manuscript of Dharma Bums. Soon after this discovery, the locals decided to come together and restore the place. A cottage discovered in a state of utterdespair is now a writer's dream. With its quaint furniture and historical relevance, the house has now been converted into fully funded Writer's Residency Program called The Kerouac Project of Orlando. Writers are given free lodging, food and a stipend to help them sustain while they work at the birthplace of one of Kerouac's finest manuscripts.

The Kerouac Project, Orlando
KYTA Residency, Kalga
Kalga, a small hamlet resting at the foot of the Himalayas in Himachal Pradesh, is home to a unique experimental
residency program that began with the ambition of trans - forming the village into a global destination for art and culture. KYTA—Karma Yatri Travel & Art—is the brainchild of Hashim Qayoom and Shazeb Arif S., and is currently in its fourth year, before the land is handed back to the people of Kalga. What started as a recluse for artists across all disciplines to come together and create is now an international program featuring 17 artists from India, Switzerland and South Korea to indulge in a culture and knowledge exchange. The village is a steadily growing physical archive for works created during the residency program as they are displayed in various households and other structures across Kalga. Complementing its intimate ambience, wooden architecture and cascading waterfalls is an experimental audio environment for both producing as well as listening to sound. Unlike its previous editions, the finale of KYTA 2017 will be open to visitors from all across the globe to come and visit Kalga and experience works created by its artists-in-residence.