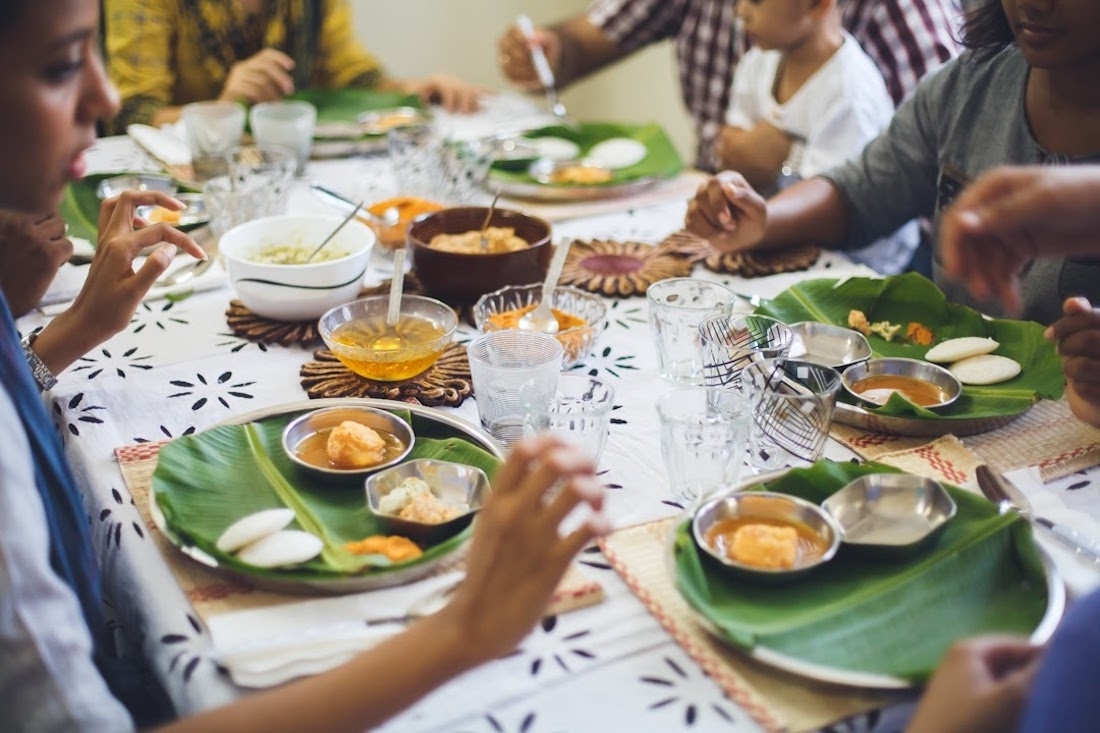 Authenticook
Home-dining Platform
One of the 10 global and only Indian start-up to have been a part of the Booking Booster Accelerator Program conducted by Booking.com in Amsterdam in June 2017, Authenticook is a unique, food experience platform which provides an opportunity to locals and travelers to experience India one meal at a time. It is a peer to peer marketplace, connecting hosts with diners over cultural interactions. Their experiences are usually conducted at the homes of the hosts wherein you get to try out an authentic cuisine in a personalised setting. In addition to meals, they also do home based cooking classes for travellers. We had a chance to interview Ameya Deshpande, the co-founder of the largest home-dining platform in India.
Tell us a little bit about yourself and your relationship with food.
Born and brought up in Mumbai, I am a 34 years old ex-Investment Banker who has always been fascinated with food and travel. I take immense pride in the fact that I can eat just about anything and have a spice quotient which most would dream of. My decisions of places to travel are determined by the food scene of the place. Even once a destination is decided, the itinerary is defined by the places that I need to go to rather than the other way around. Beyond food and travel, my other biggest passions include wildlife safaris (I can speak on the topic for hours together) and sports.
What led to the creation of Authenticook?
Authenticook has been founded by Priyanka (Priyanka Deshpande), Aneesh (Aneesh Dhairyawan) and myself. Priyanka and I have known each other for more than a decade of which we have been married for more than 5 years and Aneesh and I have known each other for more than 25 years.
It was in 2014 that all 3 of us were traveling to Ladakh with our friends and when we were in Leh, we were walking through the centre of the town and were surprised to see how easy it was to find pastas, pizzas and burgers but at the same time very difficult to find the local food of the region. What we felt was that it would have been an amazing experience to have interacted with a local and converse with them on the way of life of the local people, in the process even understand a bit more about the history and culture of the region. And we thought what better way to do that than through the medium of food. Just sit with them and have their authentic food over interesting conversations. And that's how the idea of Authenticook got seeded into our minds. Along the way we started looking at all the cuisines that existed in India and most of them were not available in restaurants which led us to believe that this may be something which could interest even locals of a cosmopolitan city like Mumbai or Delhi or Bengaluru etc.
Could you introduce us to the intent behind Authenticook and how it works as a platform more intimately?
Authenticook has a value proposition for each of its participants. Whether it is the hosts or the diners, who could be food enthusiasts (or foodies as we call them today) or travelers. With Authenticook we are looking to bring people together through the medium of food; people from across cultures as well as geographies.
For hosts:
Our aim is to also empower local communities especially women who are home-makers who have taken a back seat in their career to look after their families. This is especially important from an India perspective. Authenticook is a great way for these hosts to expand their social horizons and at the same time generate an income avenue with zero fixed investment.
For diners:
Authenticook provides a great opportunity to food enthusiasts to try out a cuisine which you wouldn't have access to in restaurants. These are food experiences which have been made at home and where you end up meeting people of similar wavelengths. It's also a great opportunity to learn about a culture and heritage of a region or community. With Authenticook, one can also get involved in home-based cooking classes wherein you would learn to make dishes first hand from the experts of the cuisines i.e. our home-chefs who have been cooking this food for many years.
As a platform, the Authenticook website acts as a discovery platform or marketplace where diners and hosts get connected. All of our hosts have been on-boarded by us on the back of an extensive on-boarding process. Diners or visitors on the website can go on the website and identify the experiences which they are interested in. The website provides detailed information for each of the experiences like menu, items which will be prepared in the cooking class, location/neighbourhood, price etc. A potential diner has 2 options; either to book seats on a meal experience which has already been scheduled or request the experience on a date and time of their choice. Once the meal is over, the diners rate their experience on the website itself.
How has the Authenticook journey been so far, both in terms of challenges and successes?
We launched Authenticook as a pilot in September 2015, in fact we completed 3 years on 12th September. We ran the pilot for about 9 months and then launched the website in September 2016. Since then we have had an interesting journey wherein we have expanded into 35 cities across India and today have 285 hosts on the platform. Over the past 12 months we have catered to more than 3,500 guests.
Our biggest challenge has been spreading the concept and the intent behind Authenticook. Since there haven't been many precedent models like ours, especially in India, our challenge has been educating the larger audience that something like Authenticook exists.
Some of our successes have been that we have been able to bring about a significant customer loyalty amongst customers who have dined with us. We have a 25% return customer base, of which 21% of the customers have participated in at least 5 meal experiences.
Booking Booster Program in 2017:
We have also received backing of Booking.com the largest accommodation website in the world. We were a part of the Booking Booster Program in June 2017. The Booking Booster is an accelerator run by Booking.com for global start-ups in the sustainable tourism industry. We were selected on the back of the positive social impact we are having in terms of empowering local communities as well as having a positive cultural impact. As a part of this program we received EUR 200,000 in the form of a grant and were in the top 2 amongst all the start-ups selected. In terms of applications, the Booster program received applications from 700 start-ups from more than 100 countries. We were the only Indian start-up to have been selected in the top 10.
Startupbootcamp Foodtech Rome 2018:
We have also been selected to be a part of the Startupbootcamp Foodtech Accelerator being held in Rome from September 2018 till November 2018. We are one of 7 start-ups selected for the program where we will receive support in the form of hands-on mentorship and get an opportunity to pitch to investors on the Demo Day in Paris on 29th November.
Tell us more about your partnership with restaurants and how the food pop-ups work?
This is a really exciting space, whereby we have gotten into partnerships with restaurants in Mumbai and Pune, with new partnerships being entered into each month. In such instances we take our hosts (home-chefs) to the restaurant and serve an authentic regional meal prepared by the home-chef at the restaurant. The meal is marketed on our website and at the restaurant. What makes this interesting is that the restaurant can provide a unique dining experience (which they would normally not provide) to its regular guests as well as getting access to Authenticook's diners. And at Authenticook's end, we can provide an opportunity to our home-chefs to get an experience of working in a commercial kitchen, but with a royal treatment. %u263A It also enables them and us to cater to much larger audience, including people who have the initial hesitation of going to a stranger's home. The hope is that by experiencing such authentic meals at a restaurant, these diners will eventually see the awesomeness of the food experiences that Authenticook and its home-chefs provide and eventually open their horizons to social dining experiences at the homes of the home-chefs as well.
What are your views regarding the Indian consumer market in relation to food and especially authentic Indian cuisines?
The growth and story of the Indian consumer market is very well documented. Food has always been an integral part of the Indian culture. If you were to look at the journey of the Indian audiences, you would see that we have graduated from simple meals at restaurants to international food chains to artisanal food. Today, we have food delivery, and cloud kitchen, which are in high demand. At the same time, the Indian diner is traveling more, has been all over the globe, tried all the cuisines and is now coming back home to explore the roots. This is where a concept like ours comes into play. Authenticook is making it possible for a diner to dine with a Bengali or a Maharashtrian family to and understand the nuances of the cuisine. Cuisines which were earlier relegated to home kitchens are now out there for diners to experience. When we were researching the concept, we wanted to know the exact number of cuisines, but surprisingly couldn't find anything. Even if one were to identify one cuisine per district (which is a conservative number) we are looking at more than 700 cuisines! Also the Indian consumer is getting more health conscious and is realizing the benefits of eating Indian homemade food!
Lastly, what is next for the company and you?
We want to harness the knowledge of cuisines that different households have and make sure those cuisines are not forgotten. We have been able to create appreciation for the long forgotten cuisines in this era of fast food. Our aim is to impact more than 1 million women, enabling them to feel empowered and have a source of income. Beyond the locals taking pride in their own food, we also want to introduce India as a global culinary hub. Frankly, if anyone deserves to be the global capital of food, it has to be India. Overtime we will also be looking at a global expansion.

Text Nidhi Verma