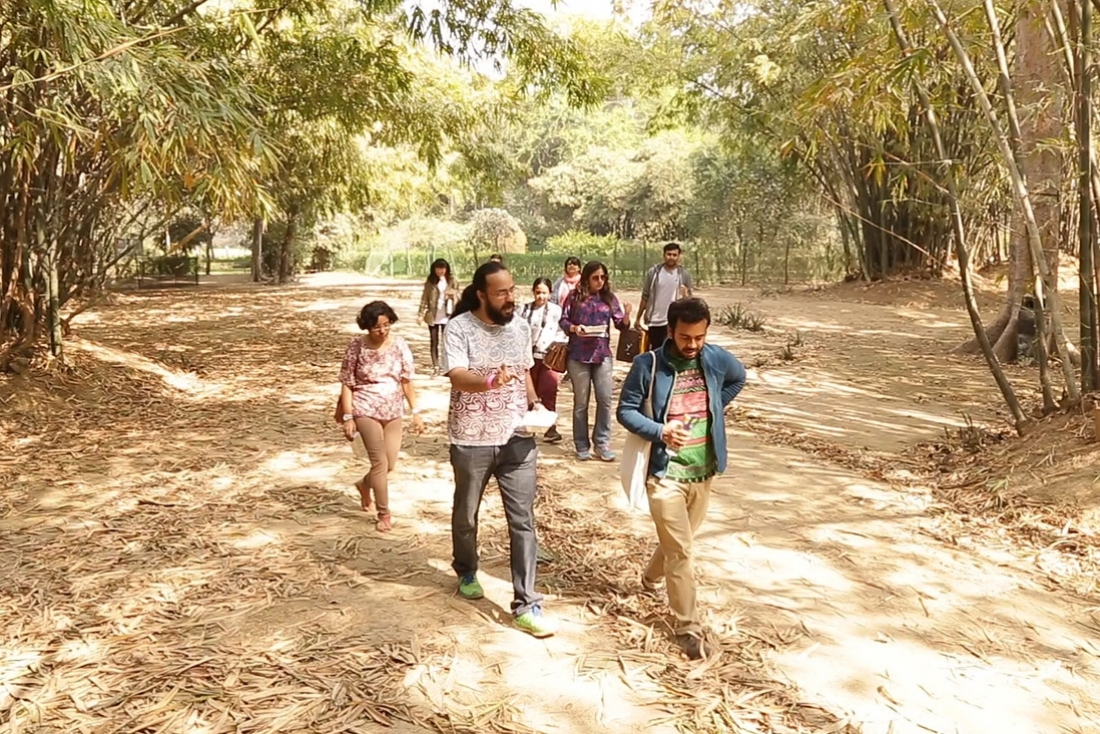 Photography by Delhi Walk Festival
DELHI WALK FESTIVAL
This November, the Delhi Walk Festival [DWF] is inviting people to step out of their house and visit the city on foot–just like their ancestors did. An 11-day long festival, from November 2-12 2017, DWF is a dive into the cultural and historical treasure that is Delhi. There are over 170 walks, being hosted by various individuals and organisations, that will take you into corners of three major hubs – Town Hall at Chandni Chowk, Gallery 1AQ at Mehrauli and India Post head office at Lodhi Road.
In order to keep up with the myriad intricacies that make this city, the festival has walks spanning across various categories such as Culture and Heritage, Food, Music, Art, Ecology etc.

WHO'S COMING
Delhi Walk Festival is not only a chance to explore little corners of a city that only seems to be growing but also an opportunity to interact with experts from different fields. Walks will be lead by renown personalities such as William Dalrymple, Aruna Roy, Shahzi Zaman, and Gautam Bhan as well as organisations such as Bombay Natural History Society, Delhi Karavan and Street Art Foundation. "The walks itself asks people to leave their motorised transports and explore the city on foot. Keeping sustainability in mind, we've even tried to keep our meeting points close to a metro station", says Ms. Aastha Chauhan, the Director of the festival.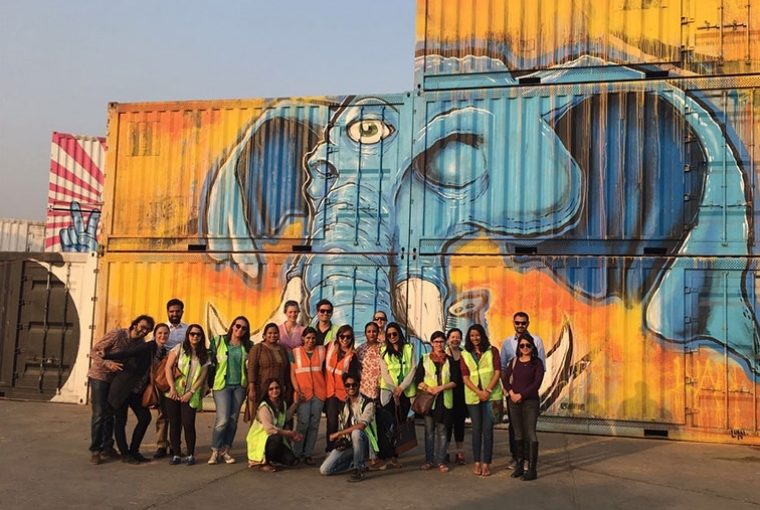 WALKS TO LOOK FORWARD TO
170 walks can get a little overwhelming, here's our pick of some of the most interesting ones:

BETWEEN TEHRAN AND TENOCHTITLAN: THE WORLD IN DELHI'S GARDENS
Gardens have always been a big attraction of Delhi. Being led by Nicholas Roth, a Harvard University scholar in South Asian Studies, this walk will explore the cultural histories that have influenced the gardens of this city and what they've come to represent in the 21st century.
When: November 4, 10AM
Where: Char Bagh, Delhi

BLINDFOLDED WALK AT QUTUB
You're at a UNESCO World Heritage site and you can't see. Hosted by Baldev Gulati, a visually impaired entrepreneur, this walk is meant to invigorate your senses–but senses of sound, smell and touch only!
When: November 5, 10 am
Where: Ojas Art Gallery, Delhi

STREET FOOD WALK
A walk that will take you through the flavours of the street. Writer Sohail Hashmi, a writer, filmmaker and heritage enthusiast, will introduce the historical importance of areas such as Urdu Bazaar and Jama Masjid.
When: November 11, 5 PM
Where: Bhandari Agencies

TERRESTRIAL & CELESTIAL ALIGNMENTS, MEHRAULI
Ajay Talwar, known for his exceptional photography of the night sky and a representative of India at The World At Night (TWAN), will be guiding you through the golden hour of photography on a Full Moon night.
When: November 4, 4:30PM
Where: Ojas Art Gallery

MOUSIQUI MANZIL AND MUSICAL HERITAGE OF DILLI GHARANA
Vocalist Ustad Iqbal Khan, the senior most custodian of the Delhi gharana of classical music, will take you on a tour of the 200-year old Mousiqui Manzil, accompanied by interesting trivia, anecdotes and stories of maestros that have been associated with the gharana.
When: November 5, 9 am
Where: Turkman Gate


Text Pankhuri Shukla