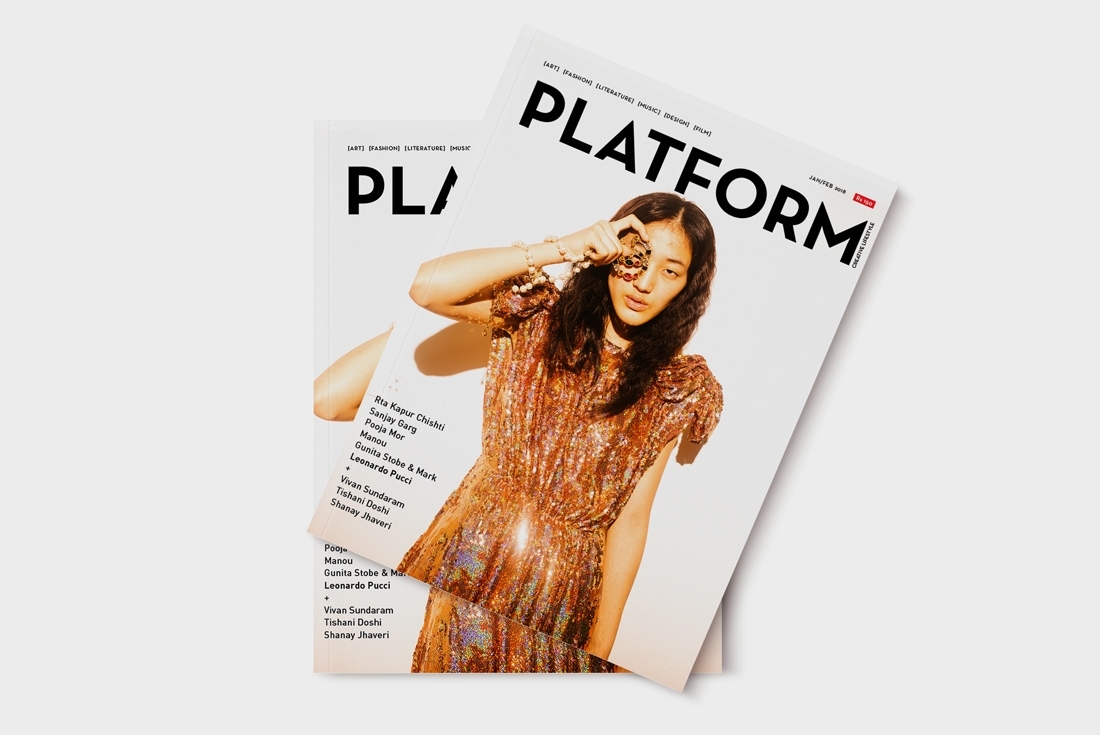 Inside our Fashion Issue 2018
Our brand new issue presents a Fashion Mood Board featuring the freshest and fiercest in the industry. Top of their tribe in researching, designing, modeling, blogging and influencing, our brilliant lineup takes you on an inspiring journey with those reshaping style across the world.

Retrospective
For our title story we interact with sari evangelist, author, researcher and design developer Rta Kapur Chishti and learn more about her practice and her contribution to celebrating handspun-hand-woven textile.
Listed
We speak with one of the most respected and inspirational designers, Sanjay Garg, whose dedication to making the sari here-and-now has not gone unnoticed. We feature Pooja Mor, the most popular Indian face on the international runway and campaigns. Blogger and photographer Manou has influenced many with his street photography and eye for presenting fashion in a simple and unassuming manner. And there's Gunita Stobe and Mark Luburic from Anima Creative Management, a talent management company that has been instrumental in launching many careers in India and globally.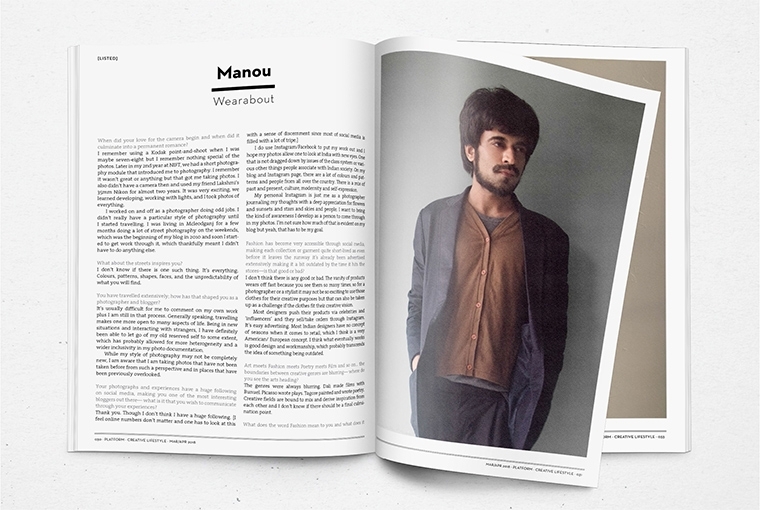 Special
Leonardo Pucci, who has added his creative expertise to fashion setters such as Prada and Christian Dior, is all set to exhibit his first solo photographic exhibition. He takes us through his two deeply interconnected passions—fashion and photography.
Interview
Assistant Curator of South Asian Art at the Metropolitan Museum of Art, Shanay Jhaveri gives us an in-depth insight into his love for the arts, his driving force and his artistic concerns.
Three Minutes
A poet-dancer we love, Tishani Doshi takes us through her latest work, her world and her life all in single sentences.
Style
Our spring style spread, All That Glitters is Gucci, challenges the norm and changes the rules with its exclusive statements.
Film
The very talented Arjun Mukerjee takes us behind the story of his brilliant new film, Three Storeys.
Inform
Aashrita Kamath, who is changing the production design game in Hollywood with films such as Avatar in her kitty, shares her journey.

Travel
There is war—and there is wonder. There is pain—there is paradise. We find the harmony in the paradoxical heaven that is Kashmir.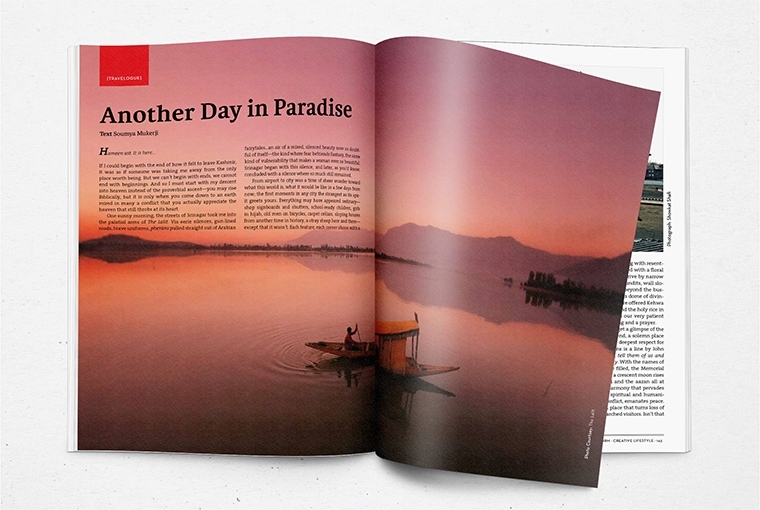 And there's much more, get your copy at leading bookstores now!