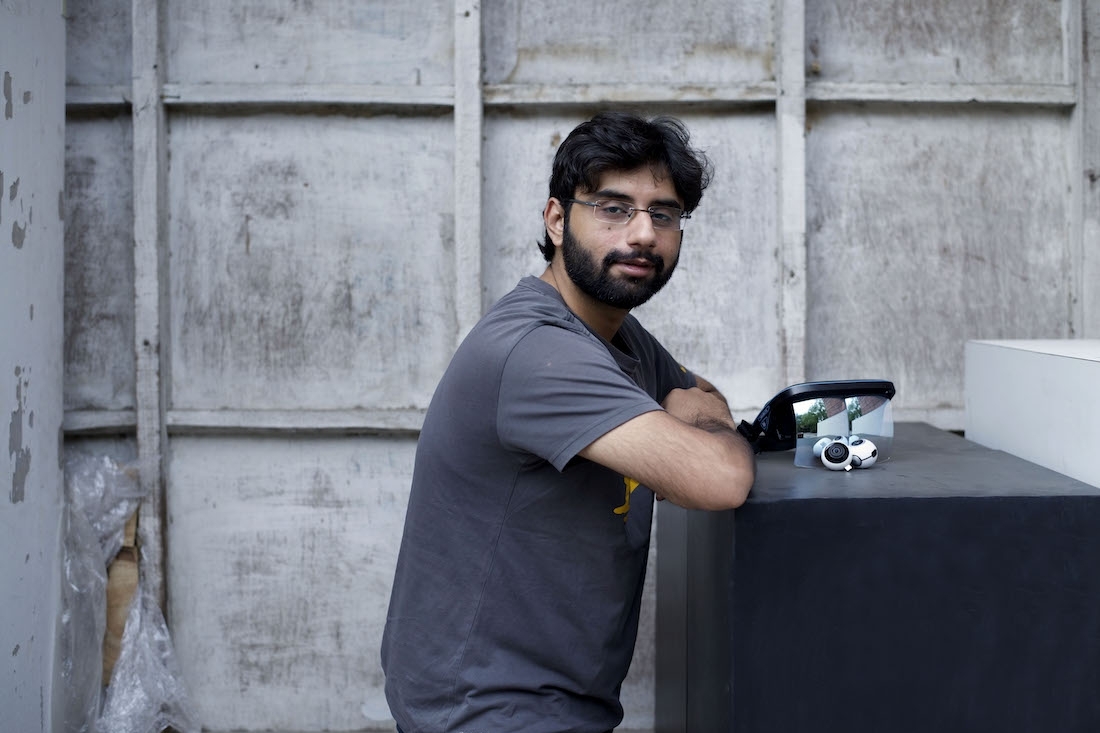 Innovation is a tricky thing. The market may not know what is next and yet it expects the unexpected all the time. This is exactly what Kshitij Marwah does for a living. He innovates stuff at the edge of technology, art and design.
Born to a family of doctors, lawyers and math professors in Delhi, Kshitij had a conventional childhood where arts weren't allowed inside the door and everything was by the book. Traditional method of education never really impressed him. He was always innovating and experimenting with computers. Kshitij stood at the bottom third of his class at IIT Delhi. During his convocation, he told his father that he stood towards the last as the queue was arranged alphabetically. But he was one of the very few in his class who won the Google Prodigy Award at 19, managed an opportunity to work with doctors at Harvard Medical Schooland an internship at the Stanford University.
Kshitij graduated from IIT Delhi in 2009, when the start- up scene in India was still young. There were barely any world-beaters in the startup space coming out from India. The lack of a multi-disciplinary approach in India to studying or collaborating on projects really irked him. But it was the Google Prodigy Award that helped him kickstart his jour- ney in innovation. 'There were two professors from Harvard Medical School and MIT who really liked my product—a collaborative tool to help improve engagements between doctors to discuss their patient studies—and invited me to join their research in the healthcare field.' In addition, he also worked on making low-cost medical diagnostic products to monitor ECG, blood pressure and so on. Kshitij liked the experience and continued working in the Silicon Valley for a year longer and was also associated with Stanford for a brief while. After all these stints in 2011, he joined the MIT Media Labs in Massachusetts, USA.
'At that time I was immersed in technology and had no clue about design. But I knew the wonders it could do if I could marry both. The MIT Media Lab is a fellowship which lets you collaborate with people from different fields such as healthcare, design, journalism and so on. It has a multi-disciplinary approach to solving problems. I realized that there was no reason for such a thing to not happen in India. We have the best of educational facilities—IITs, IIMs, NIDs and so on. So we have a huge pool of talent who are not really collaborating. So I thought of starting the MIT Media Labs India initiative, which would work on creating a platform for multi-disciplinary collaborations in order to work on creating innovative products.' Around 2011-12 when the startup culture was starting to get noticed in India, Kshitij noticed that most of the them were concentrated around providing services and apps, a fact that exists to this day. According to him, most of the companies were knockoffs of services that were already working in the US. 'Innovation, for which most of Silicon Valley companies were known, was hardly present in India,' he says. So he decided to move back to India and scale up the India Initiative Media Lab Project. But it wasn't soon until he realised that if you really need to change the eco-system here, you need to make products in India. And so, he started Tesseract Inc. with the sole aim of making end to end products in India.
With Tesseract, Kshitij and team [all fellows from the MIT Media Lab India Initiative] have developed cutting-edge technology in the form of Quark 360—the world's smallest 360 Virtual Reality [VR] camera and Holoboard, the world's first holographic headset that works with smartphones. Some of that ground-breaking technology that put him on the Forbeslist of people to watch out for.
Kshitij believes that virtual reality and augmented real- ity [VR and AR] are the new mediums for human beings to tell their stories in a much more 'experiential and immersive manner'. It marks a natural progression, as he says, 'From the spoken word to the written word, from photos to videos. 'We have always found new ways and tools to tell our stories. So we want to give the customers physical content. Content they can touch, move and interact with.' The power of his belief in VR and AR, backed by the rigour of his technical education [nevermind that he dropped out of his PhD at MIT Media Lab], led Kshitij to his innovations. He says, 'The QuarkVR camera will democratise mixed reality content creation and the Holoboard AR headset will allow for its viewing in a truly immersive and unique manner.' He breaks it down further. 'Imagine the next time you are watching a cricket match in your house. Rather than sitting in front of your tele- vision, with our Quark camera streaming the matchlive in VR and the Holoboard headset, you can feel as if you are sitting right in the stadium but in the comfort of your home.' Kshitij believes that the innovations coming out of Tesseract, which are being adopted in the education, medical and aviation sectors, will revolutionise the way we capture, consume and see content and media. 'With our technology, we believe we can make sure that our society can capture, share and consume their daily experiences and share stories across generations with an experience that is immersive and powerful.'

Text Hansika Lohani Mehtani