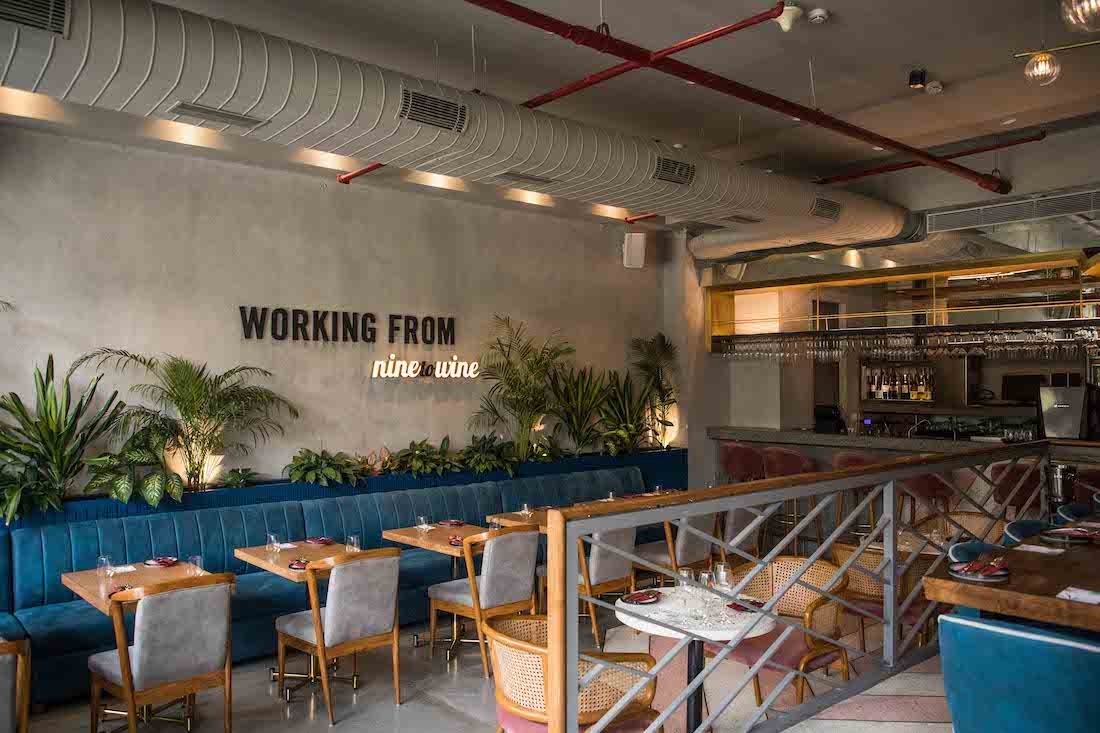 We walked around the many choices in Worldmark on a weekday to arrive at Mesa. Like a lady whose name sounds like she'd love to stand away from the crowd, Mesa stood right in the corner, far removed, beckoning only those who dared to step away from the hullabaloo and step into their own zone. Inside, the quietude reinforced her spirit.
Mesa takes its inspiration from La Mesa in Spanish which means 'the table', and is suggestive of the sobremesa, which is a Spanish tradition that involves people coming together at a table to enjoy a drink and great conversations. Well enough, we must have ended up talking a good 15 minutes – perhaps even 20 – before placing our order or realizing how that time flew by!
We picked the upstairs, bright and sunny even in its evening lighting, after a little deliberation. Our table came with an endearing little note that had on it a story about an imaginary character who seemed to enjoy a glass of wine with much chatter and abandon. We, however, settled for the elderflower spritz, subdued and heady in its beautiful blend. The other drink on our table was a crisp single malt, even as diverse selections of wines-by-the-glass from all over the world looked at us from the well curated menu.
Our salad of baked goat cheese and micro greens was a healthful delight – most of the mixed leaf produce is sourced fresh from farm, we got to know on a little prodding and without prior boasting. The serving spoke for itself. Next, the bubbling paprika prawns kicked alive our tastebuds with their piquant play of garlic, olive oil, gnocchi and cherry tomatoes.
Among the entrees, we picked from their proud paella section – bacon and chorizo. It tasted different from the classics we had right in the land of the paella – and so a conversation with the chef was a must. He went on to explain to us happily how the Mesa outtake is a contemporary version of the traditional Spanish rice dish, and the slightly stickier broth is intended to balance the sharpness of the bacon that it romances. Ah.
We were hardly left with room for dessert, but it would have been unfair to not try the Madagascar, if for nothing then that sheer name which always manages to evoke pictures of happy animated creatures in song. The chocolate mousse, pink peppercorn crumb, coffee anglaise and espresso ice cream danced just as merry one atop the other, and another deviant version was offered to us after a hardcore cocoa conversation with the chef.
As you can see, the conversation - along with good food – often flows place best in the most unassuming corners, whether in life or in Aerocity!
Text Platform Desk