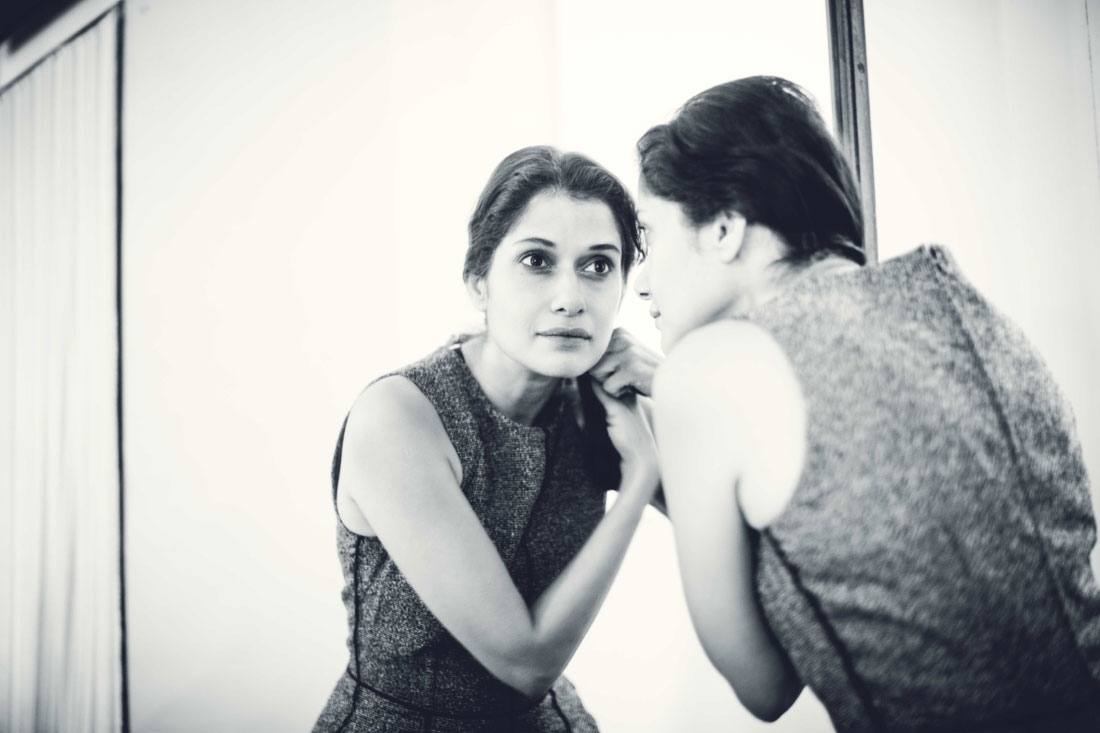 Molly Sweeney - A Monologue of Emotions will be hosted at the OddBird Theatre & Foundation in Chattarpur, New Delhi from the 10th to 15th of October, starting 8 pm.

Irish playwright Brian Friel wrote Molly Sweeney way back in 1994, and it made its stage debut at the Gate Theatre in Dublin the same year. In his own turn, Friel's rendition was inspired by Oliver Sack's To See and Not See. After years of stage productions and revivals across cities including an Off-Broadway premiere, the unnerving tale of a woman without sight comes to India with Vidushi Mehra and Samar Sarila spearheading the riveting story conducted through a union of three distinct monologues that manages to isolate yet invigorate at the same time. This won't be a novice stint in theatre for the two artists who hope to put up a play with a little something for everyone. In their own words, 'this is a show that tells a beautiful, sensitive story of strength and courage. It's a show meant for all, who understand and applaud the human spirit.'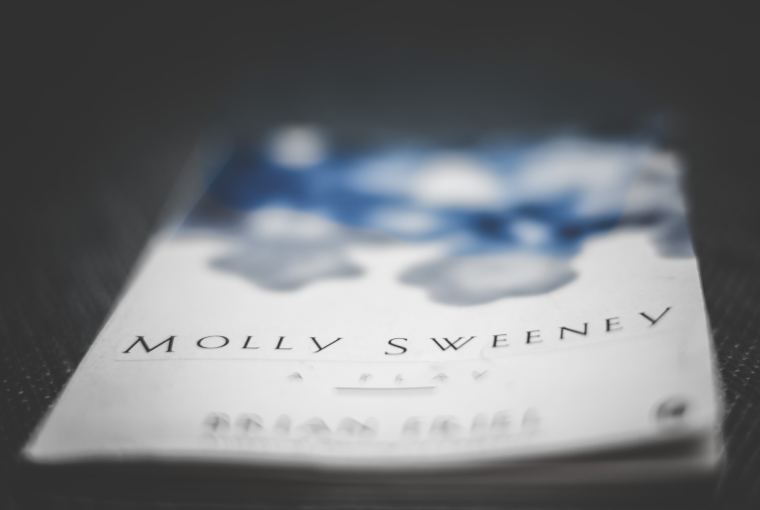 Molly is a 41 year old massage therapist. Having lost the gift of sight when only ten months old, she's been blind for almost her entire existence but has never lived her life short of the fullest. Vidushi Mishra has already commanded the stage with performances in both Skylight and The Lives of Others and now with Friel's adapted stage production is challenged with a character that took quite the conducive preparation. Shaping up for the role required her dedication on several added fronts, most of which were a combination of her personal investment in comprehensively studying the layers of the lead role and a broad characterisation dictated by director Rehaan Engineer. 'I carefully followed the instructions of my director who has a superlative understanding of the text and all that lies in between. I also had the good fortune of interacting with students at the blind school. I observed the wonderful qualities they donned despite of their inability to see. I also researched the medical condition the character suffers from, Retinitis Pigments.'

Apart from the titular act that the play gets its name from, two male leads complete the trio that deliver three very distinct monologues to convey an experience not short of raw emotion and energy in any measure. Her profession also happens to be the reason Molly met her husband-to-be, Frank Sweeney portrayed by Farhad Colabavala. Quirky, jovial and of the belief that his wife could very much have her sight back, he persuades her to visit the now disgraced ophthalmologist Dr. Rice. Samar Sarila is tasked with bringing to stage, the complex yet rich background of the once renowned surgeon who has his own vested interest in an operation that could change the couple's life forever, along with his own. 'An honest and engaging portrayal of a man ravaged by alcohol, filled with regret. Who humorously tries to pull his life together,' is how Samar describes Dr. Rice, a man racked day and night with the humongous task of putting his integrity back together.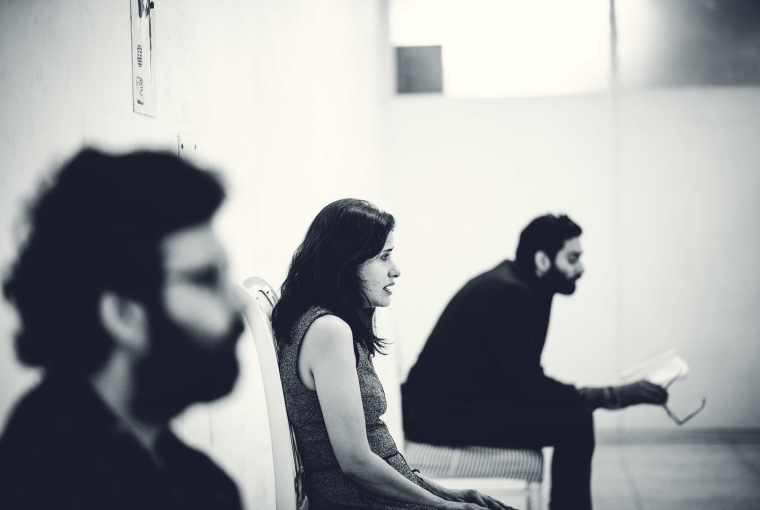 The play dramatically unravels through the power of a minimalist set design, a unique light and sound set-up and three stellar instances in acting. The use of on-stage antics have especially been altered considering how it's meant to influence the audience's perception of how the story unfolds. And given that the play involves deflections from how humans perceive the act of seeing, the entire stage design was built central to the same. 'The playwright usually never indicates the usage of light and sound, however since it's a minimalist set, with three chairs and three characters in them, the lighting design was kept very simple. Rehaan had done the play in Mumbai some years ago, he had the music from then and for the current production he has chosen some more classical pieces of music.'

Another one if its constructs is the organic, collaborative and narrative three-monologue set-up which makes Molly Sweeney a rare experience treated with heavy dialogue that doesn't build off of interactions between its characters. The monologues are meant to haunt and shift audience perspective from Molly to Frank to Dr. Rice as each undergoes a definitive learning process that forbodes terrifying consequences for each. Samar and Vidushi discuss the peculiar narrative device which is put to work in the two-act performance. Turns out using only three distinctive monologues is more uncommon than common. 'It is an unusual piece, you do usually encounter single characters doing monologues on stage, here in Molly Sweeney, there are three characters talking about a blind woman, but the playwright has carefully woven the lines to take care of each perspective along with their own past history.'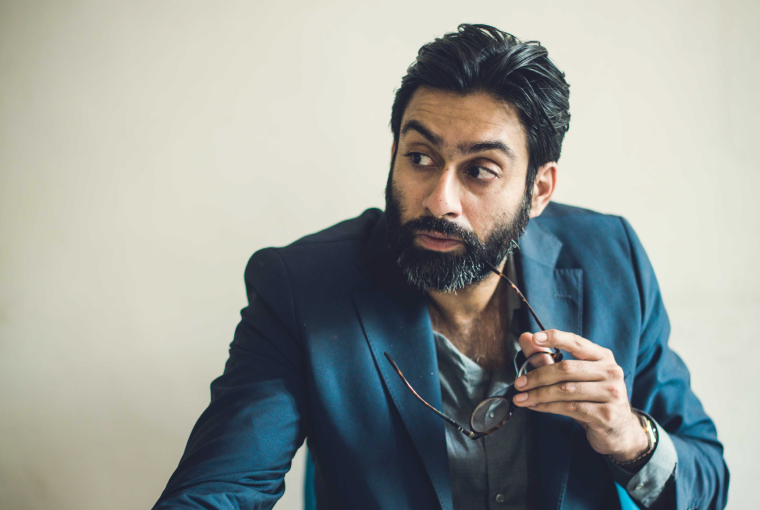 Molly Sweeney's story is one of determination. Being the very first Indian revival, the play has come a long way from it's European roots and carries with it, a script that continues to be socially and emotionally relevant to this day. Which happens to be the very reason that the retelling of a play that's been around for the better part of two decades didn't suggest certain tweaks or shape-ups. 'The original script is the hero. At best we can only hope to do the text justice and bring out the storytelling through each character truthfully,' maintains the creative duo behind the performance designed for the domestic audience. 'The biggest challenge was learning and memorising the text yet being true to translate the pathos of each character. This is an unusual play with three characters telling their stories from their perspectives through monologues. So acute attentiveness and focus was required in stabilising the mind to deliver the lines.'

Everything from the plot to the people involved, tempts us to experience the one-time opportunity this evening of compelling theatre cloaking a monologue of emotions guarantees. And lucky for anyone that's around for it, it'll be gracing the stage for five evenings in a row.

Don't miss out on your chance to catch the play here.


Text Shristi Singh