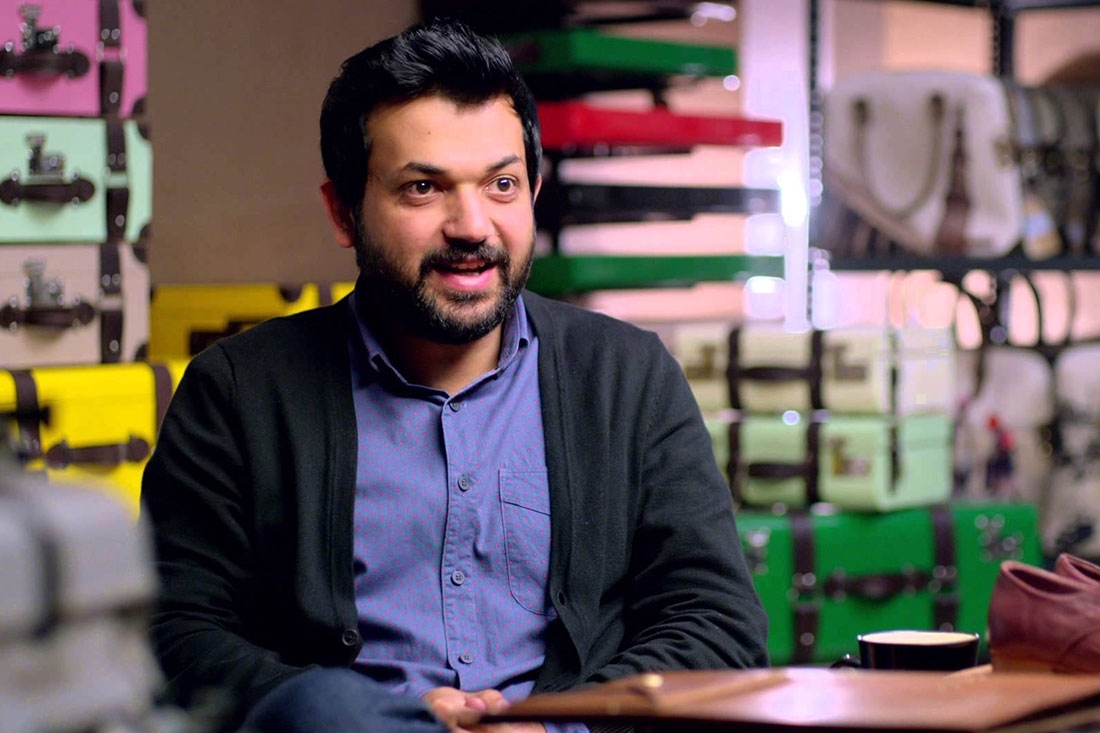 Interview of the Week
Gautam Sinha
Almost seven years ago, the homegrown luxury brand Nappa Dori introduced the people of Delhi to the possibilities of fine leather. Brainchild of Gautam Sinha, the brand's latest retail outlet monikered Nappa Dori Warehouse is everything one could ask for—a store, a cafe, and a DIY space. A warehouse-turned-concept store, it is Gautam's way of telling Nappa Dori's story; its evolution from a little pioneering space in Hauz Khas to a massive 6000 sq. ft area in Chhatarpur, New Delhi. With a little design library that is still under works, an upcoming Christmas market and pet-friendly Cafe Dori, the Nappa Dori Warehouse is Gautam's attempt at expanding the brand in more ways than just its products.
We spoke to him about the idea behind his new space and how he plans on experimenting with it.

What's your story?
After graduating, I worked for this Danish brand that used to make Christmas ornaments. Then I started my own company called Definite Design and we dealt with leather. It's where I learnt the ropes. I mainly worked with a lot of Scandinavian and Danish companies and made a lot of fashion accessories for them but eventually got bored. Which is when Nappa Dori happened.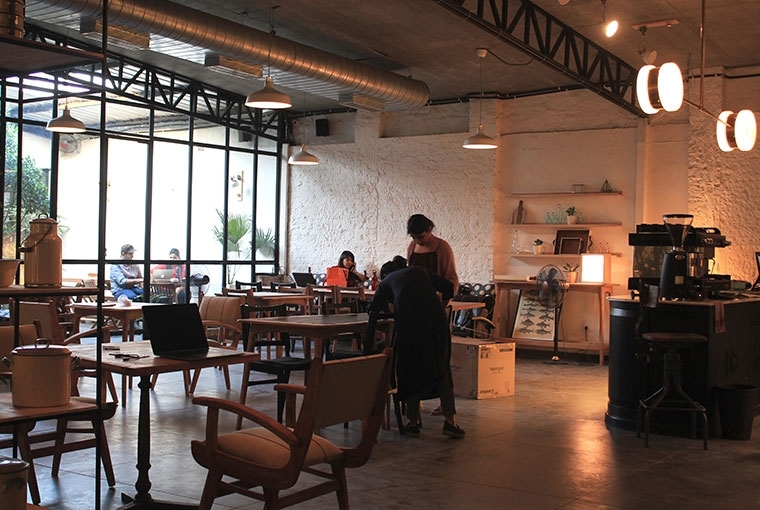 Tell me about Nappa Dori's journey so far.
We started on 11th December 2010, to be precise. Nappa Dori was my way of venting out my own creative juices. The idea was to create quality products that would be reflective of my design sensibilities. It started off from a small little store in Hauz Khas.
The Nappa Dori Warehouse is our biggest and most ambitious one. We've gone from making just bags to other products. We've evolved into a lifestyle brand. We're also launching our latest range of Nappa Dori objects which have more to do with things that reflect the Nappa Dori world but in home decor.

Also, how did you settle on the name Nappa Dori?
I've been a Delhi boy all my life and the architecture of Lutyen's Delhi has influenced my design sensibility quite a bit. I've always gravitated towards when the British were here, the architecture back then and how the fusion of design happened. So with my brand I wanted to pay homage to how design blended with Indian artisanship and the British sensibility.
I thought of different, funny names: The Fifth Battalion, The Regiment and whatnot, but none of that really worked out because I feel a brand name cannot be made on trends or a singular thought. So one day I was just sitting and thinking about what to call it and I had the elements on my table: Leather (Nappa) and Cord (Dori), and that's how it happened.
The name transcends into a lot of cultures as well because a lot of Japanese people have come and told me that Nappa Dori means 'street' in Japanese, which I had no clue about. Nappa also means to measure so a lot of people assume that.
Tell us about the concept of Nappa Dori Warehouse and how it came to be.
We wanted to make something that was more experiential, and not just retail in the conventional sense. We wanted to create a space that tells the story of the brand in more ways than just the product.
At the Warehouse, we've decided to stock other brands, like Bodice and Shift, that we feel fit in our ecosystem really well. We also have an entire range of stationery products with all sorts of indie design magazines like Kinfolk, Wallpaper, Monocle etc.
The Cafe is a big part of this space, it's the new baby at Nappa Dori. It's a 48-seater with an extensive menu serving pan-European dishes and Blue Tokai coffee.

Has there been any significant shift in the identity of your brand from when it started?
Not really, I think we have stayed true to our identity. The fact that we haven't changed and we've been true to ourselves is a testament to how well we have done. I feel a lot of brands feel the urge to make money which I agree is very critical, even for me. But one thing I didn't want to compromise on was to make quick money and dilute the brand and I think that's the reason it has evolved in such a way.

What's next?
We're going to be doing a Christmas market on the 9th and 10th December. This time we're inviting ten other brands to come and be a part of it too. There'll be some music, some shopping, some food. It'll be a fun two days.
The Atelier is something new that we're starting at the Warehouse. It will be functional by mid-December. It's a workshop where we'll be conducting live demonstrations of products. You can come choose the leather and the buckle and we make a belt for you then and there.



Text Pankhur Shukla