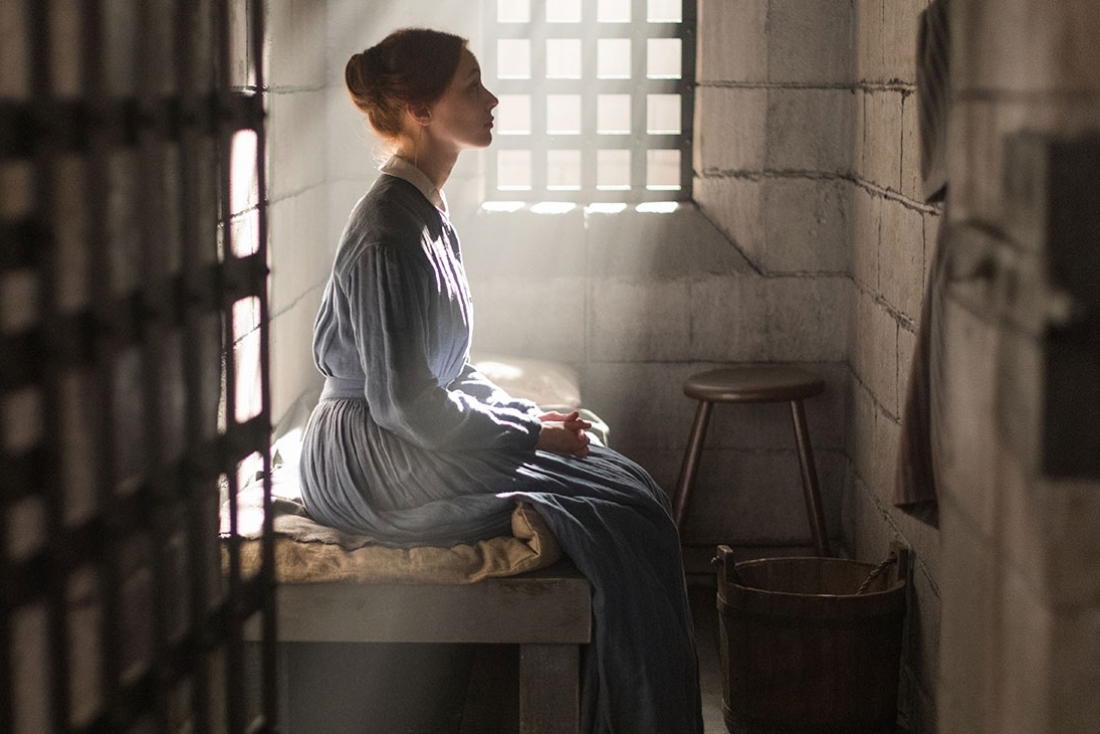 Remember when each Harry Potter book was adapted into a movie and received with fury for not having done enough justice to the original paperbacks? Well, it took them time but I think content creators have finally come to a solution. From Atwood's The Handmaid's Tale and Gaiman's American Gods to the controversial 13 Reasons Why, 2017 has been all about books that have made it to the screens of our portable devices in the form of TV series that keep our minds chasing for more. Engaging plot lines are no longer being forced to fit into 120 minute slots. The age-old debate between bibliophiles and cinephiles has, if not completely disappeared, cooled down a little and created a sort of middle ground of acceptance and endearment. The world of audiovisual is welcoming books of all genres without compromising on the narrative and is beating the big screen because of the time constraints that come with it.
Here's our pick of three Netflix series that bring life to the best of twentieth-century literature.
MINDHUNTER
Based on a memoir called Mindhunter: Inside the FBI's Elite Serial Crime Unit written by John E. Douglas—the man who introduced Criminal Profiling to the world, this is one of those shows that you're going to end up binge watching through the night. Not because of its cliffhangers, but because of how systematically it draws you in and exposes you to spine chilling stories of murder and madness. Set in 1970s America, when criminal psychology was still an evolving discipline, the show follows FBI detectives as they interrogate imprisoned serial killers with the hope of gaining knowledge that they can apply to their ongoing cases. The inside of a murderer can be a haunting place and Mindhunter proves exactly that.
A still from Anne with an E
ANNE WITH AN E
Anne with an E is a coming-of-age story of an orphan girl who, due to a misunderstanding, finds herself in an unlikely foster home. A victorian young-adult novel adapted for the screen; it is the story of Anne Shirley, a quirky and imaginative adolescent. Struggling with issues of identity, she lives the life of an outsider trying to form new friendships and welcoming her new life against all odds. An adaptation of the 1908 novel called Anne of Green Gables by L.M. Montgomery, the show has recently been renewed for its second season to be released in 2018. It takes us into Anne's life through flashbacks that tell us about her bleak reality of what it's like to be handed over from one foster home to another.
ALIAS GRACE
Another one of Canadian novelist Margaret Atwood's works, Alias Grace is the story of a convicted murderess, Grace Marks, who is released from prison and hired as a domestic servant in the Kinnear household. All is going pretty well for her until a double murder leaves the Kinnear household dead. Grace is the only one alive. Based on an award-winning novel of the same name and exploring themes of insanity and male perception of female fragility, this miniseries allows the protagonist, Grace, to narrate her own story layer by layer.


Text Pankhuri Shukla