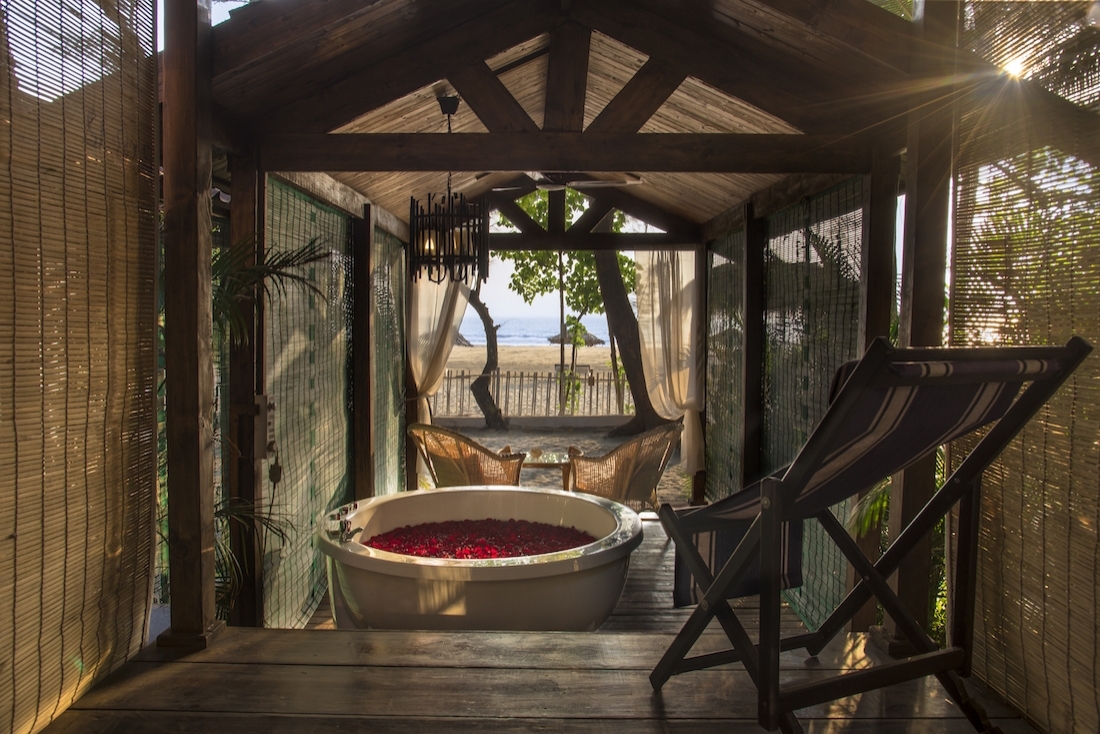 Peace has two new addresses in Goa
Goa has become synonymous to a carnivalesque paradise with its bohemian hustle bustle, noisy nightlife full of casinos and beachside parties, and yet, we found ourselves in a new place that defines peace and solitude. The LaRiSa Beach Resort, nestled in the far Morjim area of Goa, is a quiet-seeker's paradise.
LaRiSa sounds like a lady who loves luxury and her own space, so her home, made of eight elegant, wooden rooms and a private deck attached to each with a Jacuzzi and a sea view, define her magnificently. Like her own self, considerably accessible but only selectively experienced, her friends who stop by are often solo travellers seeking creative sanctuary.
The rustic wooden cottages, the textured tiles, the white of the sea is calming and therapeutic. Whether it is only about staying inside your bathtub all day and soaking in the beautiful view of the blue sea or taking a quick walk in the sands to get some sun and sea-salt in your hair, LaRiSa is a pampersome paradise. Here, you can explore unexplored sands and breathe the beach undisturbed and inspired.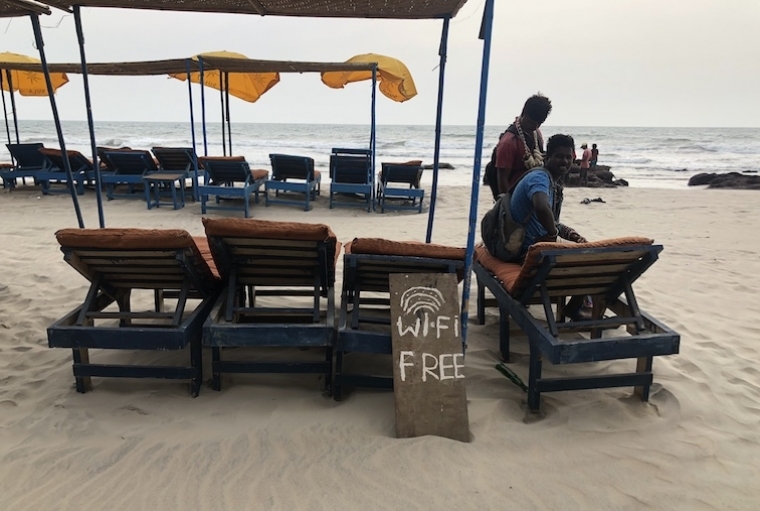 A 10-minute scooty ride away is another gem, La Plage, a Goan-French beachside restaurant run by Serge and Florence, two French people who flew down to India twenty years ago, and never left. It is full of bohemian shops, paintings, doodles and creatives hanging out and taking in the sea. The owners are former fashion designers, so just like fashion isn't stagnant, neither is La Plage, as they have a policy of creating a new ambience every year.
In a conversation with Serge about France, Goa and India over the past two decades, we not only learned how important it is to be brave enough to trust your gut and go after your dreams even if they are oceans away, but how it's not important to be unique and yet adaptive to change, which is exactly what La Plage stands for. The mango and beetroot carpaccio, Greek feta, peanuts and coriander are what we recommend on the menu, apart from their dark chocolate sorbets, the baby chocolate fondant with fresh vanilla cream from Kerala, and their tartlet with strawberries on a light lemony cream.
LaRiSa and La Plage together make one day in Goa seem like many days of peace. 'There is no gate, no lock, no bolt that can set upon the freedom of my mind' - it's almost ironic, how the book in our hands at the time happened to be Virginia Woolf's A Room Of One's Own.


Text Priyanshi Jain