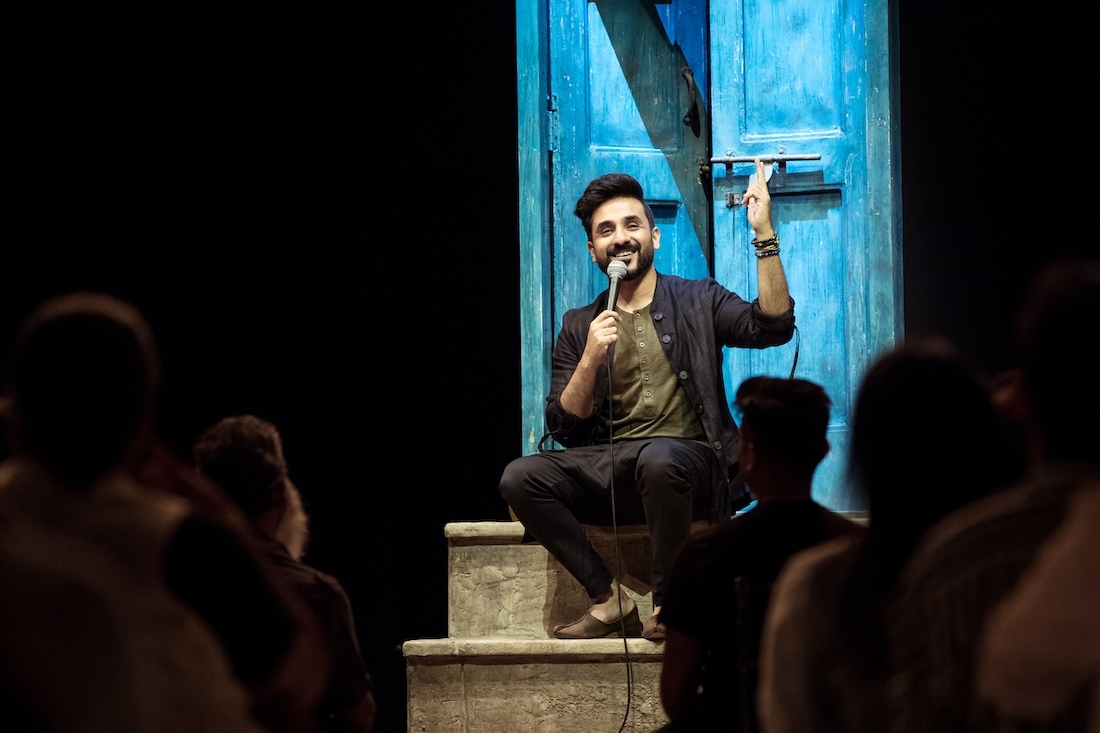 'Standup comedy doesn't make me laugh' - Vir Das
What is it that makes India great? Is it our historic struggle for Independence, or the fact that Indians take pride in the smallest of things, like Parle-G? To recount his favourite things about his homeland, India's favourite comic Vir Das has returned to Netflix for his standup special, Vir Das: For India, that was released recently.

This association with Netflix makes Vir one of six global talents to have three standup specials and reach the platform's wide audience. so, this weekend, sit back and unwind as Vir narrates his favourite childhood memories and also why his own craft, standup comedy, doesn't make him laugh! Excerpts from the interview:


Could you give us a quick insight into what we could expect from your homecoming Netflix Special, Vir Das: For India? Also, what does it mean to you to be Indian?
To be an Indian means to not try and be anything but yourself. That is the one thing I figured out writing this show, that there are 1.3 billion people in India, different versions of Indian, and yet we are the only country where ultimately the most Indian thing is just to be like any unique khichdi or thali and that is what is ultimately being Indian. While writing for this show, I tried to write for many different audiences and then I figured out that I'll just put my India out there and hope that people can relate to it.

Lead me through the process of your work? Do you sit down and write something everyday or just shut yourself up when approaching a deadline? What is your method?
I always print the poster first and book the venue and put it out there on social media. Then that means that I have to write the show. Like, when I was writing For India, in April I had booked Mehboob Studios for October 9th and that meant that I had April to August to write and rehearse this show. Then, it is a a little bit of writing every single day. I write for about ten minutes. I go to Cuckoo Club or some other comedy club, or as part of a larger show that I'm already doing and start testing new material. When I was writing for this show, by June I think I was done with the writing part of it. I started in auditoriums and based on all the feedback I got from the audience, in September I re-wrote and then we shot it in October.
How did you prepare for this particular show? What sort of research went behind it and how were you led towards the idea initially?
There was a fair amount of research. The show falls into particular categories. So we begin easy -- something comfortable like Chavanprash, Parle G -- and that is just supposed to get you going but once you get to books, you have to legit pick some of the most popular books in India. There is no text that is most popular like the Vedas, and I don't think there has been any text more controversial than the Satanic Verses, but you also want to make it fun, so I brought in something for kids like Tinkle comics. If you look at our battles, World War II was something I really wanted to talk about because I feel India is somewhat un-credited for that war, we did pay for it and if you just talk to any random man on the street and ask them the one war they remember, they'll say Kargil so you have to talk about that. The Mughal Empire is just a great story, like the the battle of Panipat is a fantastic story so I wanted to do that. In doing this, you have to research how the battle of Panipat peaked or what happened in World War II, but then also doing a one-hour show at a club, hanging around for half an hour more on stage and asking which movie do you like or what are you reading or what do you want to talk about or what do you think are the most tragic things that have happened. So there was a lot of give and take with the audience.
Going a little off track, how do you deal with trolls, Vir?
I don't, trolls deal with me. That's the best way to put it. I mean, it's all fun. I am supremely conscious of the fact that social media is 'social media'. I love it when the troll is funny, I love it when a legitimately salty tweet makes me laugh and then I respond to it, but there is nothing worse anyone can say compared to the stuff I say about myself on stage. So it is all part and parcel of my craft.

Do you laugh at your own jokes?
No. I don't laugh at my own jokes, not really. I don't laugh at most comedians' jokes either. When I watch a comedian, it's for the craft. I'll laugh at Mel Brooks' movies or I'll laugh at like Andaz Apna Apna or a really funny book, but no, standup comedy doesn't make me laugh.
Is there a difference between Vir the performer and Vir the person? if yes then what is it?
Vir the performer is richer! I am socially inept, an entire introvert and would like nothing more than to just stay in my study all day with my wife and my bulldog in real life. Vir the performer, on the other hand, could not be further removed from that. Since I was five years old, the only place I have felt truly fearless or comfortable is on a stage. I am a Gemini, so this split personality disorder kind of works with that.
How would you describe humanity today?
Faltering, in one word but hopefully not gone and waiting for resurrection.
If you could be a superhero, what would you want your super powers to be?
I would like to be a guy who creates food. I would like to snap my fingers and whatever the person desires to eat the most would be in front of them. Also because I believe no one can really compete with food, you could have Mr.Bachchan on stage or you could have Tom Cruise on stage but if there are good Kathi rolls in front of you, they are not competing. I genuinely believe the world will be a better place with better food.

Text Hansika Lohani Mehtani