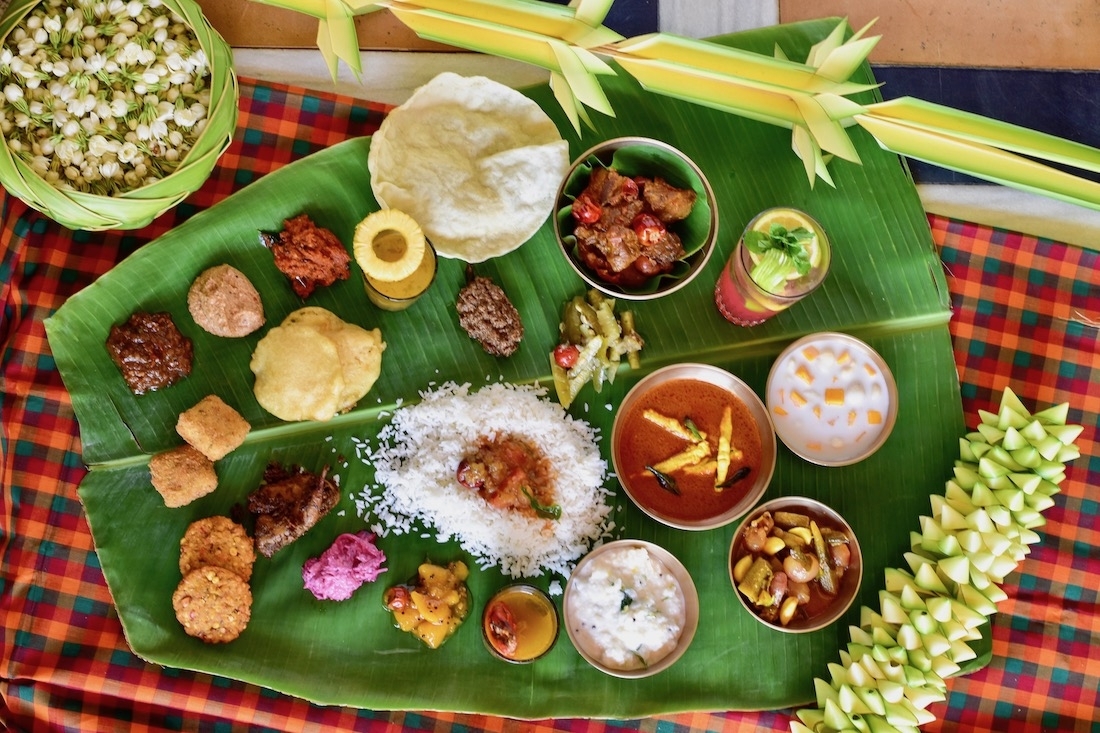 The Bombay Canteen: Canteen Chettinad Table
The Bombay Canteen not only cherishes the old times but also celebrates the new ones. A cafe and a bar that is influenced by the firm Indian roots, interprets India's old age traditions and brings them back to us in different ways on different days! We tried The 'Canteen Chettinad Table', in collaboration with the award-winning heritage hotel, The Bangala, which immediately transcended us to an experience of the unique culture, food and traditions of the Chettiar community.

A traditional Chettinad meal is an elaborate affair with a careful balance of flavours, textures and colours and often comprises over seven to nine courses. And at The Bombay Canteen we consumed the same authentically on banana leaves and traditional thalis. Each dish is known to pack within it a unique individuality, best reflected in the interesting versions of sambhar and rasam prepared in the region. We tried a selection of snacks including Vella Paniyaram (shallow fried frilly rice pancakes) served with three types of chutneys including Thengai Thuvaiyal made with roasted coconut, Thakkali Thuvaiyal prepared with tomatoes and Daangar (sweet and sour chutney with tamarind and potato) and Ravai Cutlet (semolina and cheese cakes with fresh coriander). We also tried the Sambhar, served with piping hot traditional Ponni rice, Milagu Kozhambu (black peppercorn and fermented buttermilk-chili curry) and Kootu (mildly tempered seasonal vegetables with mustard).
The bartenders curated cocktails that were inspired by the very theme and essence. Bangala Old Fashioned, a heady mix of Singleton Glendullan, house-made pepper bitters, tamarind water and palm jaggery, Sarsaparilla Fizz made with vodka, sarsaparilla, rose & lime peel syrup mint topped with soda and the Chettinad G&T, comprising gin, house made nannari tonic water and watermelon cordial.
Everything about the night was tradition, from the servers white dhoti's to our thalis. Though the seven course meal might sound too heavy, it ironically was one of the lightest and most balanced diets we've consumed in a while. The Bombay Canteen is a must visit each time familiarity breeds contempt, each time one wishes to revisit a tradition- both old and new.
Text Priyanshi Jain