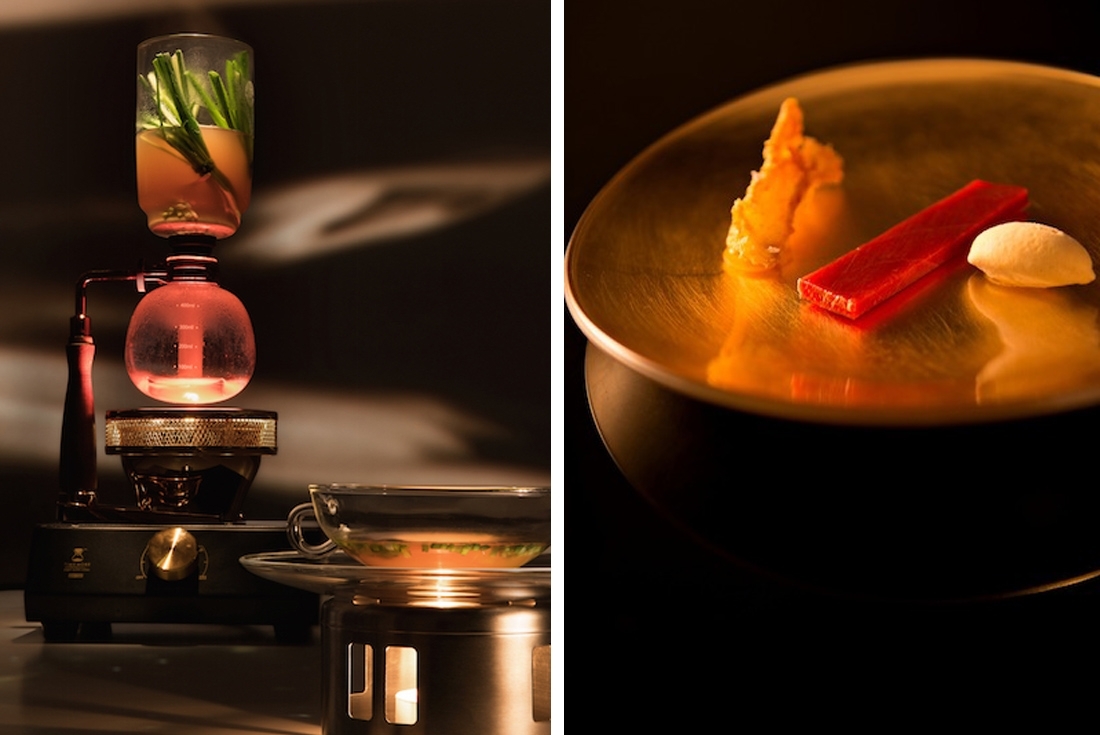 Ultravoilet by Paul Pairet
The Araki
London

Chef Mitsuhiro Araki intended a certain vision for his Tokyo venture, when he decidedly chose to give it a new address. A need to be challenged and in touch with a more global audience led him to London's 12 Burlington Street where The Araki poses a cozy invite. Which as of this October, became the first Japanese restaurant in the UK to receive three Michelin stars thus replicating the success of its Tokyo sushi bar.
The interior embodies an ancient Japanese theme borrowed from the country's Edo period. It hosts nine sushi-ya enthusiasts at its wooden counter shaped from two hundred-year-old cypress and an another six in a private dining room, all in attendance to be blown away by Araki's Edomae preparations originating in former Tokyo.
Following the Omakase tradition, the chef's set-menu dictates one rule- you leave the decisions up to the Oyakata, or Sushi Master in the common tongue. The single-standing menu boasts one main star- Sushi and served in keeping with the historic tea ceremony tradition of Sado. The Oyakata tailors his locally sourced fish into eleven courses including but not limited to his signature-styled tuna roped in from the coasts of Ireland, Beluga caviar wrapped in sashimi, sprat with flaked snapper and unagi served in nori roll which can be accompanied with a label from the short wine list.
The Rogue Experience
West Hollywood

Earlier this year, culinary mogul Wolfgang Puck turned his test kitchen into an experience that justifies its name. The Rogue Experience was born out of the celebrity chef's sheer need to continue learning, experimenting and above all, cooking. Being in the food business for over thirty years does that to a person. Admittedly not in it for the money, chef Puck keeps the workshop charmed with a rotating group of chefs flying in from around the world to reinvent a rotating thirteen course tasting menu, in the efforts to stay playful, imaginative and unpredictable.
The first wave of the collaborative space's curiosity-led themes derive from the restaurateur's 1982 fine dining prodigy, Spago. The hotspot lies at the heart of Wolfgang Puck's empire- a demure dining room at his corporate headquarters in the Pacific Design Centre where he makes use of new styles, techniques and equipment to create new menu items. Every evening, his eight guests are engage in a three hour tasting marathon from the week's menu featuring the impromptu likes of ocean trout with kohlrabi, char greened cabbage poised over buttermilk and purple cabbage oil and charcoal potatoes with ham mousse and hollandaise. A momentous occasion to witness chefs model food as they fancy, The Rogue Experience hits the inventive jackpot.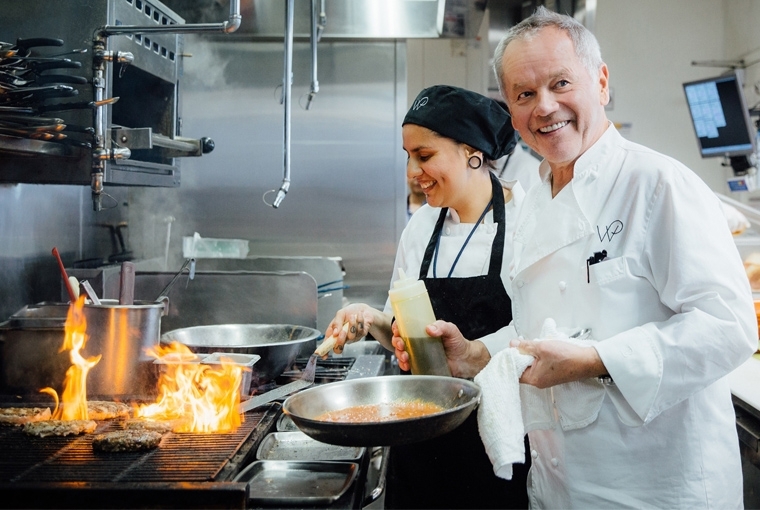 The Rogue Experience. West Hollywood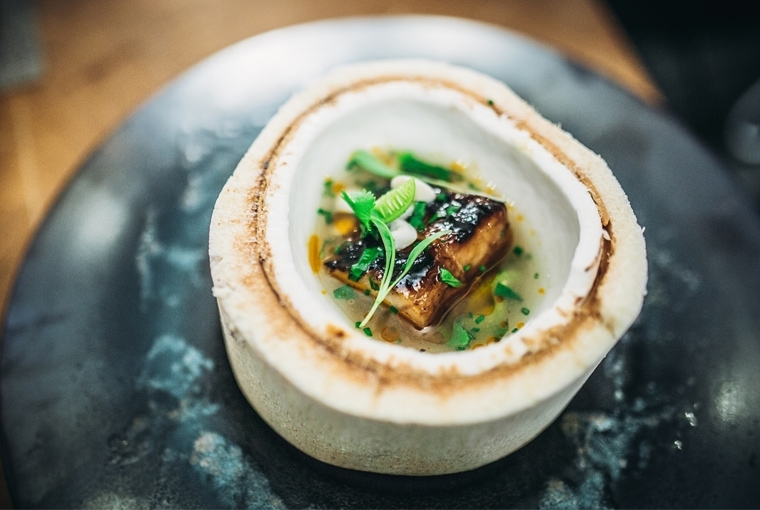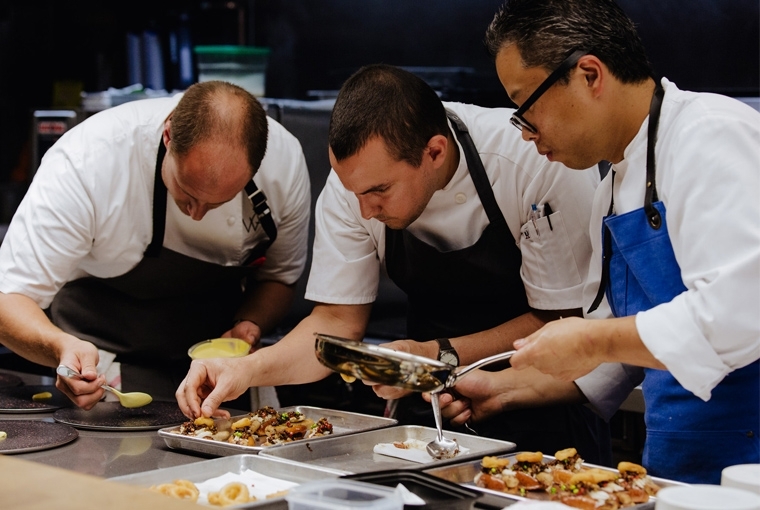 Ultra Violet by Paul Pairet
Shanghai

Having received its third Michelin star no more than a few weeks ago, Ultravoilet by chef Paul Pairet offers an episode in dining that goes far beyond the food palate. The single-table sensory dining experience takes place in an undisclosed location and is avant-garde on all accounts, from its three menus thematically titled UVA, UVB and UVC, video projects, mood music and scents. Every evening, 10 diners with bookings presumably well in advance, are treated to this inspiring and exclusive gourmet journey spaning 20 courses and five senses.
The purple-lit community table shared by the guests lies at the centre of a seemingly empty room lined with a canvas that's white for the most part. Until of course, the dishes start to arrive. From the savoury and sweet textures of Tomato Mozza and Again to the cigarette and ashtray layout for Foie Gras Can't Quit, each preparation is assigned a characteristic lighting, projection, soundtrack, scent and temperature. All of which embody Chef Pairet's philosophy meant to tailor the perceptions and emotions we associate with the food we eat.
Ultravoilet by Paul Pairet, Shanghai