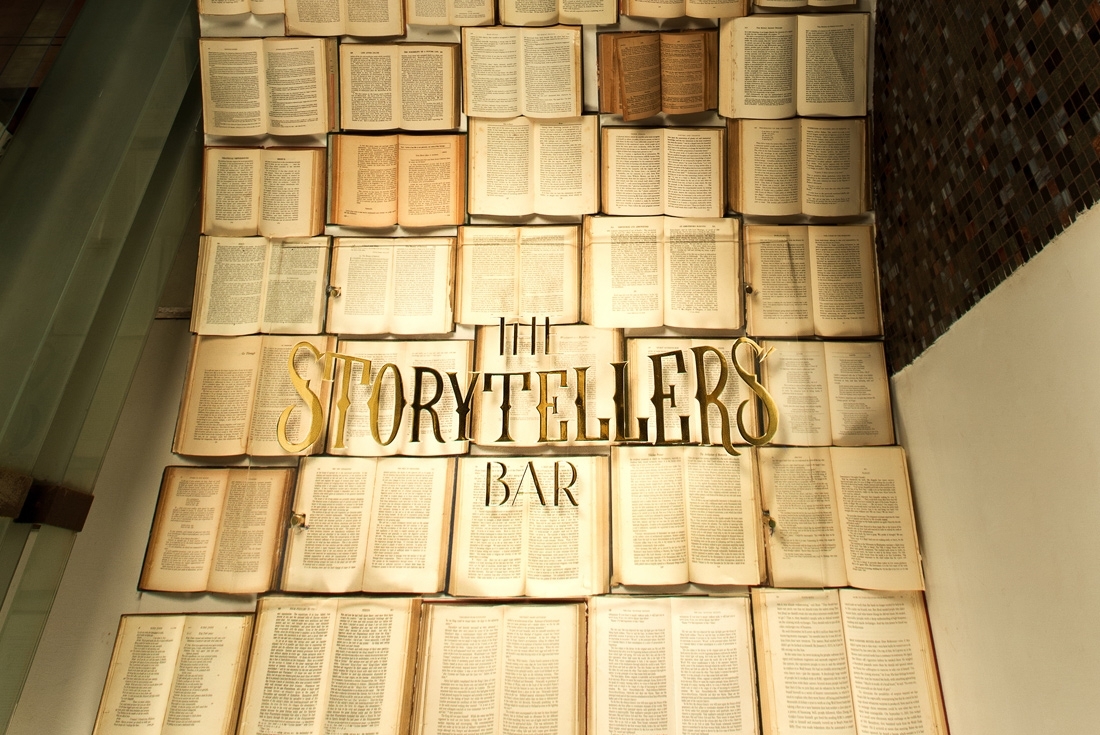 Memories make us. They can tear you to ashes or enrich you in more ways than one. The Storyteller's Bar in Pondicherry hopes to give you that—beautiful stories of travelers that come and go. Opened at a beautiful heritage property called The Promenade, the bar is something this quaint little French town needed.

No one knows Pondicherry better than Dilip Kapur. Founder and owner of the luxury leather brand, Hidesign, Kapur knows the streets by heart. While he walks you through the lanes, he greets people like his own. Kapur, who grew up here, talks to us about how he spent days stealing mangoes from the Ashram, the perfumery that still sells fragrance in the age old bottles. There is no better person to take you around Pondicherry than Kapur.

But why open a music venue then? 'Because the stories need to be heard', Kapur tells me. From homegrown ingredients used to stir up the menu, to the folk musicians who will be playing at the bar - every detail speaks volumes about the beautiful idea Kapur wants to communicate with this bar. Next step was connecting with his long term friend Simran Mulchandani, the brain behind Blue Frog to give us this memory museum.
The menu prepared by the executive chef at The Promenade is inspired by Auroville's almost dogmatic insistence on healthy, organic and sustainable food. Even the beverages take inspiration from the local produce—from signature cocktails to molecular concoctions. The drinks have been prepared by Mukesh Khatri of Bar Solutions who spent weeks in Pondicherry trying to absorb the culture and understand the produce. A beautiful ode to a unique history and a vibrant present—The Storyteller's Bar. Time to make a new memory.