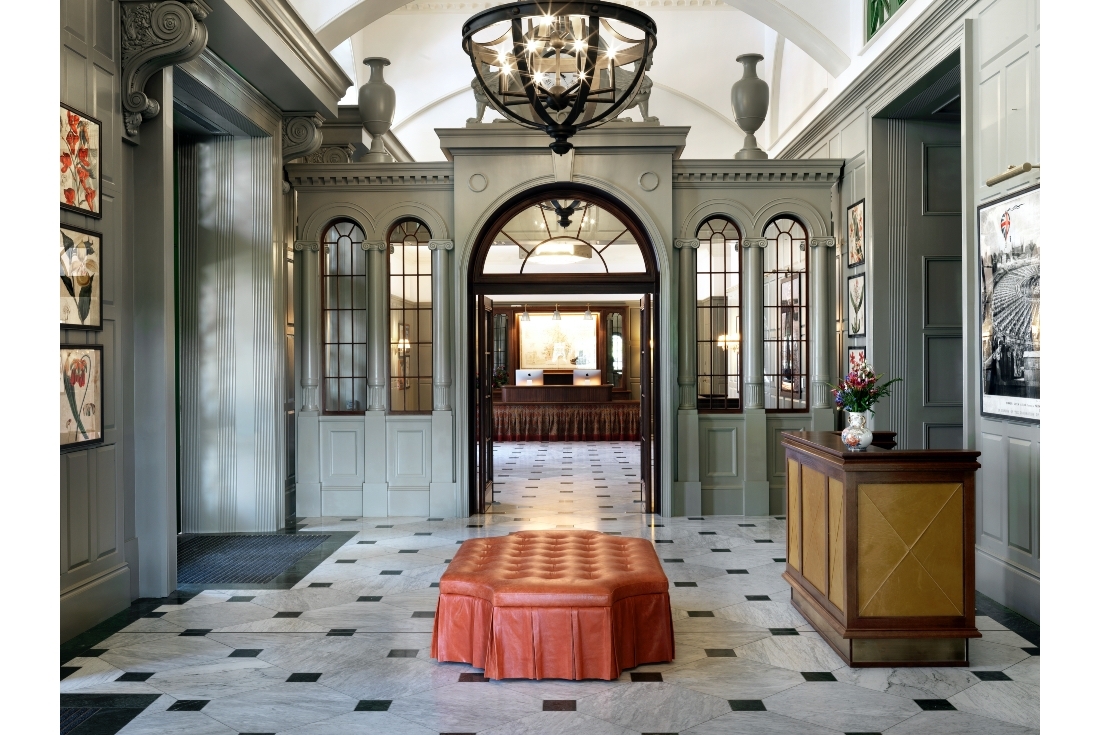 One of the many joys of London is the ease with which one can decamp to the glorious countryside, whether it is for a few days of walking, or admiring beautiful landmarked stately homes, or soaking in the rarified atmosphere of its university towns. After a few days in London, we hopped onto a train to Cambridge, a mere hour and 20 minutes away. Our purpose was to spend a few days getting a little lost in the architecture, the stories and absorbing the wealth of knowledge that imbues this grand old university and its 31 colleges (the second oldest university in the English-speaking world founded in 1209, it was granted the Royal charter in 1231 by King Henry III). To be able to walk from one college to the next, admiring the architecture and centuries old buildings, while learning how each one differed in character and spirit -- for all of this easy access we settled into our perfectly located handsome hotel, the University Arms. In a town with a lot of impressive history, this hotel had its own. From 1834, it is the oldest hotel in Cambridge, built as a coaching inn. Recently, lovingly restored by the classical architect John Simpson, it now boasts an impressive carriage porch with grand columns and a sweeping entrance into the lobby.

Everywhere one looks there is artwork on display, from old maps of Cambridge to lithographs, classic film posters featuring Cambridge alumni to wildlife drawings, from great photography to quirky cartoons. This quickly becomes a highlight for me -- the discovery of this treasure trove gracing every wall of this hotel, including the public restrooms (which have the recordings of Alan Bennet reading the Wind in the Willows playing on a loop…an utterly charming and brilliant idea).
UA Cambridge Hotel Exterior
The interiors are designed by Martin Brudnizki (the very English and very whimsical interior design echoes of his work for the Ivy restaurants). The perfect little touches evoke not just the history of this town but also makes us look at it anew. The floor patterns are a take on the University tie pattern, the shade of blue used through the hotel is a subtle take on the Cambridge blue, the delicious in-house restaurant Parkers Tavern has the feel of a university dining hall with its long wooden tables and stained glass college crests on every window. Every suite is named after a Cambridge alumni and each has personalized bookshelves curated around that person. I swept into my Virginia Woolf suite (a happy coincidence that was not lost on me) and sighed with delight at the stacks of books by the Bloomsbury authors, or about them and their colourful lives. Bedside stacks were similarly themed, beautiful photography books about the gardens of Sissinghurst, tomes rich with the paintings of Duncan Grant and his contemporaries, and sweet books of poetry and verse. If ever there was a reason to never leave the confines of this beautiful room (with one of the most stunning bathrooms I have seen, overlooking Parker's piece: Cambridge's verdant commons) it is this bounty of books.

However, there were colleges to be explored, pubs to be visited, rivers to be punted upon and more pressingly, there was an expert guide waiting to help us with all our ambitious plans. We ventured forth, accompanied by our voluble and knowledgeable guide Tony Rodgers (of the company Cambridge Tour Guides, arranged by the hotel). A former graduate of Cambridge, Tony took us down every hidden passageway, giving us the tidbits of local gossip and insider knowledge that no guidebook can, and further illuminating us on the history of the various characters who have added their own personal sheen to the lore of Cambridge. For anyone who sees themselves as not needing a guide (usually me!) and thinks that a few hours online pre-visit is enough to actually understand the depth and breadth of such a rich and varied history, is missing out. I am now a fully converted, lead me by the hand dear guide, kind of tourist.

The sheer weight of beauty, history and haloed brilliance of this small town can make it feel overwhelming, and one of the tricks to enjoying it without having your nose forever buried in a guide book, or trying to retain as many facts as possible, is to simply enjoy it. Treating travel like a looming written exam on what you learned that day, is entirely the wrong approach.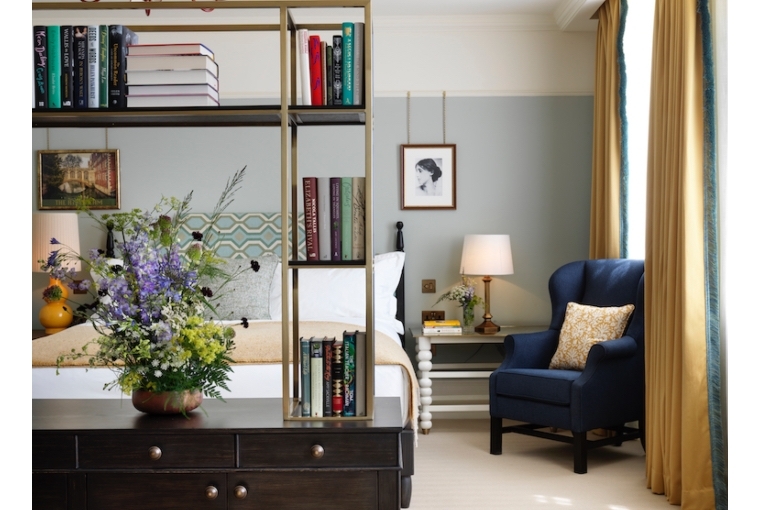 Instead, we meandered past and through the various colleges, stopping to glance into the dining halls and private gardens (when and if the college porter would allow us - ask nicely!), hopped on to a boat on the River Cam rowed by a student making some money in his spare time, or alternately professional punter (either will do as they all have their lines of patter down) past the marvelous (Sir) Christopher Wren designed Pembroke college and various other architectural delights, under the willows, accompanied by a bevy of haughty swans gliding by. There are 25 bridges in Cambridge and one of the most famous is the Bridge of Sighs. A neo-gothic beauty built in the 19th century, legend has it that its name came from Lord Byron as a translation from the Italian 'Ponte dei sospori' the Venetian version being the original Bridge of Sighs -- evoking the sighs of the prisoners as they viewed Venice for a final time before being taken down to their dungeons. In Cambridge, one assumes it was the sighs of students on their way to take their exams.

We sighed with deep delight, however, upon walking into Kings College Chapel. Built over 1446-1515 by various kings (finished finally by Henry VIII) it is the foremost example of Perpendicular Gothic architecture -- in layman's terms, it is massive, high and insanely moving. It is also home to the brilliant Kings College Choir (famous for their sublime renditions of the English choral tradition, founded by King Henry VI). The choir sings daily in the chapel with the exception of a few weeks in August (alas, when we happened to be there) and it is a dearly held wish of mine to hear them singing in person -- for that reason alone, I would return. Another reason is to view the majesty of this chapel and to take in its history. It has the world's largest fan vault (a vault is a ceiling arch), which is a particularly English architectural device where the ribs are all the same curve and distance, thus resembling a fan. As dry as this description may feel, the real thing will stop you in your tracks.
L: Cambridge College ; R: Kings Cross Chapel
Interesting fact: the impressive Rood screen was commissioned by Henry VIII to commemorate his marriage to Anne Boleyn (that did not end well). It was dyed in rich oxblood red with the blood of bulls (according to our guide anyway) in honour of the name Boleyn (rhyming with bull). True or false, I didn't care, that is what I think of every time I think of that screen.

After a couple of hours spent admiring the chapel, we wandered over to the Eagle Pub, and into the room where, on February 28, 1953, Francis Crick and James Watson announced to their lunchtime diners that they had discovered the 'secret to life' (the structure of DNA)! Sitting with a gin and tonic at the very table that this discovery was announced, under the plaque that commemorates it, made me realize how much of a living, breathing thing this historical university town is. Lest we forget, the quest for knowledge continues apace, new discoveries are a daily phenomenon and the history just guides us to create more of it. The old doors of Cambridge open up to new paths, and as I headed back to the University Arms and its classic reading library, I am reminded of the purpose of this trip: knowledge, discovery and some academic delights. Mission accomplished.

Text Rymn Massand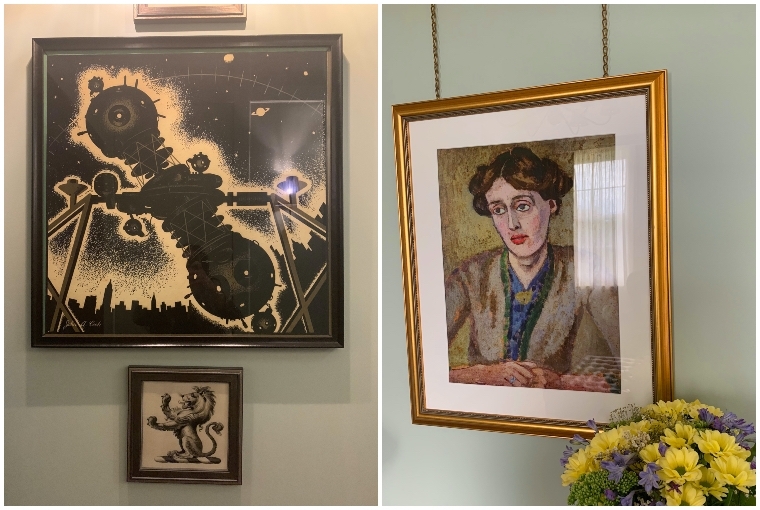 L: Art at the UA ; R: Cambridge Arms Art