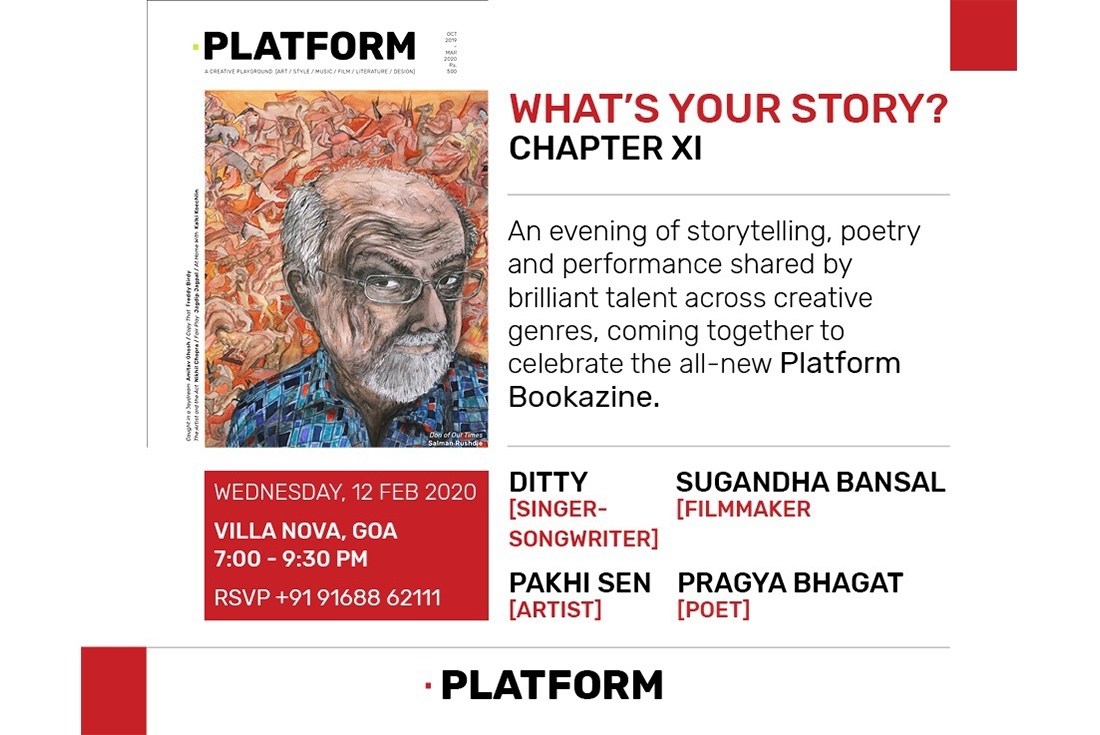 What's your Story? Chapter XI
What's Your Story makes its way to Goa this week. Here's all you need to know.

The eleventh chapter of What's Your Story? Presented by Platform Magazine is an evening of conversation, imagery and storytelling shared by brilliant talents from across creative genres to celebrate the all-new Platform Bookazine. We're hosting at Villa Nova in Arpora, Goa.

It is an intimate and interactive evening with the aim to inform people of brilliant talents across genres and hopefully leave them inspired. In the past chapters, it has encompassed creative dialogue, intriguing films, visual imagery, improve theatre and inspiring performances and much more.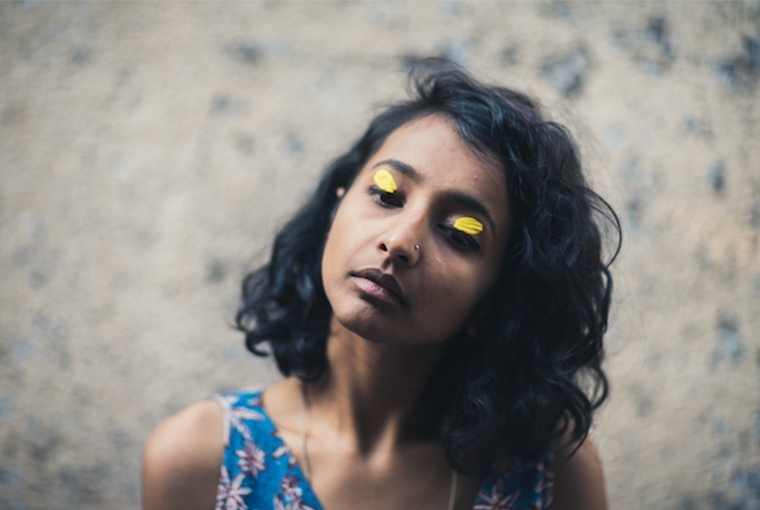 Ditty
Photo by Ronit Sarkar | Awkward Bong Photography | Styling by Saloni Soni
Ditty
Singer-Songwriter
Ditty is an Indian artist currently based in Goa, India. She's an urban ecologist in the day and a musician at night. She writes and sings earthsongs.
Pakhi Sen
Artist
Pakhi uses her work to voice her opinions, especially on feminism and general political leanings. Her medim is mixed media, illustration, photography ans installation. She is inspired by female artists such as Marjane Satrapi, Maria Lassnig and Hope Gangloff who depict women in a very raw and unapologetic way.
Pragya Bhagat
Writer-Poet
Pragya Bhagat is an award-winning essayist and spoken word poet. Her work has been published in The Hans India, Skin Stories, The Open Road Review, The Wire, Muse India, the Huffington Post, Helter Skelter, the Bombay Review, The Free Press Journal, and The Better India. She is the author of two books, More Than a Memory and Yarn-An Interwoven Memoir. Currently, Pragya is working on her next book.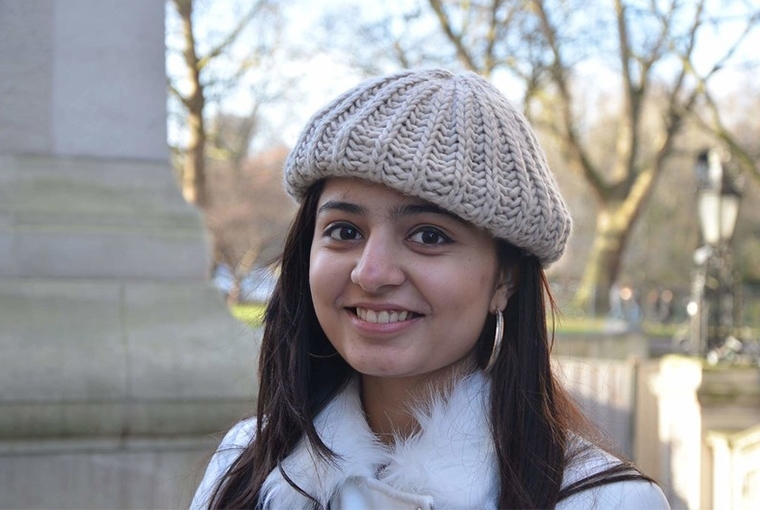 Sugandha Bansal
Filmmaker
Sugandha is an Illustrator and Animator currently pursuing masters in Animation. She did her bachelors in Illustration and Animation from Cambridge School of Art, UK. She tries to find and tell stories inspired from people, places, journeys, and smallest of things. Her work is unique, original, full of personality and charm and her passion for storytelling is evident in it.

Entry is by invite only. Please write to us if you wish to attend it.