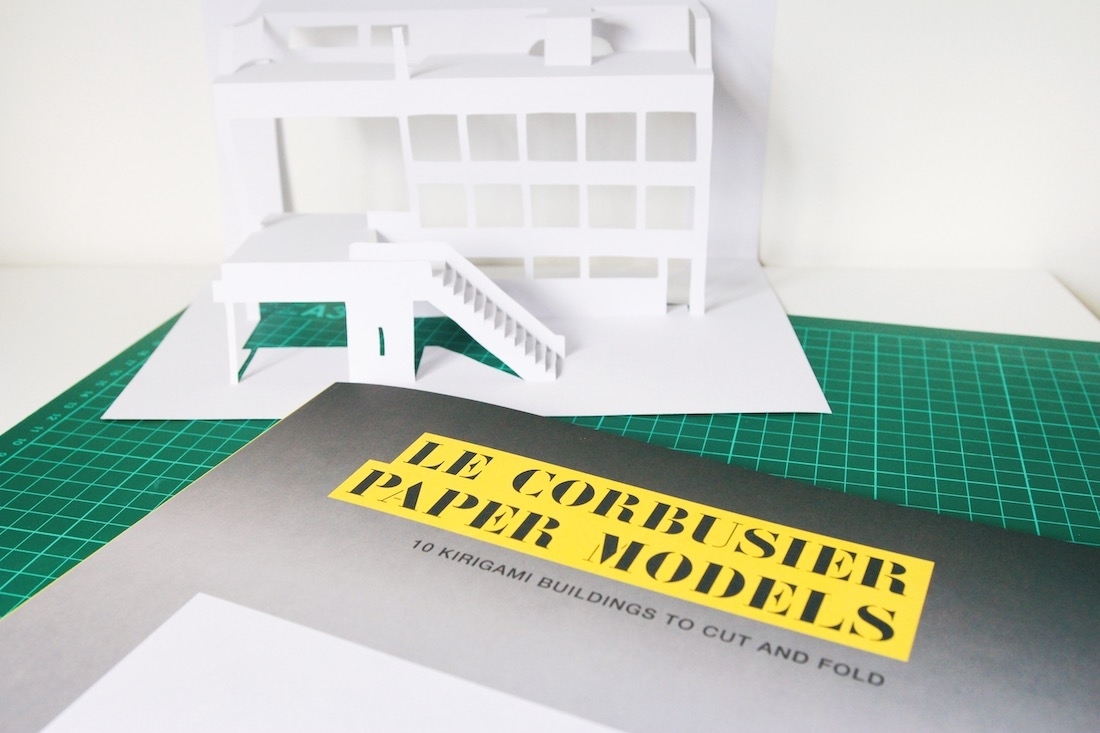 Le Corbusier Paper Models
Marc Hagan-Guirey
About the Book
Le Corbusier is a Modernist icon, whose buildings and theories have influenced structures all over the world. Now, you can create ten of his most important works using the art of kirigami (cutting and folding).

Each project features step-by-step instructions, cutting tips and a template that you can remove from the book. Photos of each finished model show the final design. All you need is a scalpel, a cutting mat and a ruler. The pull-out binding means that once you are done, you can display your completed kirigami model and admire your handiwork. Le Corbusier Paper Models is a must for those who love Modernism, Corbusier and architectural models.

Maison De la Culture finished model
About the Author
Marc Hagan-Guirey is a kirigami paper artist and design director. His kirigami commissions for both private and commercial clients include pieces for the National Theatre, London Transport Museum and Samsung Galaxy. He is the author of Paper Dandy's Horrorgami and Frank Lloyd Wright Paper Models, both have been published by Laurence King.