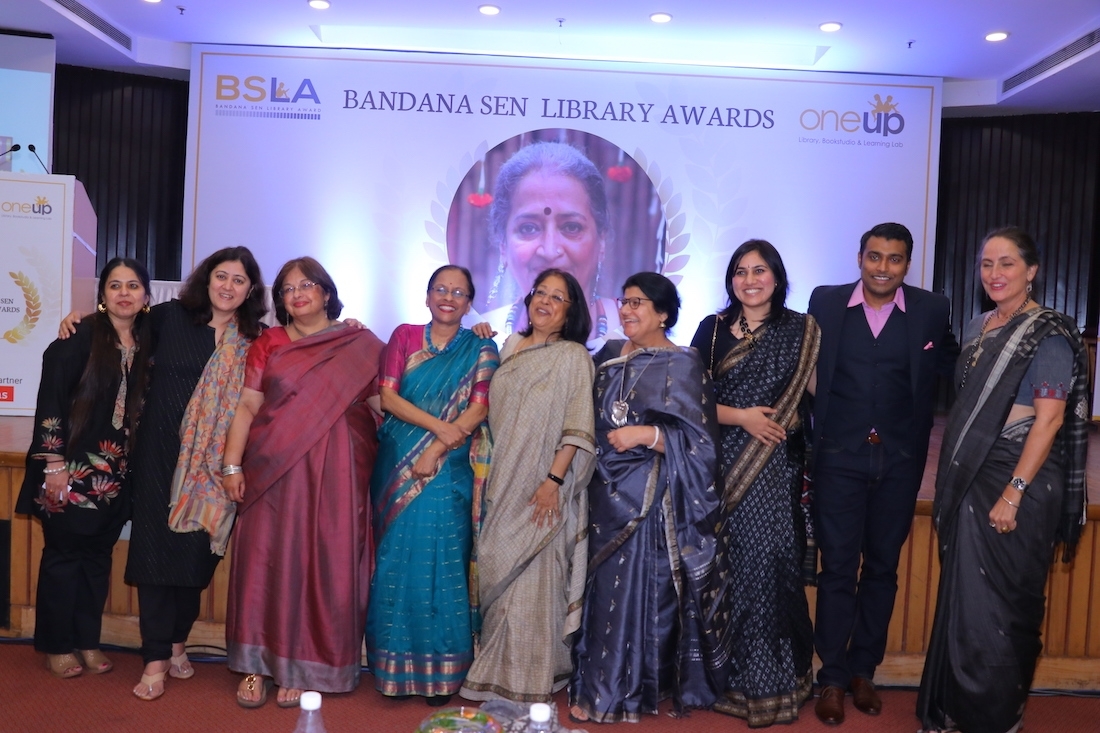 Library: A Place, Person or Programme
When one talks of a library, it brings forth a mammoth of personal emotions that become fairly difficult to articulate into words. So when I was given the opportunity to attend a panel discussion on Libraries being held for the inaugural edition of the Bandana Sen Library Awards in Delhi, I was intrigued. Moderating the panel was Abha Adams veteran educationist with Kavita Gupta Sabharwal and Samina Mishra driving the discussion further. The star members of the conversation had to be the young students who were invited to succinctly state if the library was a person, place or a programme. Sabharwal, the co-founder of Neev Children's Literature Festival presented a well structured argument that favoured the library as an amalgamation of all three: people, place and programme. Blending in the people aspect of it within the larger structural framework of schools to be able to create a lexicon for learning proved to be a fairly important aspect for her.
Panel Discussion: Sameena Mishra, Kavita Gupta Sabharwal, Abha Adams, One Up Library kids
When I think back to the libraries in my life, two very distinct visions pop into my head. One of the school library which was a mere reprieve from the boring math and geography lectures and the sweltering heat that plagues the Delhi summers. The other of the college library which was my safe place with an array of characters and complex issues to delve into in an attempt to escape the banalities surrounding my life. Mishra, a filmmaker and writer was first to touch upon the emotional connect one tends to have with books and the human perspective that forms an important part in shaping up the reading culture.
Sameena Gupta Sabharwal being presented the Thought Leader Award
Delving deeper to unravel some of the challenges being faced by libraries as an institution Sabharwal and Mishra both were quick to point out towards the lack of reading undertaken by adults which further translates into a trait followed by the younger generations. Mishra's lack of perspective was swiftly countered by the young impressionable minds belonging to junior and high school whose slightly bookish but invigorating perspective received thundering applause. At a time when the country's social fabric is torn in the battle of building temples and mosques calling libraries as "religion of the 21st Century" surely proved to be a futuristic take by the young ones. As the panel drew to a close, Adams asked the audience if the library was a person, place or programme. As I looked around surrounded by unfamiliar faces it struck me that it is neither. Somewhere between the school and college library I grew up and these mere three syllables weren't only responsible for shaping my intellectual capabilities but also act as a repository of some of my most cherished memories.
Text Unnati Saini