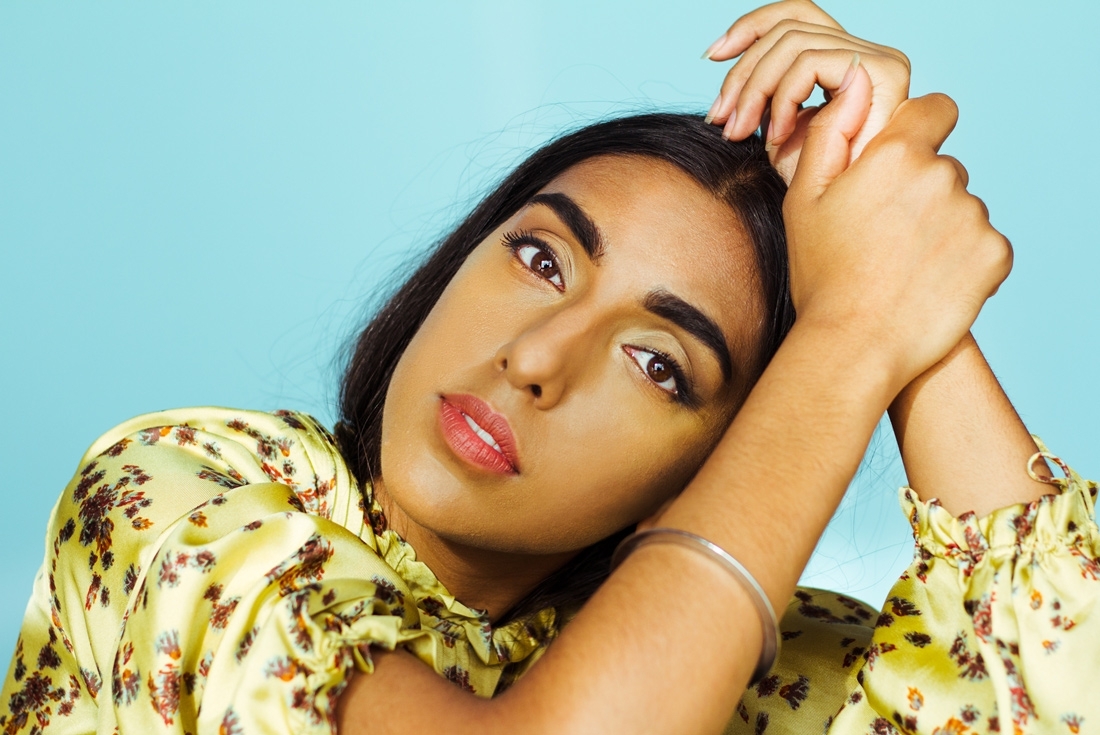 #ThrowbackThursday with Rupi Kaur
Growing up in the suburbs of Toronto, Rupi Kaur found a second home in the pages of her journal. As a young brown girl, her words became an escape hatch, allowing her, even if just for a moment, to break away from her own reality and enter a more liberated world. Today, sexuality, abuse, trauma, love, lose and heartbreak find a new meaning in Rupi's simple yet powerful poems, rolling off the tip of her pen and into the hearts of her readers, inspiring millions of young fans. This October, the New York Times bestselling author of milk and honey releases her next offering, the sun and her flowers. Her second anthology is a 5 chapter journey through the imagined life-cycle of a plant. 'For months I poured over which chapter should come first, what these should be called, what themes would occupy each. Dozens of drafts later we arrived at the final construct.' Wilting, falling, rooting, rising, blooming—the chapters trace a very human journey of being defeated, yet pulling yourself up and pushing past the things we thought could contain us. The essence of the sun and her flowers is quietly captured in a single poem she pens:

this is the recipe of life
said my mother
as she held me in her arms as i wept
think of those flowers you plant
in the garden each year
they will teach you
that people too
must wilt
fall
root
rise
in order to bloom.

We spoke with the Punjabi-Sikh poet as she let us into the freedom that she has found in her craft, and told us how she arrived at the sun and her flowers.

How did your romance with words begin?
I've been writing as long as I can remember. I credit much of this to my parents. We didn't really have much money to buy things like toys, but my parents would always save up to buy us books. So I read and read. Like they are for so many young children, books were a way to escape and imagine myself in a different reality.

What is your first memory of writing? Has your craft helped you discover a different facet of your personality? Do your words bring you closer to who you are?
I started writing for myself and writing has always been a personal release. What I couldn't convey to others, I wrote and wrote. I wrote of my experiences, of heartbreak, of hopes fulfilled and aspirations lost. Eventually, I began to recite these words on stage in community spaces and activist circles. The more I was on stage, the more I loved performing. Now, my shows are long sets, placed to music and theatrical in many ways. My writing helped me find my voice to be myself.

"I know a poem is done when something I wrote has the power to kick me in the stomach."
You've mentioned that writing the sun and her flowers has been the most testing and painful creative challenge for you. Why is that? Was it overwhelming to follow up milk and honey with a book that could, individually, stand its ground?
Yes. Writing the sun and her flowers was difficult because the writing process was so different than my first book. I was a university student during milk and honey and many of those pieces I had been writing for years. The process for the sun and her flowers was months and months of writing and rewriting and editing. It was also my most rewarding writing work. I wrote hundreds of poems out of which the final manuscript came to life. I think there's a growth in the writing and I'm very proud of that.

What about poetry evokes emotion in you? How do you think words can set us free?
Reading a poem can totally kick me in the stomach and bring me back to life again. It is this particular power that poetry has that evokes so much emotion and makes me keep coming back. I think when you can find the exact words for the feelings inside you or for what's happening around you, then you have conquered that thing - and that's how words can set you free.

Take me through your creative process.
It can be vast. I think mostly it begins with just free writing. I try to write everyday with no specific purpose in mind, just to get my thoughts out. I journal, I write whatever is on my mind. Sometimes I will write a specific poem and I see something special in it. Then I will begin editing and editing and editing. Some poems have 5 drafts and some have 50. I know a poem is done when something I wrote has the power to kick me in the stomach.

What does your relationship with social media look like, considering that you found your first readers online?
The first platform I posted on was Tumblr. There was a large community who shared, consumed and communicated there and from there I began to share on different mediums including Instagram. I think social media gives a direct relationship with readers and helps in dismantling many of the gatekeepers which have always guarded who is allowed in our discourse. It is a blessing in that way. There's also a tremendous amount of negativity that pervades through social media. I often think about how difficult it is for a person, like a younger version of myself, to put out her work amid the constant negativity and backlash that can occur. I hope that a person in that situation can continue to put their work out there in a way that is constructive and allows them to grow.

One poem that you live by.
Anything by Kahlil Gibran. I think I try and live by his book— The Prophet.
"I think when you can find the exact words for the feelings inside you or for what's happening around you, then you have conquered that thing - and that's how words can set you free."
Can you envision poetry without visual art which is an important part of your compositions? Why or why not?
Yes of course! The illustration actually comes after the poem is finished. So it can stand alone—and usually half the poems in the book are without visual art—I only do the art on the right page as not to inundate the reader. But I think I will always pair visual art with my poetry as it adds another layer of understanding. It makes the metaphors and imagery of the poem more powerful.

Where do you go from here?
There's so much I want to explore. Screen writing, song writing, short stories. I started working on a novel last year! I even illustrated a children's book a couple years ago that I wouldn't mind going back to. But I'll see. I'll pick up whichever project comes most naturally to me.

the sun and her flowers hits stands on 3rd, October.
More on Rupi here.

Our conversation with Rupi Kaur was first published in our Design Issue of 2017. This article is a part of Throwback Thursday series where we take you back in time with our substantial article archive.


Text Ritupriya Basu